✋ Your Blog Plan will be sent to your inbox in 5 minutes – please check out this incredible one-time offer while you wait! ✋
Download the Book On This Page for $7 and…
I'll Show You How I Turned A Tiny Blog Online Into A 7-Figure Business That Creates True Freedom.
Get the exact step-by-step blogging roadmap that has been used by over 100,000 students to launch wildly successful blogs!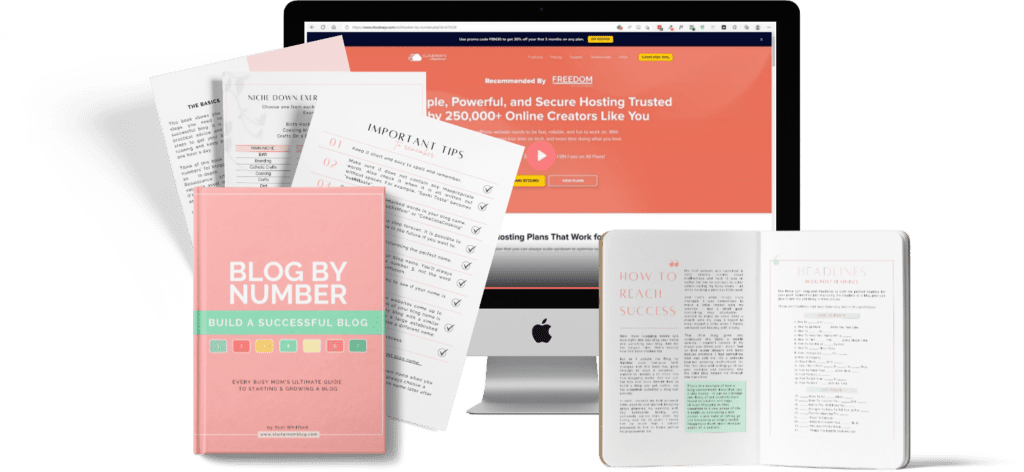 Hi, we're Suzi and John,
and We create freedom-focused entrepreneurs
What started as a tiny hobby to work on during my baby's nap time has turned into so much more… Now we get to travel the world with our 3 kids, run a 7-figure business from our pajamas, and teach thousands of incredible people just like you to do the same.
And it all started with a tiny blog on the internet just a few years ago…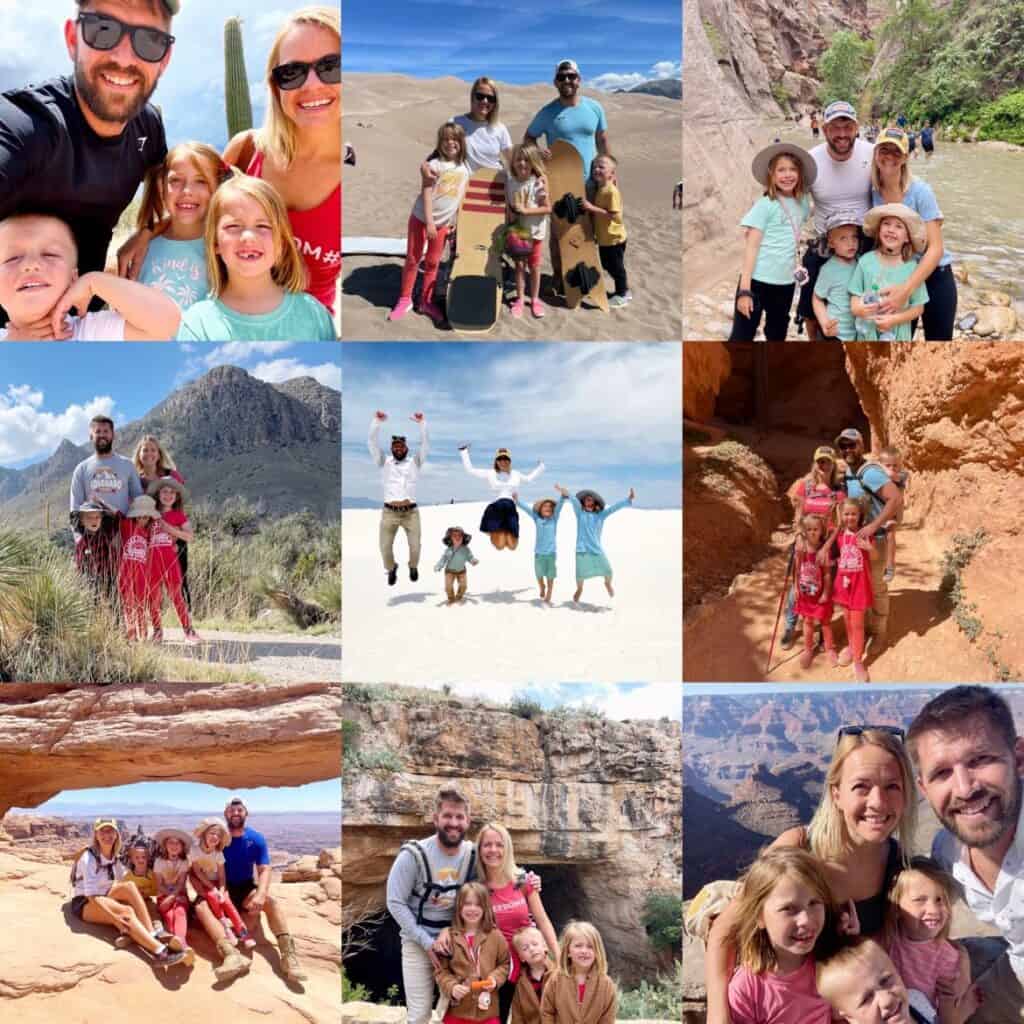 Here's just some of what you'll learn inside The latest edition of Blog By Number
As you can see, I've packed so much into this handy little book, because I truly want to see more successful bloggers in the world! And I'm putting my absolute best foot forward by offering this for only $7 little dollars…
You might be wondering why it's so cheap if the information is so good? Read on, my friend!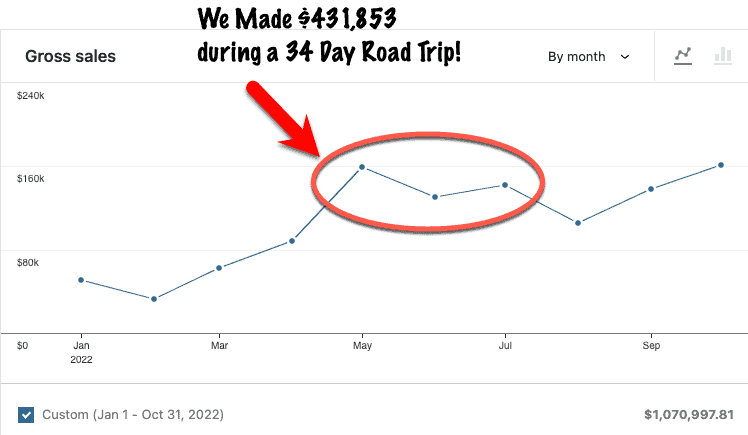 431,853 reasons to start your bloG Today
Last summer we hardly worked on our business – we were soaking up every precious minute with our family while the kids are still young.
But because we started our blogs years ago and followed the plan, our online business made over $400,000 over the summer vacation! And while we can't promise your blog will make that, I can truly tell you that this wouldn't have been possible without taking the leap of faith and getting started. And Blog by Number is step 1!
So many successful bloggers got their start with Blog By Number!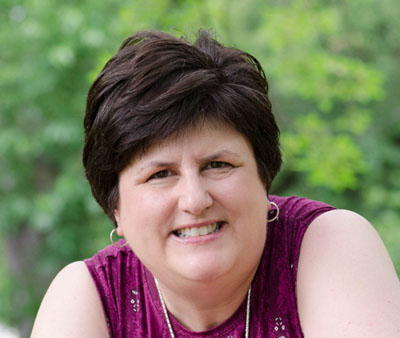 $1,300 per month in less than a year
I've made over $1,300 each of the past 3 months and I've had close to 11,000 people sign up for my email list since the end of August. I've been blogging since mid-March, so not quite a year.
CHERYL B.
Crochet Blogger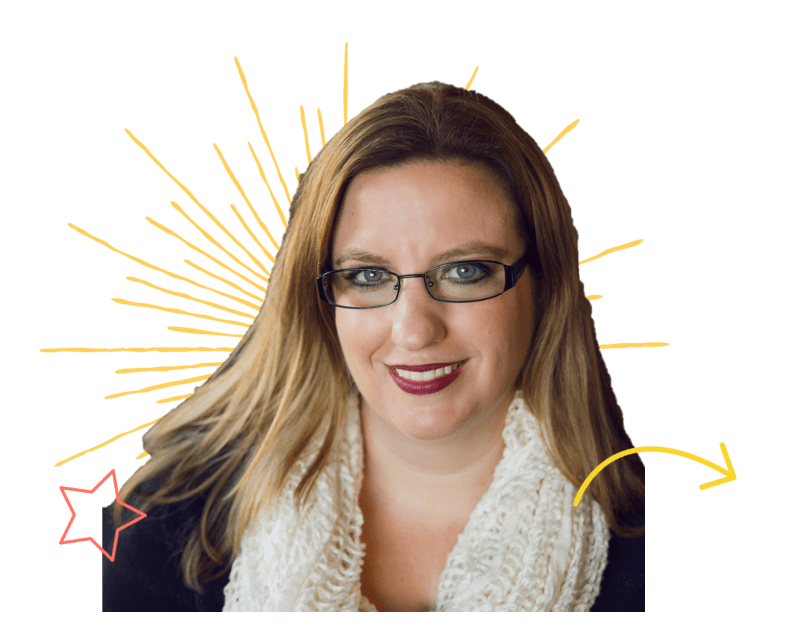 When I started blogging, I WISH I had this resource!!
I bought Suzi's book Blog By Number and even as an established blogger, I found it extremely helpful. I was knocking on her door to be one of the first to purchase this course and Suzi once again didn't disappoint!
When I started blogging I wish I had this resource. Instead, I paid someone almost $500 to do less than half of what Suzi teaches how to do in this course!
The step-by-step video tutorials on how to go from setting up your domain/hosting to publishing your first post are invaluable for a new blogger. I've picked up several shortcuts on time-consuming tasks like photo editing by taking this course. I highly recommend this to all new bloggers and even bloggers who have been blogging for years!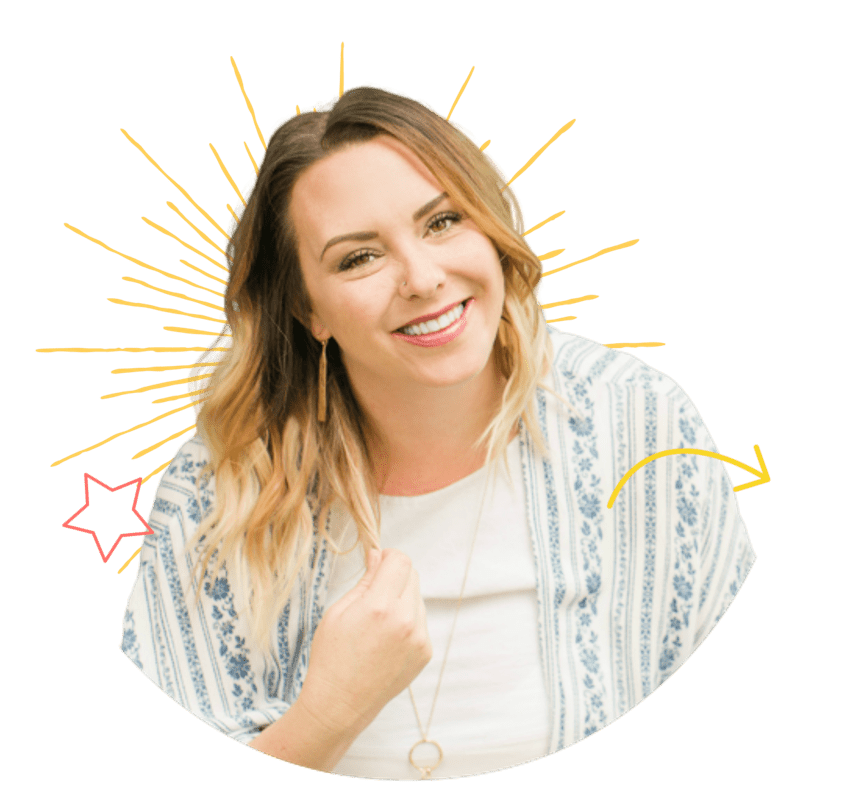 $10,000 per month
After taking Suzi's Blog By Number course, things started to change. I had my blog up and running in a week, and started publishing consistently.
I started making money consistently. I started getting income from affiliate marketing, and even launched my own course!
Now I am making well over $10,000 per month with my blog, and Suzi helped me get my start!
She is truly an inspiration and she definitely knows the ins and outs of the blogging world!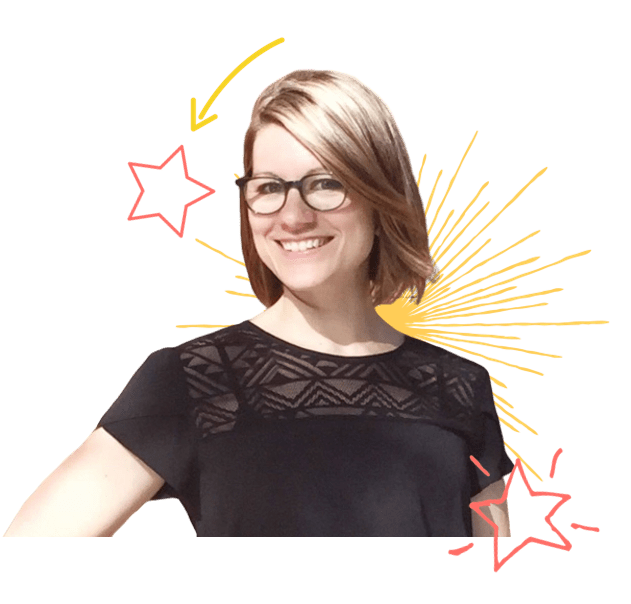 Saved me countless hours of frustration
Blog by Numbers is fantastic! As a first-time blogger, with big ideas and no direction, this book was instrumental in helping me implement and structure my blog.
I felt like I was having a conversation with a friend!
Suzi offers free templates, handy printable guides, stock images and many other resources outside of the tips and step by step instructions of how to build a blog.
Suzi explains how Pinterest and other social media outlets can grow readership and makes these channels accessible to her readers.
I am so incredibly thankful I found her book before I even started my blog. It saved me countless hours of frustration and feeling isolated in the process.
Honestly, without her tips and email encouragement, I likely would have given up before I'd finished my website.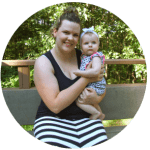 Of all the programs and courses I've taken, yours is the only one that helped me!
Suzi, I feel led today to reach out to you and let you know how much of a difference you have made in my life and my blogging journey!
I stumbled across your site and your courses at a time when I really felt like I was never going to be successful at blogging. I couldn't get organized, I didn't know what I was doing, my blog was going in a direction that I couldn't get behind fully, and I was ready to quit. I purchased your blog by number course and decided to completely scrap my site and start over from scratch!
I absolutely love my new site and so do others
️.
It's still small and not bringing in income yet but I have the courage to continue. I just made my vision board and editorial calendar for my site and I am so confident.
I just really want to thank you for what you do. I have purchased so many of your courses and will most likely be purchasing more! Of all the programs and courses I've taken, yours is the only one that helped me!
Thank you so much for giving me the tools, courage, and inspiration to keep going!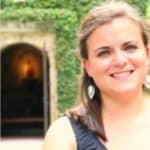 It felt like you were holding my hand through the entire process
Your step-by-step video tutorials made me feel like you were holding my hand through the entire process. There were several times where I would pause the video and hop over to my blog to put your advice into action!
⭐⭐⭐⭐⭐
Blogging has so much potential in 2023!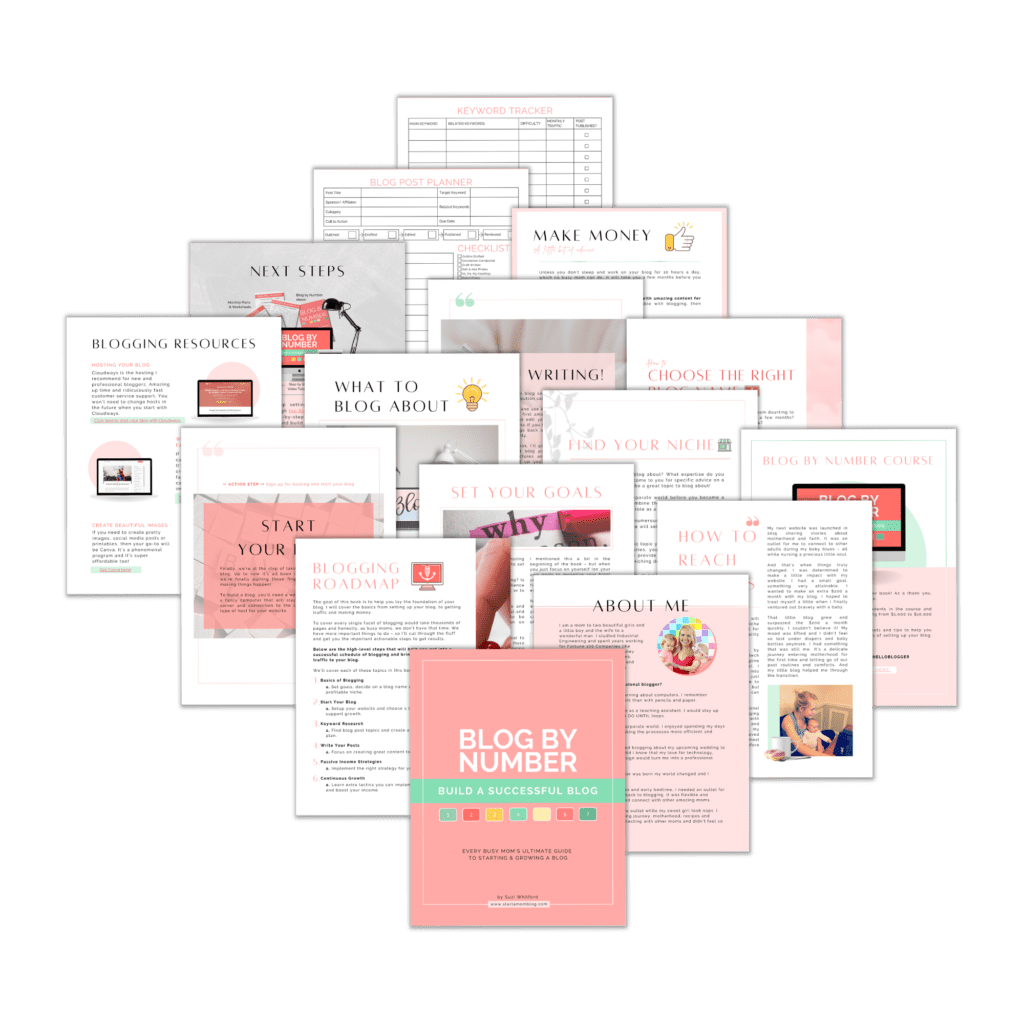 In a world where Tik Tok and dance videos seem to be the only way to build a business online (ugh….. you'll NEVER see me dance online), you might be wondering if blogging still works… well here are 5 big reasons why blogging is still one of the best ways to build an audience:
Wonder what my absolute beginner students had to say?
Many are now bringing in a consistent monthly income through blogging!
You've motivated me to finally start my own mum blog
Thank you so much for the courses and content you share, they are so helpful and it's lovely to know you are genuinely interested in helping others succeed. You've motivated me to finally start my own mum blog and hopefully earn some passive income so I can stay home with my 9 month old daughter.
I love your Blog by Numbers course. It's absolutely perfect for helping me get from being too overwhelmed to begin to actually start taking imperfect action.

Thank you for sharing your knowledge and helping so many of us take the first step to creating the life we want to live.



learning to relax and enjoy the process
Suzi, I can hear you pour out your heart in this post, I read through it without clicking on any of your links – I wouldn't finish for a week if I let those distract me. You have been the ONE voice I listen to. There is so much noise out there, but I can follow only so much advice. Following you eliminates the overwhelm. Through you, I'm learning to relax and enjoy the process.
over 500 page views and 5 purchases through Amazon
Right now, I've had just over 500 page views and I've gotten about 5 purchases through Amazon already, which is encouraging, even if it's just a few cents! I recently wrote a guest blog post on a more established blog that is still waiting to be published, but that should help as well.
I appreciate your time and you reading this! Thanks again for the great course, it really helped me, and I can see from the other mommy's in my Facebook groups that I am light years ahead of where they are ate with their blogs because I learned from you!
$2,382 in one month!
Hi Suzi,
I wanted to take a moment and express my gratitude for all that you do and share.
You also inspired me to create my first mini-course, Freelance Developer Jumpstart. I even used your video on printables to create the graphics for the sales page! Given the success of the Jumpstart course, I've recently published my full course, Freelance Developer Masterclass.
With 2,000 subscribers, I generated $2,382 dollars last month between my courses and affiliate income, my highest monthly revenue so far!
I turn 31 years old next week on April 30th. For me, discovering your blog was one of the best birthday gifts I could have ever recieved!
Thank you so much!
Cheers,
I loved the Blog By Numbers Course and ebook!
This is an amazing piece of hard work! It is inspiring and super helpful! I took so much notes and I can't wait to purchase the Blog By Numbers – Income Journey! Thanks for taking so much of your time to provide all this information. I loved the Blog By Numbers Course and ebook!
"Suzi and her team are heaven sent"
It's all worth it! I started with the Blog by Number then the Little Product Launch kit and now with Printables by Number. I'm very thrilled to explore the unlimited possibilities that we can do. Suzi and her team are heaven sent. Thank you so much! ❤️❤️❤️
Here's everything you're getting today for only $7!!
This offer is not available anywhere else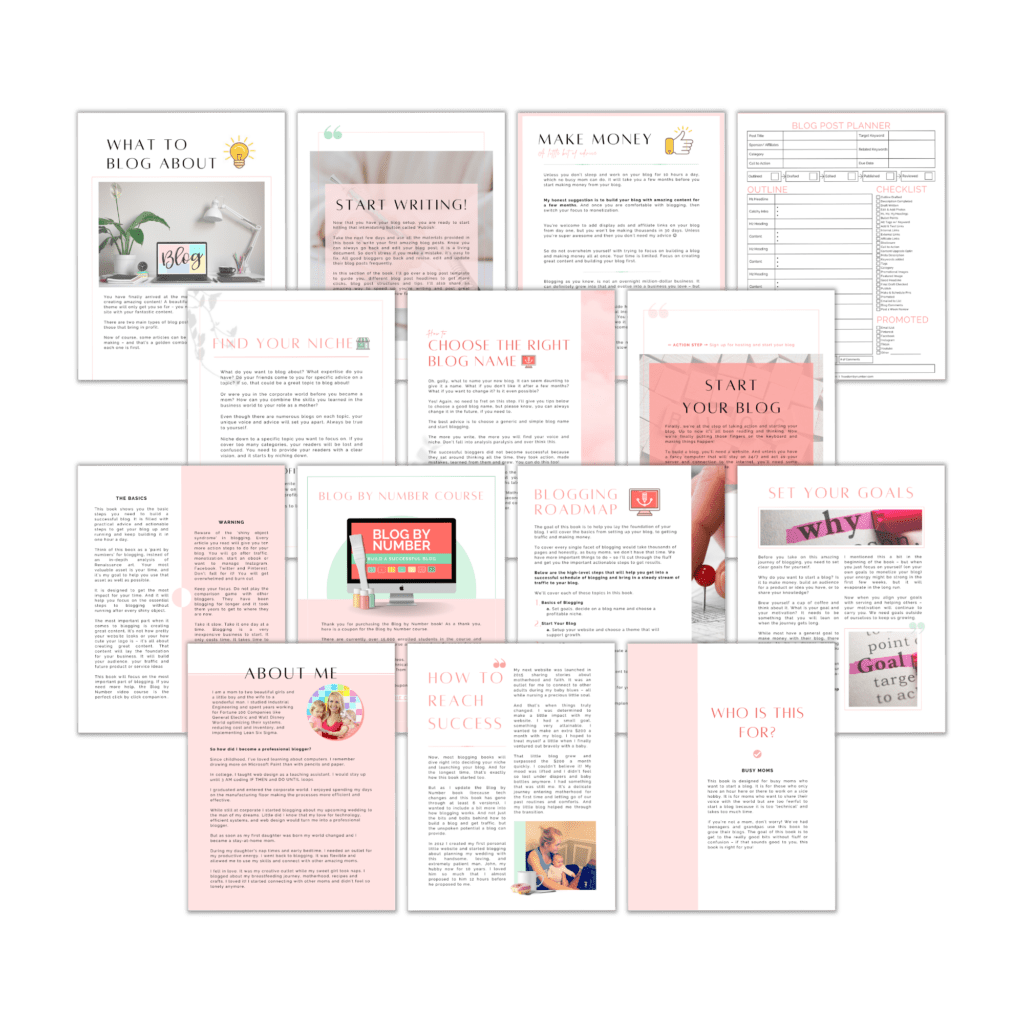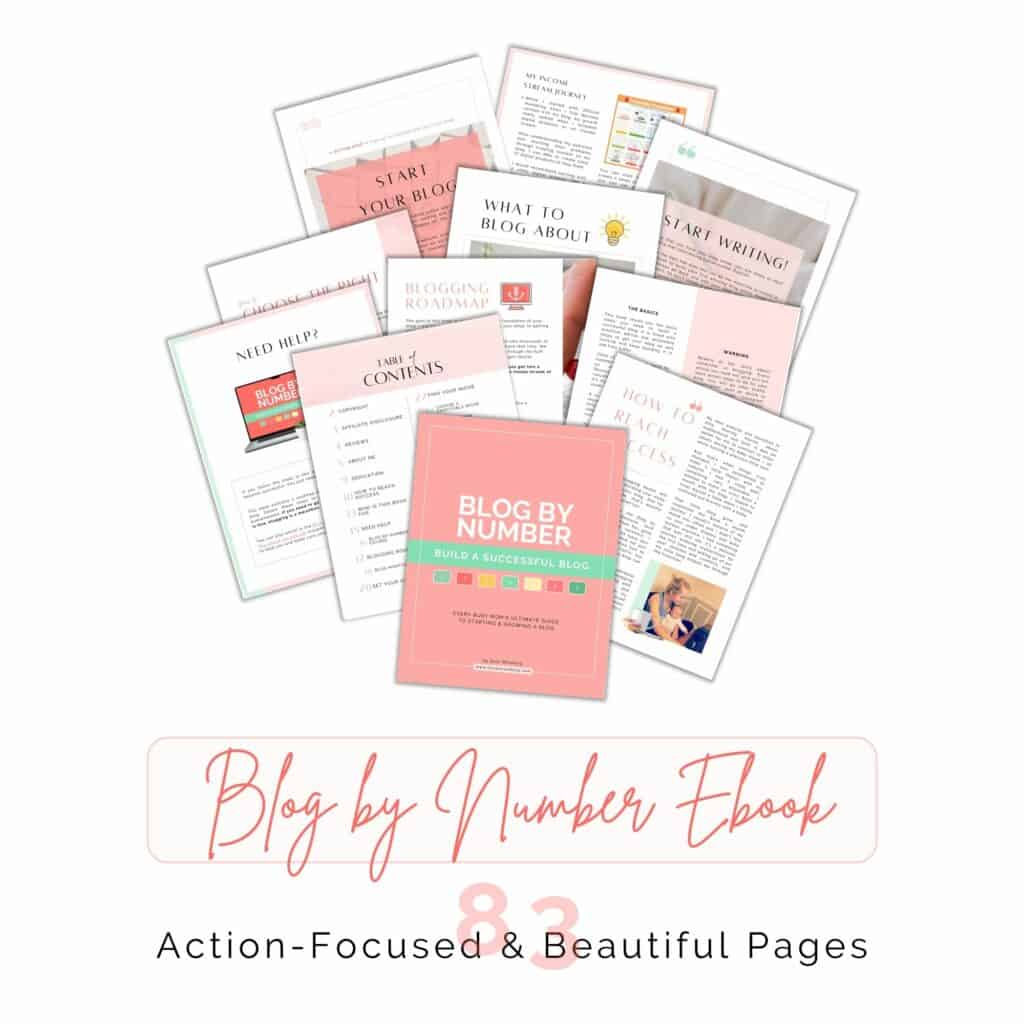 The Complete Blog by Number ebook
Download the complete 83 page guide to help you build a profitable blog in record time!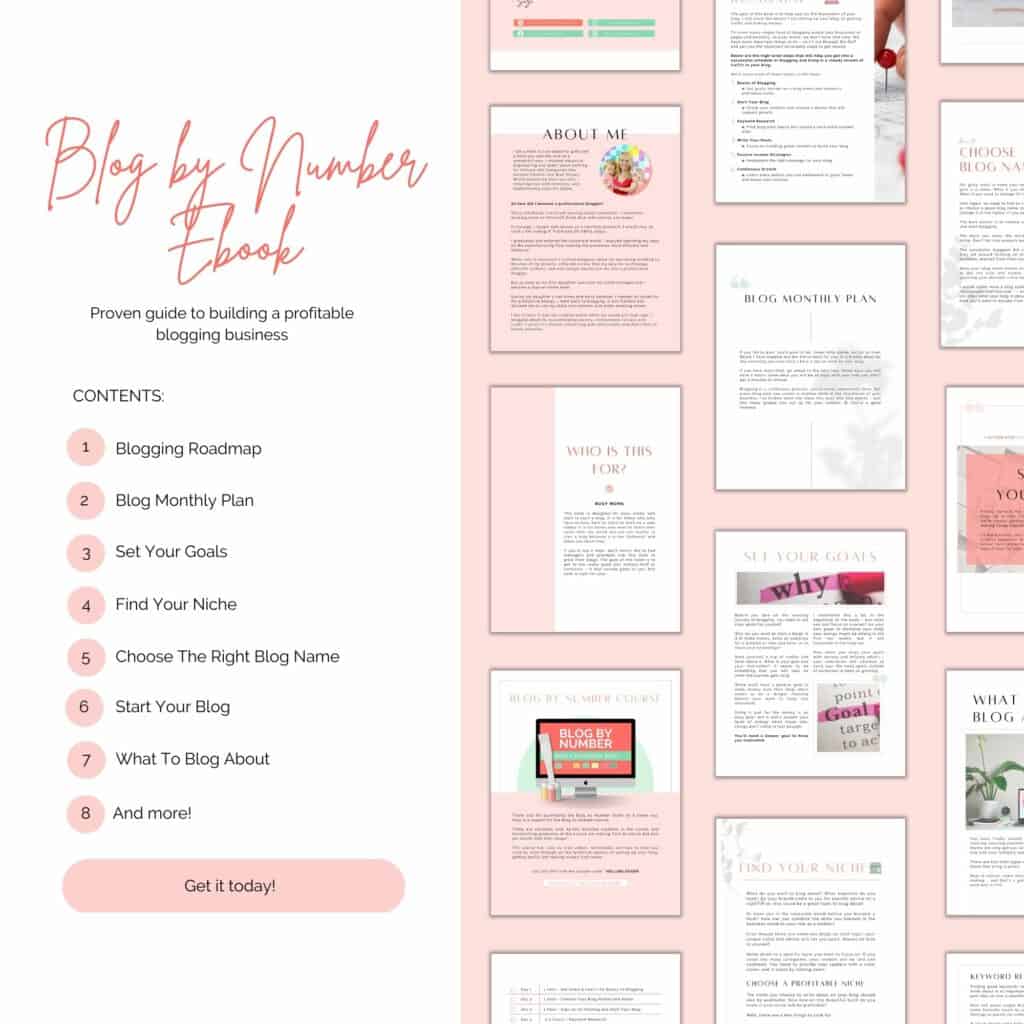 The Blogging Roadmap
The blogging roadmap, monthly plan, goal setting structure, niche selection, choosing a name, technical guides, writing guides – everything!
The Blogging Workbook
Always have your plan in front of you with this easy-to-fill in blog post planner and keyword tracking sheet!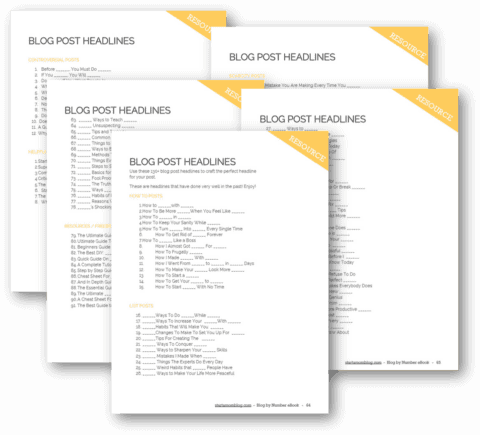 130 Fill-in-the-blank blog post headlines
Create viral, click-worthy blog posts with these proven headline structures! Simply browse, select, and fill in your own content to have an instant winner.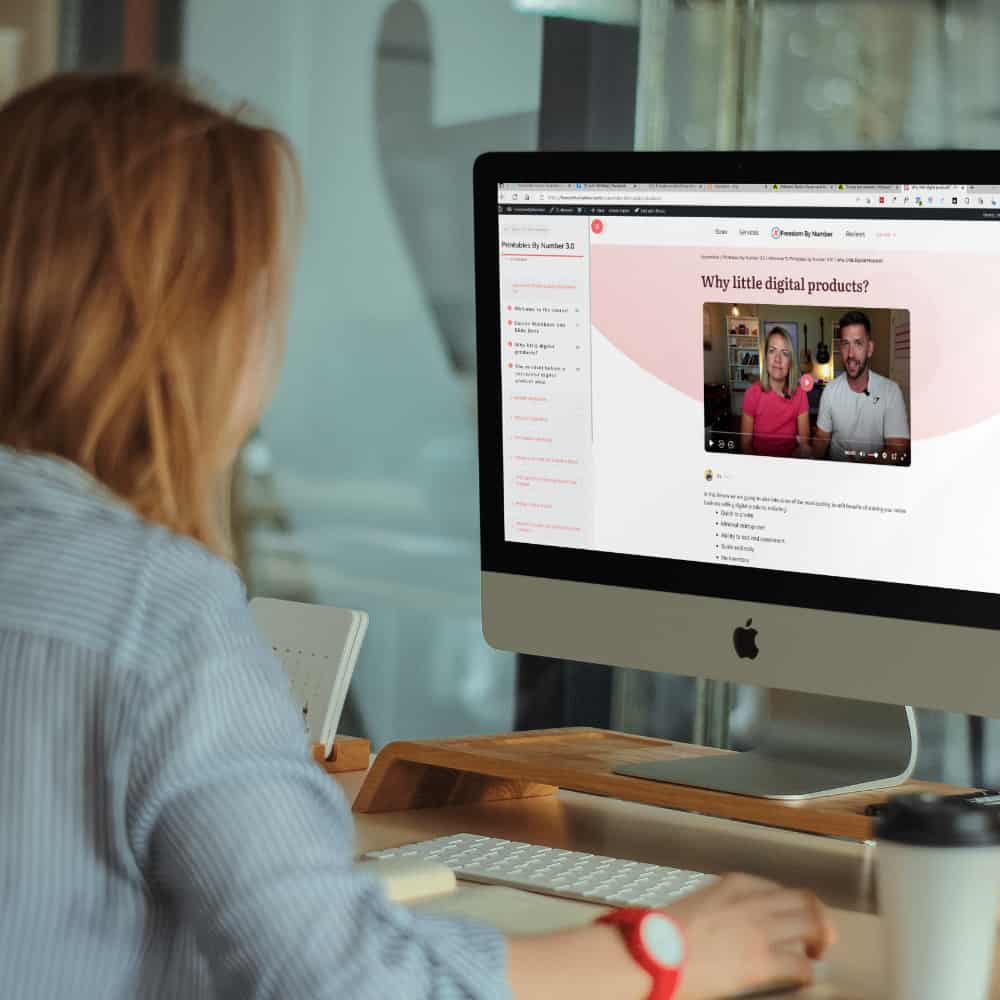 Launch your blog technical guide
Follow along step-by-step with the bonus video training which we included so you can have your professional blog set up today!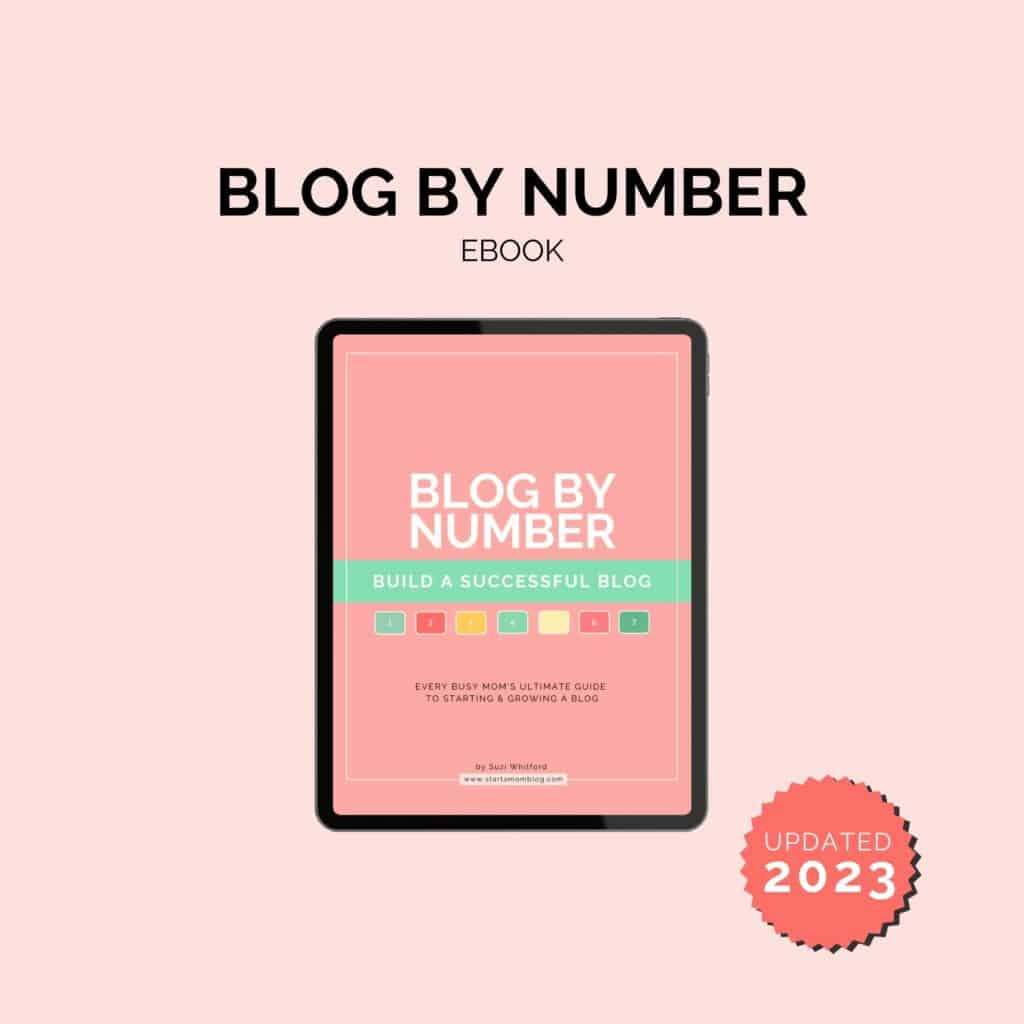 Lifetime updates
The internet changes, and so do the strategies that work! So with your purchase today, you'll get all future updates – free of charge!
Total value: $852
Today's Price: Only $7
Get all this and more for the Incredibly low price of just $7!