💵 Sell Printables Successfully!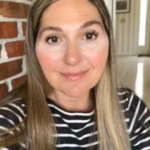 "Suzi and John because they add so much value to either their products and/or courses, include thorough instructions and have great customer service for any questions that I might have. This is why I continue to be a customer and recommend them." – Julie Ryan
"I've been working away at it and made my first sale recently and it was the absolute best feeling! The step-by-step instructions make me feel completely confident in what I'm doing and I have never been so sure of where I'm headed in this business as I am right now! I am a loyal customer for life! Thanks guys!" – Kristin A.