Loading…
Thank you so much for signing up for one of my freebies! It will be in your inbox in 5 minutes.
While you wait, here is a crazy good deal for you, please watch the video below.
Imagine launching your first digital product today!
As a busy mom, I know your time is valuable, so I've done as much as the work for you as I can.
It's as easy as 1, 2, 3.
Fill in the Blank Templates
I've created a brand new bundle of my best selling templates. Fill in the blank with your own advice – and learn how to us AI to help – to work faster!
Sell Using FREE Software
I show you click by click how to sell your first digital product for FREE. No need to invest in ANY expensive or hard to learn software to make your first sales!
Make Your 1st Sale this Week
I share the simple, crazy effective, and super high converting way to sell your product on day 1. Even if you have no audience or website.
Create an Irresistible Offer
in 2 Hours!
If this is your first digital product, or your 100th, this 2 hour workshop and professional templates will help you.
When it comes to selling digital products, there are special elements you need to add to stand apart.
Once you have these things in your offer, it becomes SO MUCH easier to convert browsers into buyers.
This method also shows you how to promote your products so it's the only thing they see – and you don't get lost in an ocean of Etsy printables. 😭
Introducing
The Irresistible Digital Bundle
Launch your own irresistible digital product today and learn how to sell it for free!
Printable Templates and Click by Click Training included.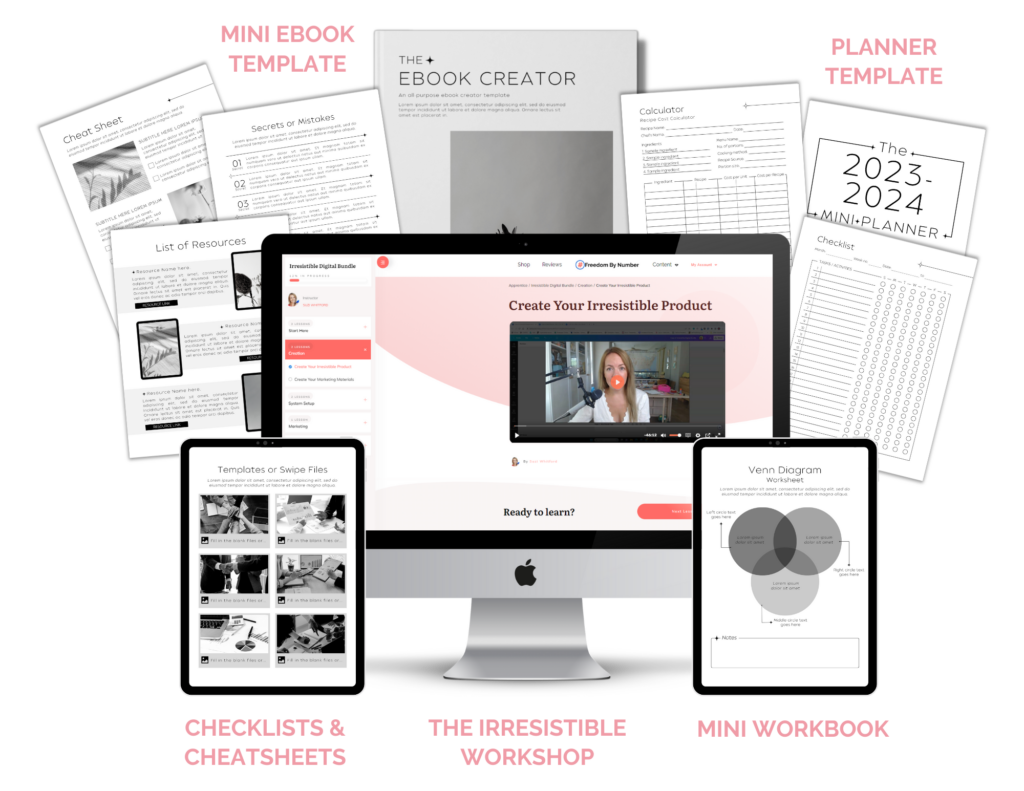 use these templates & training for any niche!!
Use the Irresistible Templates to Create Your Offer
You'll get a mini ebook template, checklists, worksheets, mistakes sheet, secrets page, list of resources and a full planner with daily, weekly, monthly and yearly templates.
Examples of How to Use the Bundle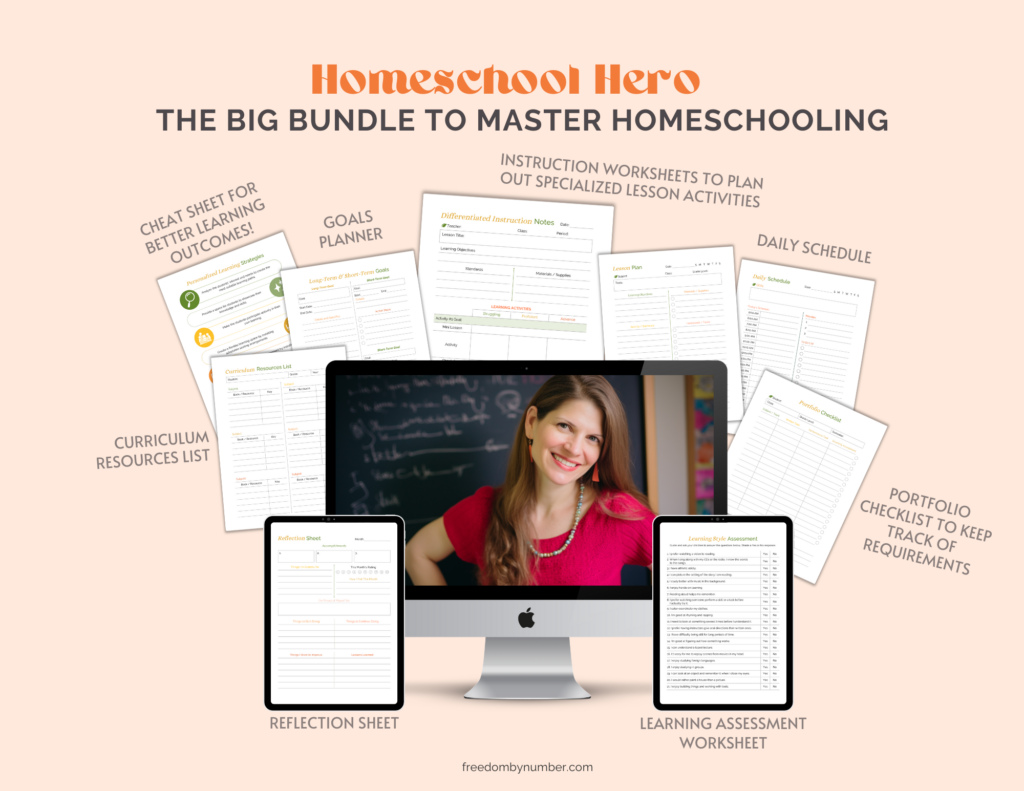 💡Create a gorgeous Homeschool Offer
Just look how beautifully the Irresistible Templates convert to a lovely digital product offer for a homeschool niche! Empower parents to raise confident and kind kids with the skills you'll learn from the Irresistible Workshop and Templates!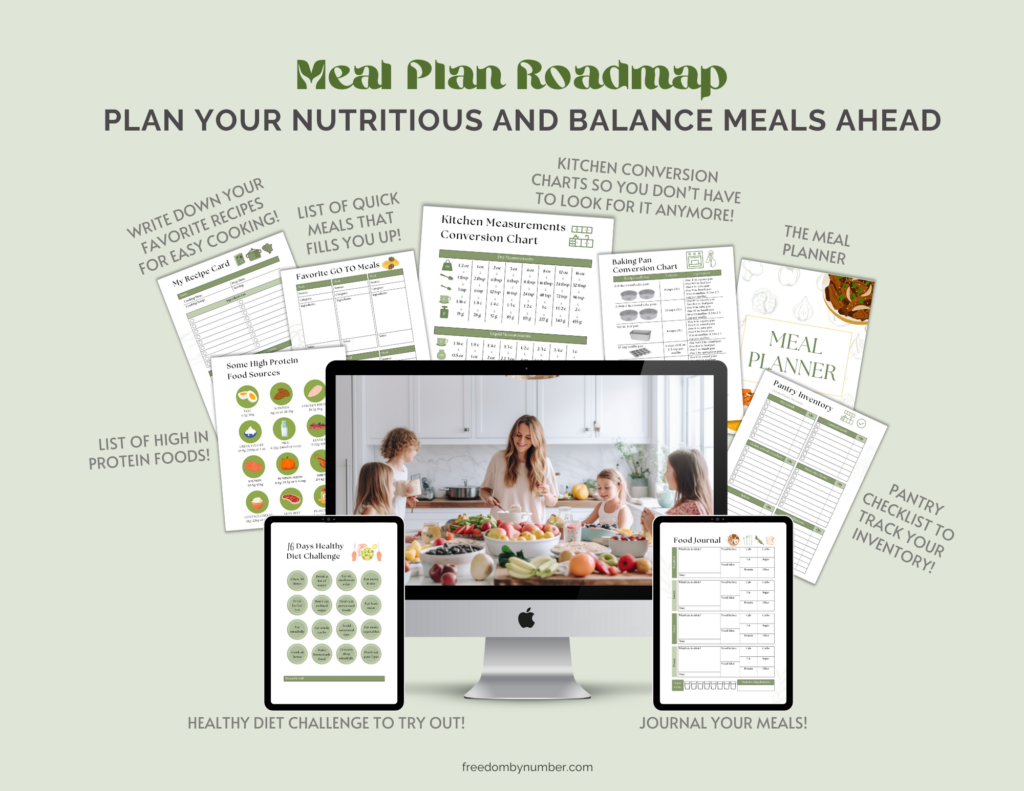 💡 Create a beautiful Meal Planning Product
These templates can work for any niche! From fitness, to budgeting, to meal planning! Create your gorgeous product and discover how to sell it without paying for expensive software!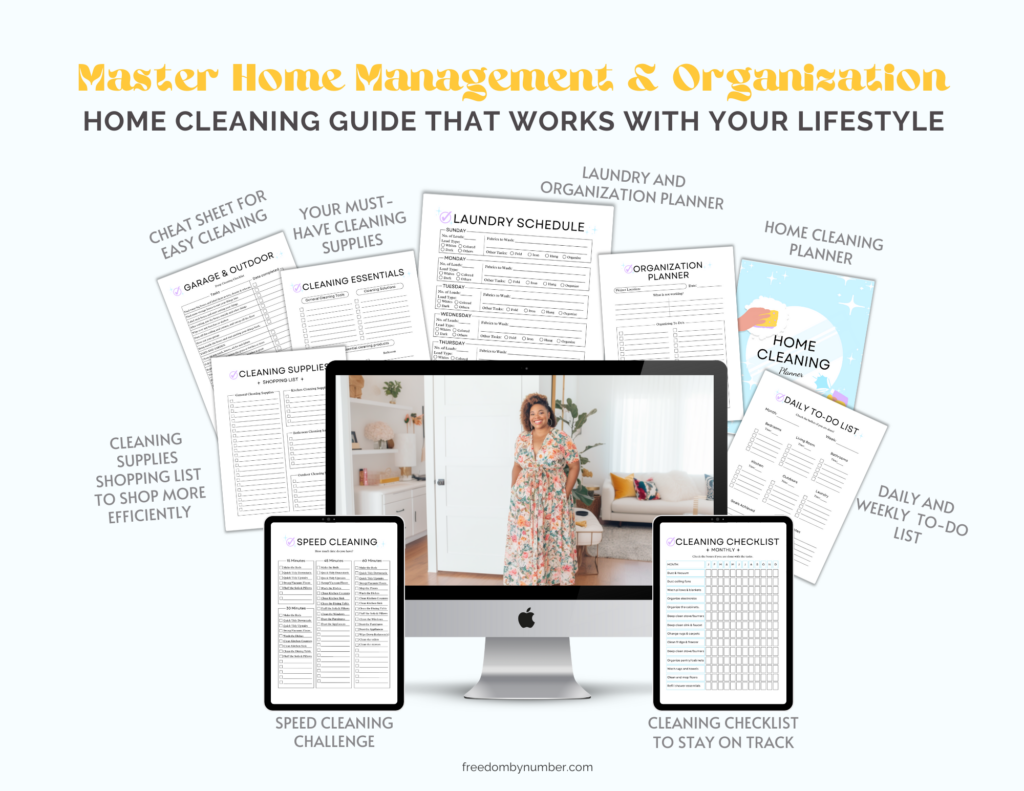 💡 Create a total Home Management System
Are you a pro at keeping your home tidy and stress free? Use the templates to create a gorgeous home cleaning system. And learn how to sell it for free!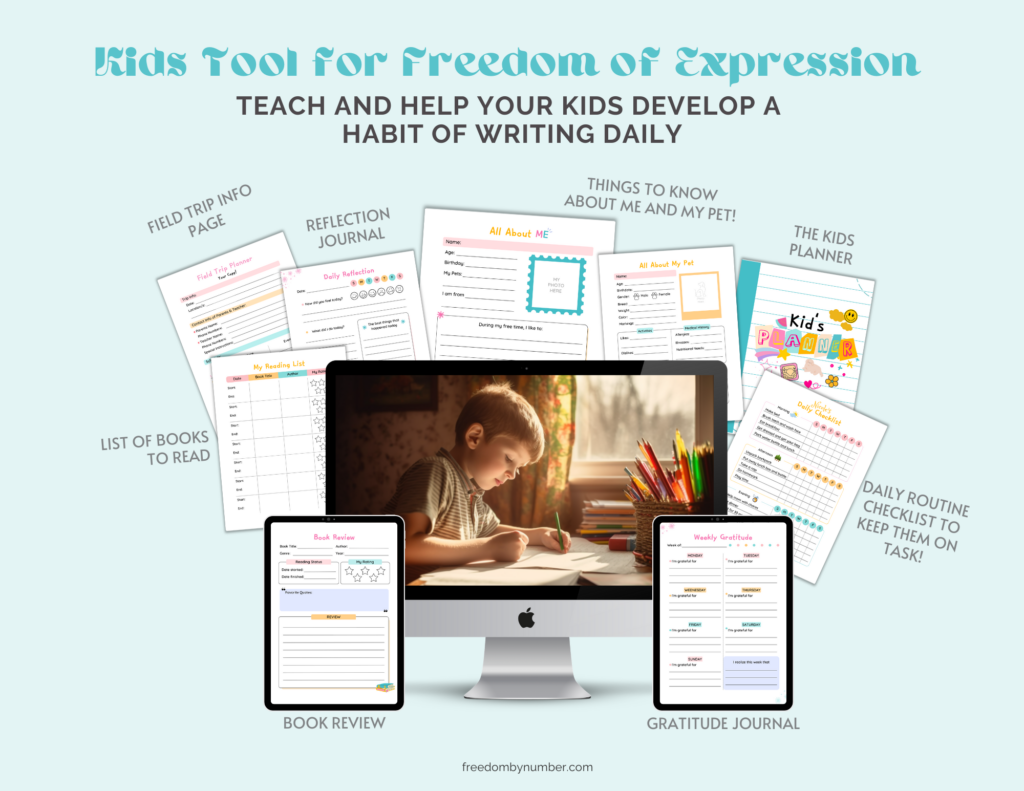 💡 Create a Kids Stress Less Planner
Use the professionally designed Planner Template to create a helpful planner to help little ones feel in control of their days. Then go through the Workshop to learn how to sell your product so it stand apart from the competition!
I needed a flexible business that works on my schedule.
Selling digital products is the absolute best side hustle for moms.
When I quit my job in 2015 to stay home with my baby, I knew I wanted to do something that brings in a bit of income.
It didn't have to be $100,000 per month, but goodness, an extra $500 per month would make a huge difference. (Ironically, now this little business makes over $100,000 every single month.)
I wanted a side hustle that can fit into MY schedule. One that didn't require me to stick to strict deadlines or appointments.
My life was busy enough with my baby, my husband and my Faith and that was my #1 focus. Everything else was second.
So enter.. digital products. 🙏
My first month after I launched my first digital product I made just over $1,000+. Then $3,000+ the next month. Then $17,000+ per month after 6 months. Now it's six figures a month.
🌍 But golly, that FIRST SALE shifted the Earth for me! 🌎
I made $17 off something I created from scratch.
And I want that for YOU!
After you go through the Irresistible Digital Bundle and follow the training, you'll make your FIRST SALE TOO!
You'll make your FIRST SALE!
Here's everything you get instantly inside the irresistible digital bundle:
Get the templates + training to sell your first digital product today!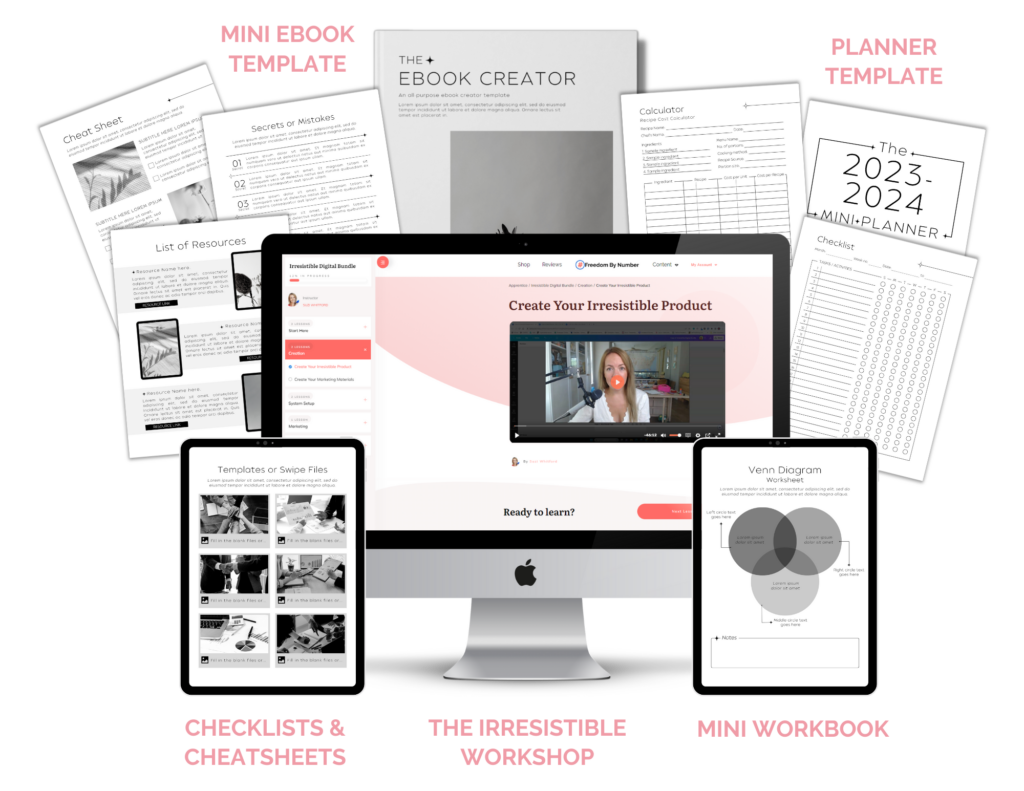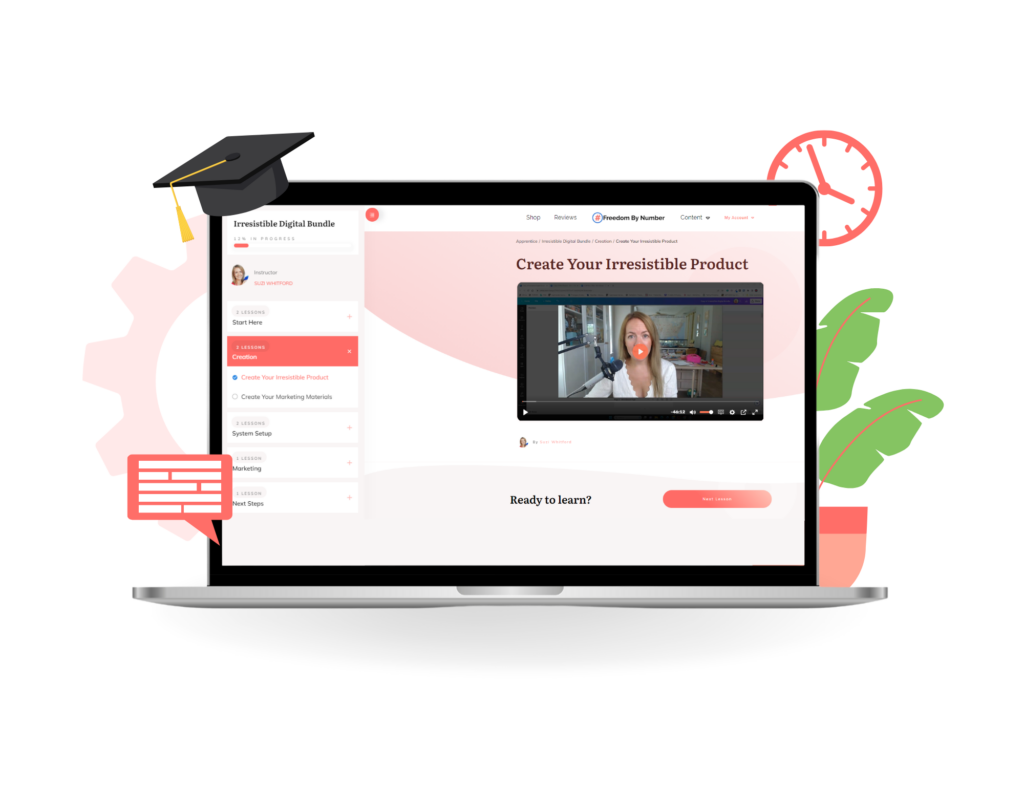 The Irresistible Workshop – 2 Hours
Get the 2 hour workshop that does not waste one minute of your time. Get right into creating your product using the gorgeous templates, sell it without paying for expensive software, and market like a pro!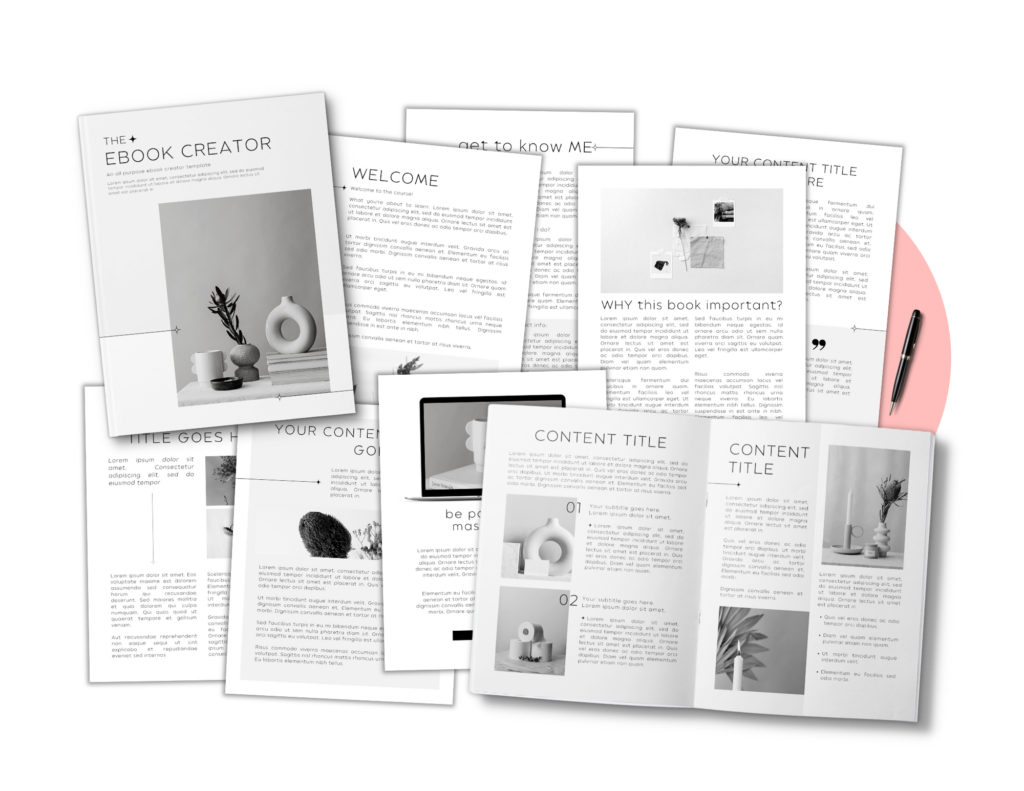 Mini Ebook Template – 10 pages
Use the 10 page mini ebook template to create a beautiful and professional ebook as a part of your own irresistible digital product!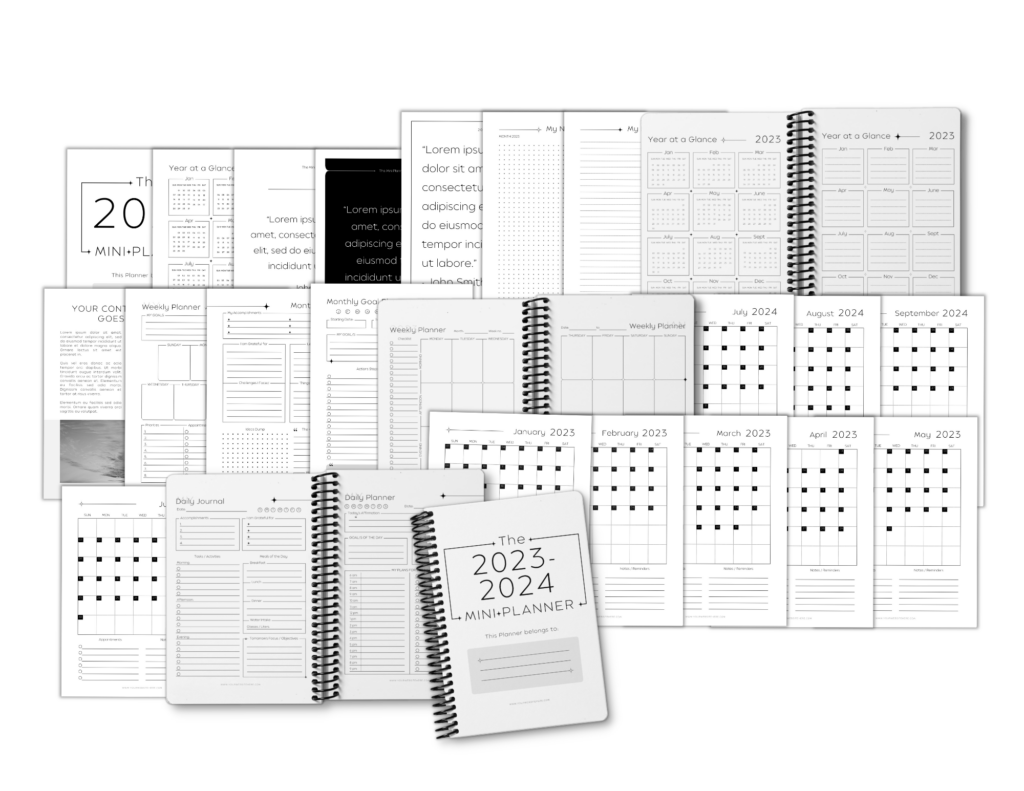 Mini Planner Template – 45 pages
Use the 45 page mini planner template to create a gorgeous planner – it contains daily, weekly, monthly and yearly spreads. Along with notes, quotes and year at a glance pages.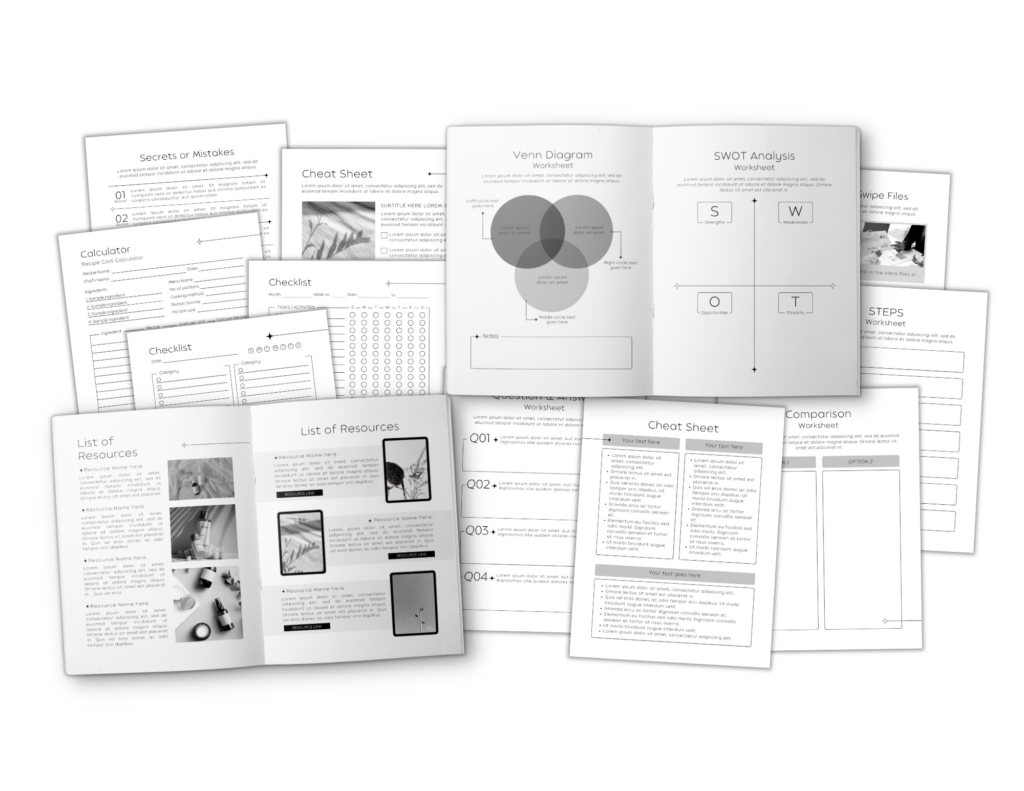 Mini Workbook Template – 14 pages
Get 14 workbook template pages to boost conversions. Pages such as checklists, secrets and mistakes, question and answer and lists of resources. Proven pages to help your product sell more!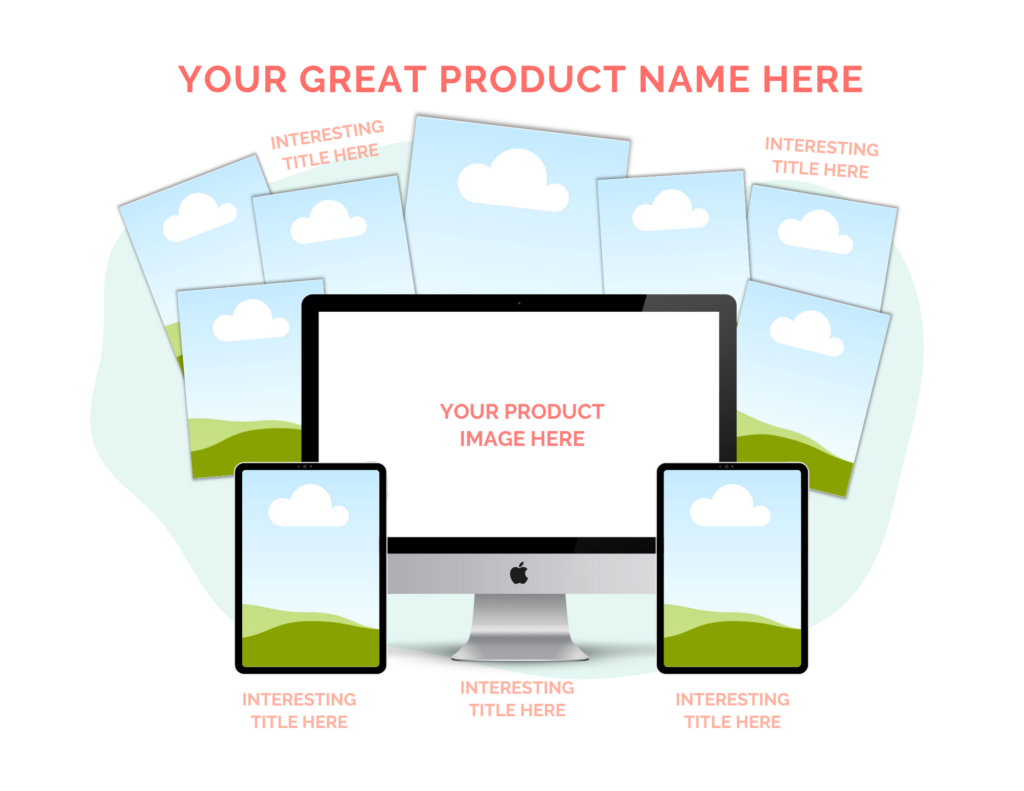 The Hero Mockup
Get the one most important image to help you sell your digital product! Without this image it's 10x harder to promote and sell your digital product.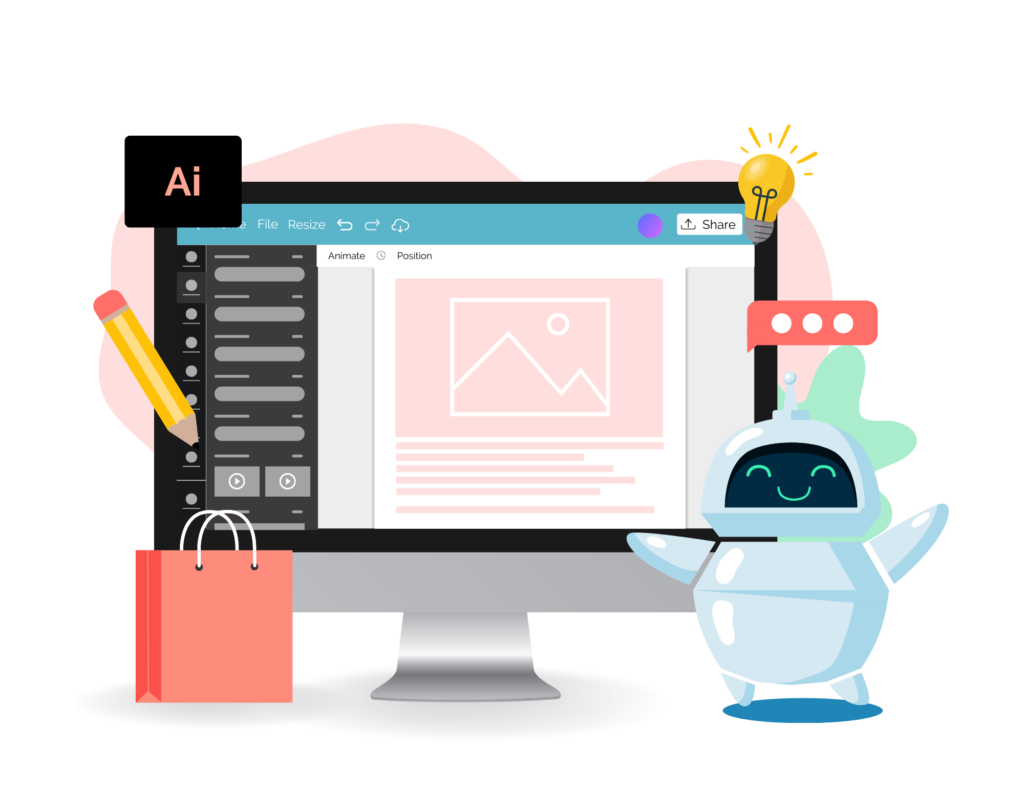 How to use AI to create digital products
Discover how you can use AI to help you create a better digital product faster. You'll learn how to get unstuck and give your products smart names that sell!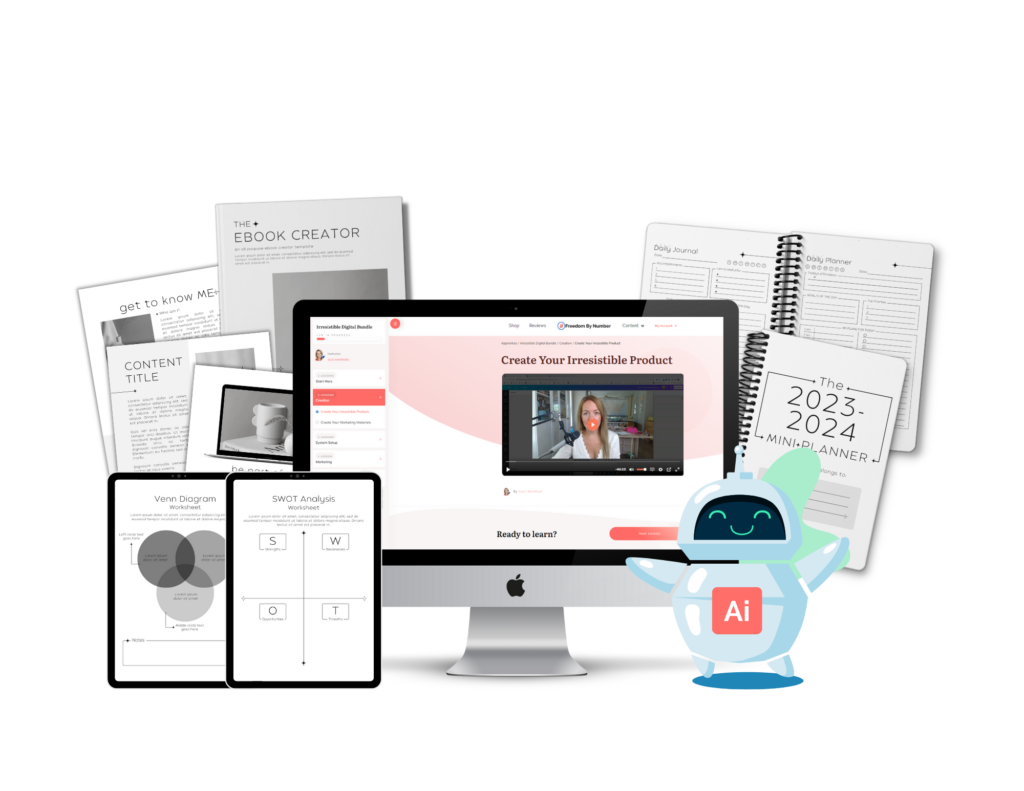 Lifetime access to All content
Get access to the workshop and templates for life. Instant access right away and with no expiration. Can't complete it all right now? 100% – do it when you can!
You've never made a sale
This workshop and templates are perfect if you've never made a digital product sale before. It's ideal for beginners who want to build confidence and start smart, but small, with digital products.
You have no audience
You do not need an audience for this workshop to be a huge success for you. The goal is for you to make your first to 10th sales and lay the foundation of your future business! I'll show you the marketing hacks to sell your own irresistible digital product.
You can't afford expensive $$
It's one of my main goals for you to get success without even spending a dollar on expensive software that bills you month after month. In the workshop I share a 100% free method to make your first sale!
You have limited time
I totally get it. We're all busy moms doing the best for our families. That's why I made the workshop as short as possible to teach you as much as possible. And you get the templates that are "fill in the blank" easy to save you even more time!
Imagine making sales while you sit in car line… or in your sleep.
Just don't make sales while you sleep in car line 🤣
Create an irresistible digital offer once – and sell it over, and over, and over again!!
Make Your First Sale Today
Get the Irresistible Digital Bundle today to learn how to make your first digital product and start making sales today – all without expensive software, week of time, or the need for a big audience.
You got this! Just imagine how that FIRST SALE will feel!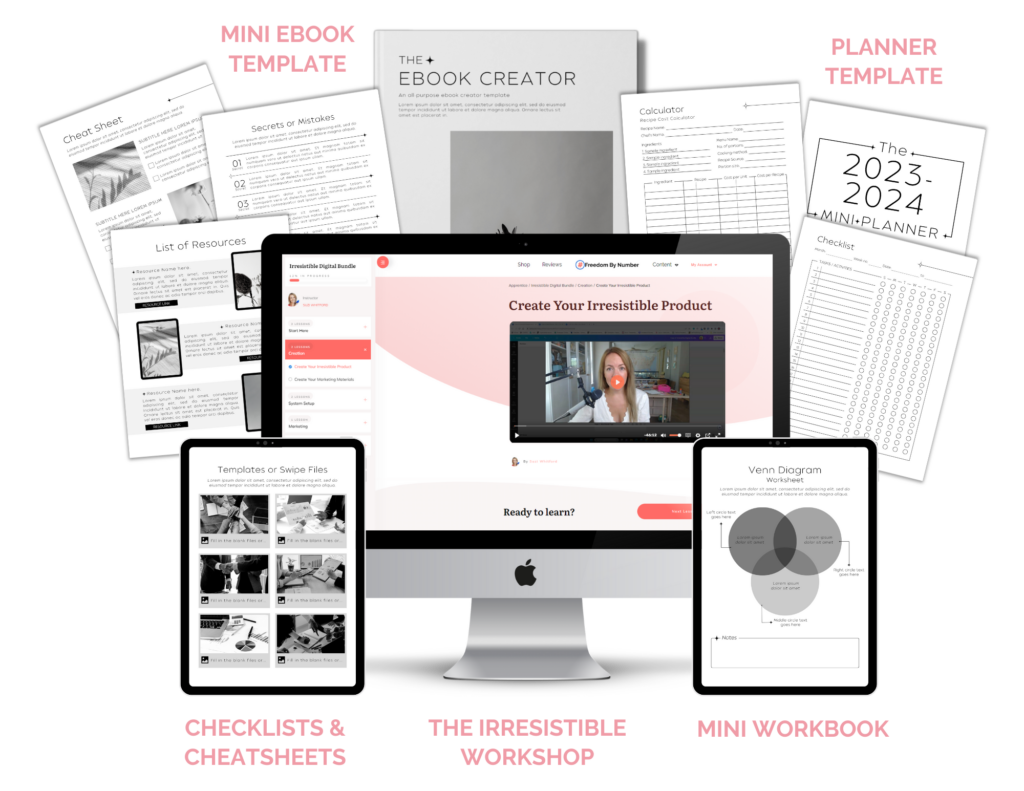 Thank you! 💗
Again, thank you so much for signing up for one of my freebies. It should be in your inbox in a few minutes.
If the offer above is right for you, grab it now. It is NOT available anywhere else.