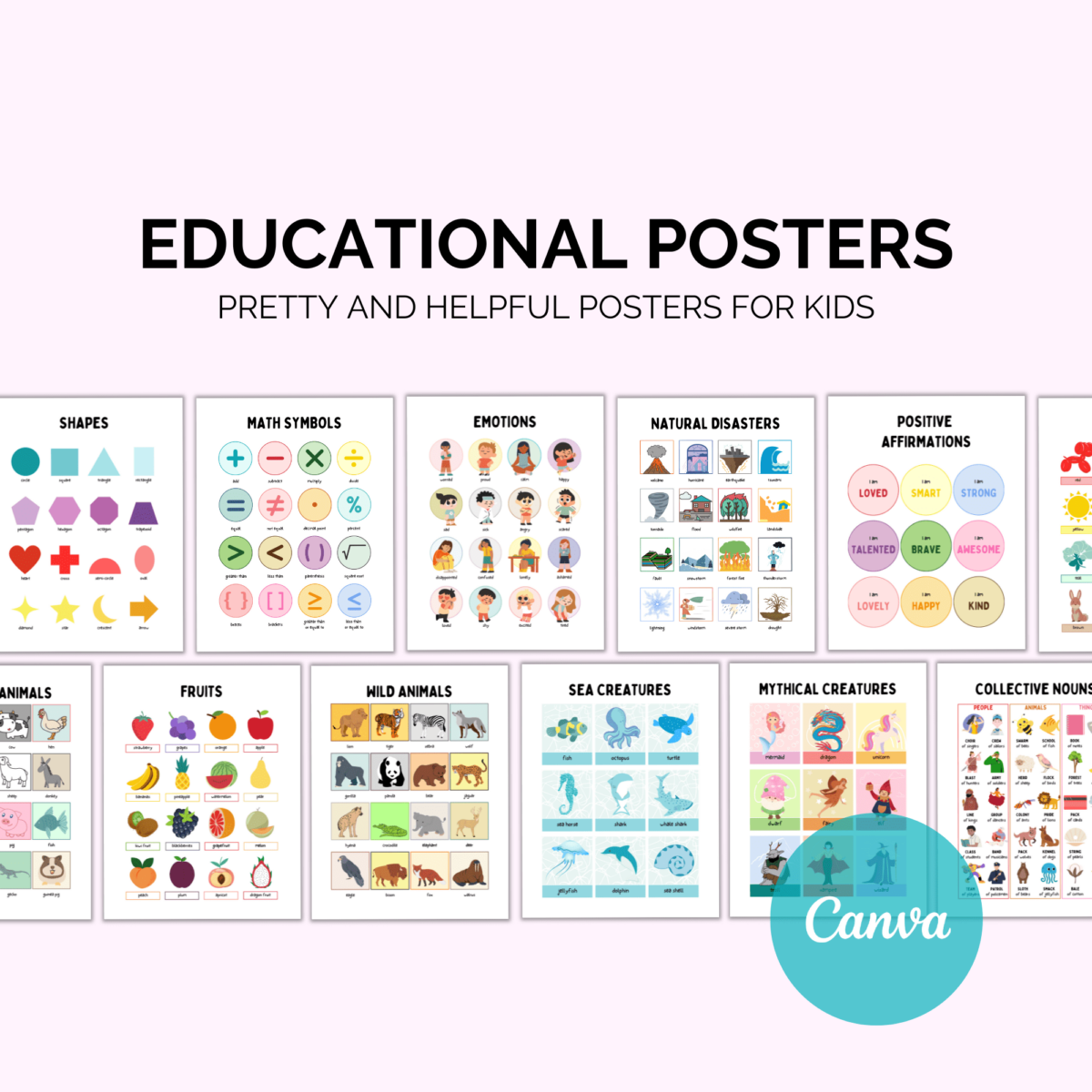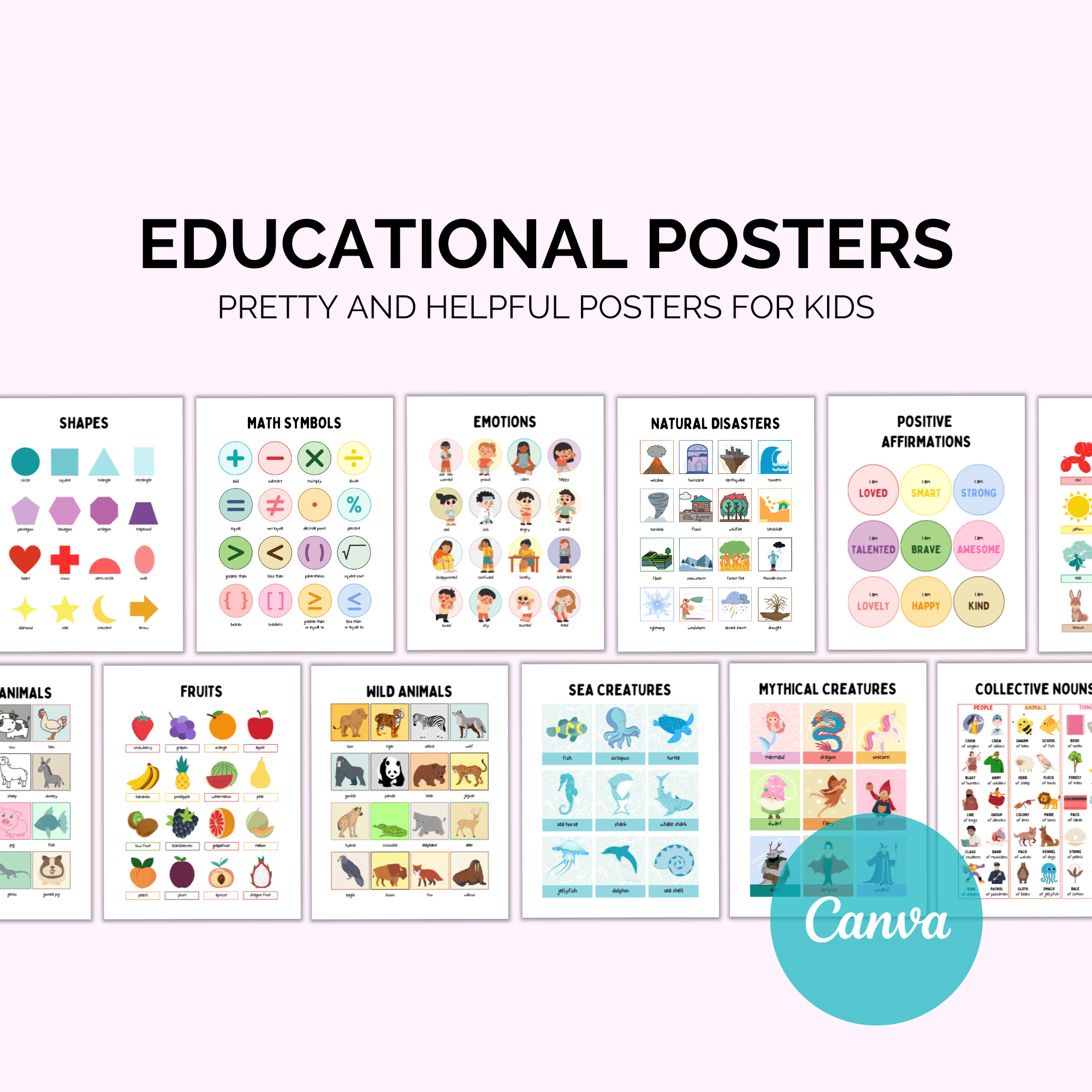 Use these gorgeous 50+ educational wall art Canva templates to create your own product or freebie. These are sure to delight little learners and make learning fun and pretty!
Educational wall art printables are fantastic because they show the information in an engaging and colorful way to help kids absorb the information better.
Perfect for homeschoolers, moms, teachers and grandmothers.
Reviews for Educational Wall Art
Only logged in customers who have purchased this product may leave a review.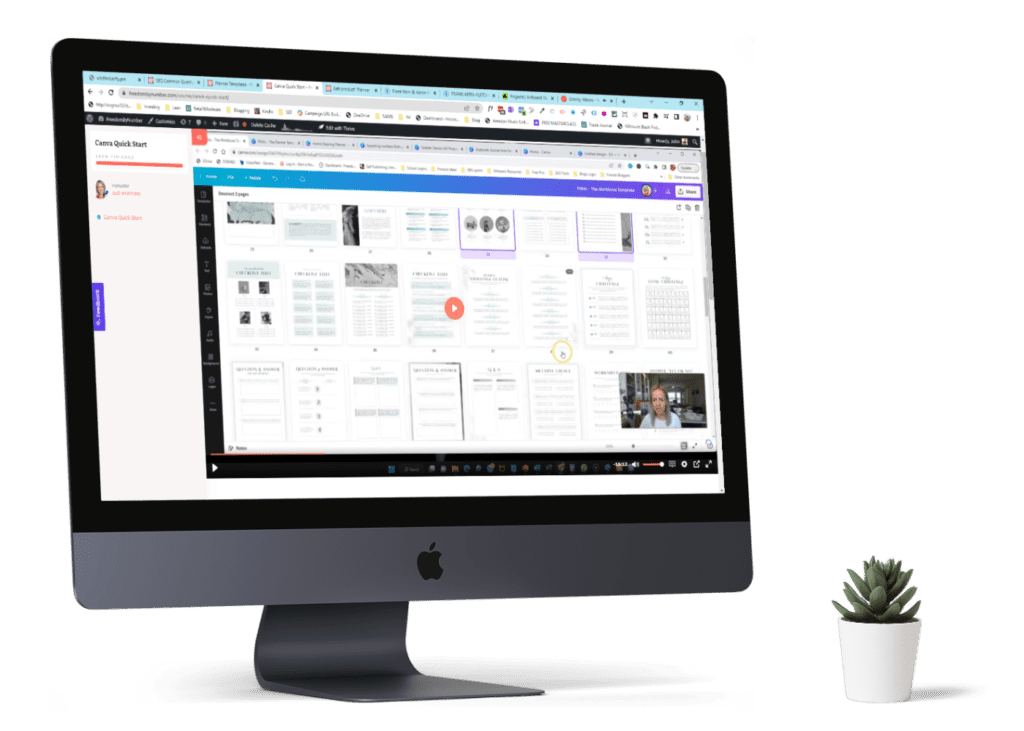 Need help turning our templates into your signature product? This quick training was made just for you! In under an hour, I'll walk you from absolute beginner and give you the skills and confidence to create your product in no time!
Get instant access to Canva Quick Start when you purchase your printables today!
Educational Wall Art
$50.00