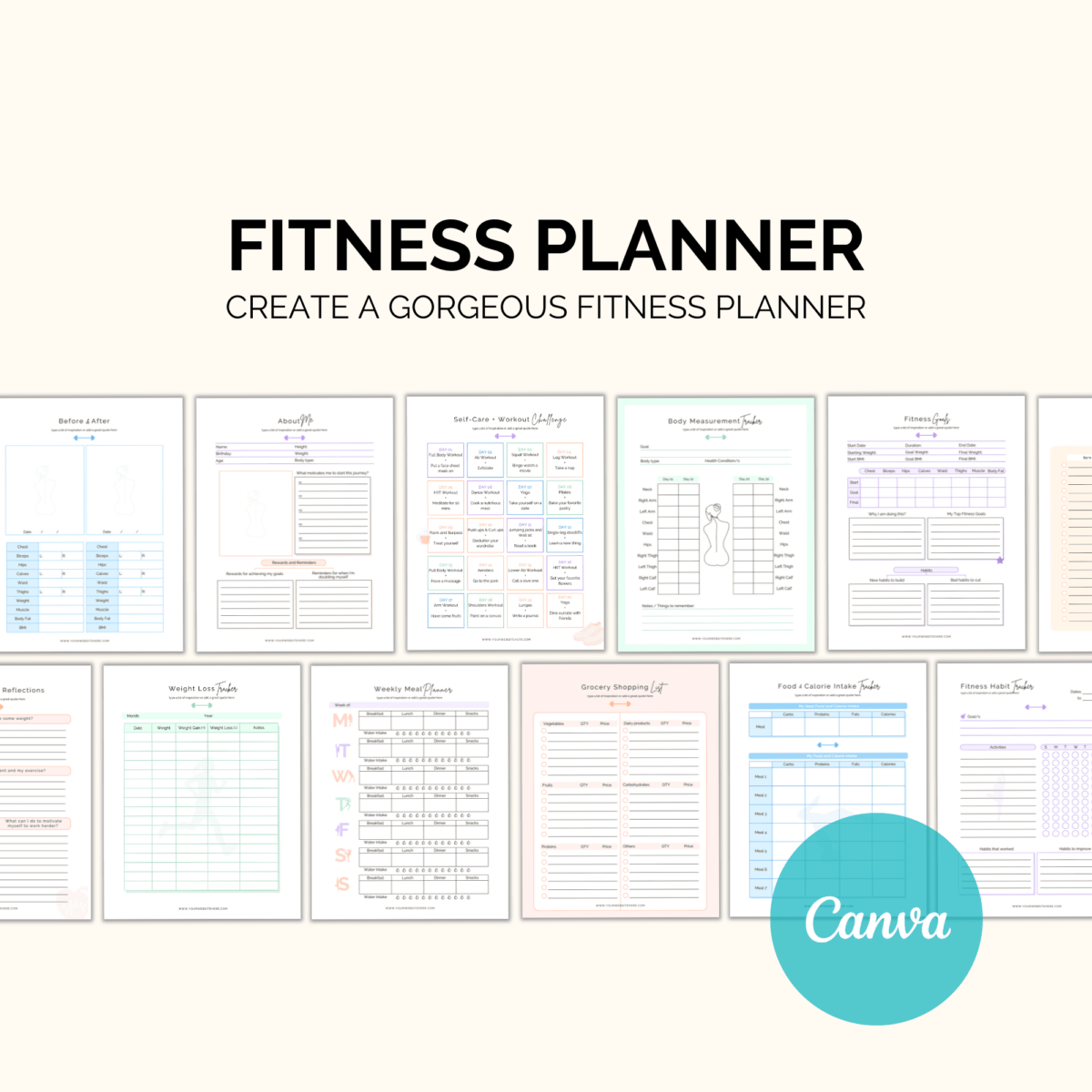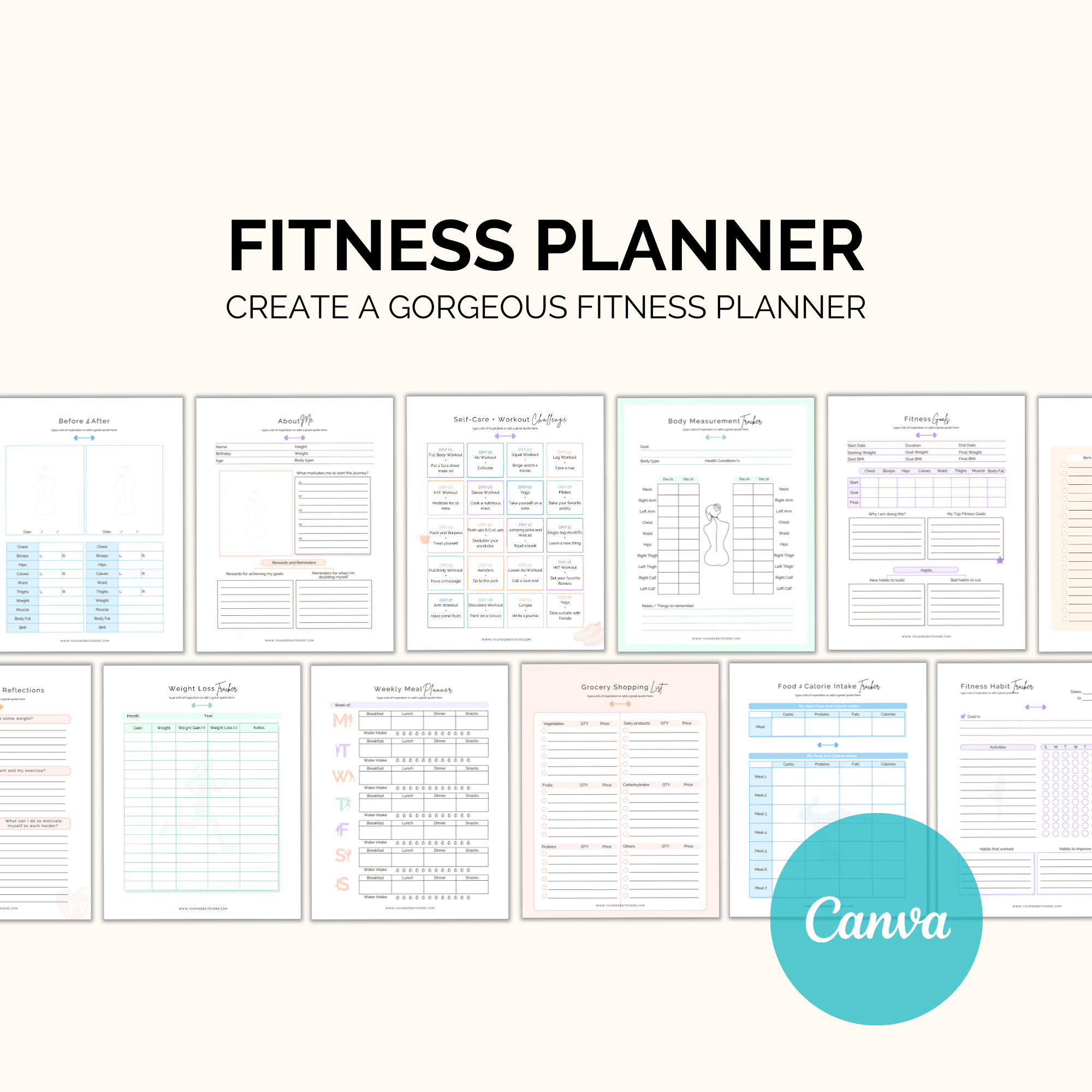 Need to create a gorgeous fitness planner? Use these 21 beautifully designed Canva templates to create your own fitness planner.
Pages included:
Cover Page
About Me
Before and After
Body Measurement Tracker
Fitness Goals
Grocery Shopping List
Equipment Shopping List
Weekly Meal Planner
Food & Calorie Tracker
Weight Loss Tracker
My Workout Log
Fitness Habits Tracker
Hours of Sleep Tracker
Fitness Progress Board
Weekly Workout Log
Recipe Card
In-Season Food List
30-Day Step Challenge
Fitness Journey Reflections
Self-Care and Workout Challenge
Tip: Combine a few templates together and create a gorgeous product. For example, use the Ebook or Workbook templates to create a Fitness Ebook or Workbook that goes along beautifully with the Fitness Planner and gives more value to your customer. When you add more value to your product, you can charge higher prices and increase your profits.
Reviews for Fitness Planner
Only logged in customers who have purchased this product may leave a review.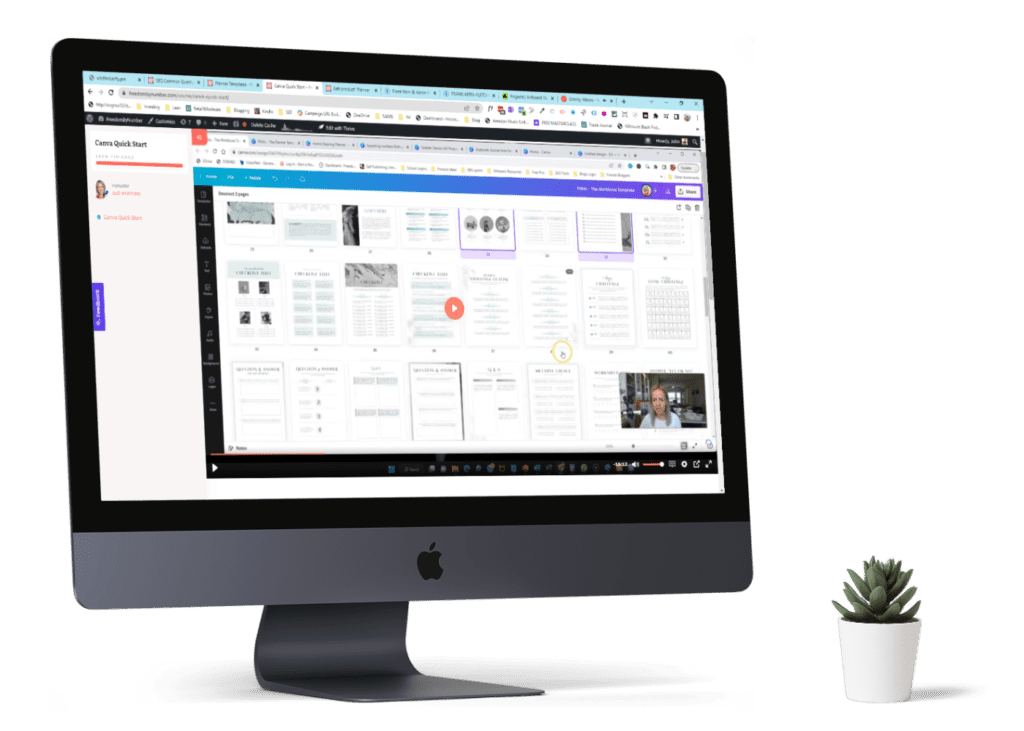 Need help turning our templates into your signature product? This quick training was made just for you! In under an hour, I'll walk you from absolute beginner and give you the skills and confidence to create your product in no time!
Get instant access to Canva Quick Start when you purchase your printables today!