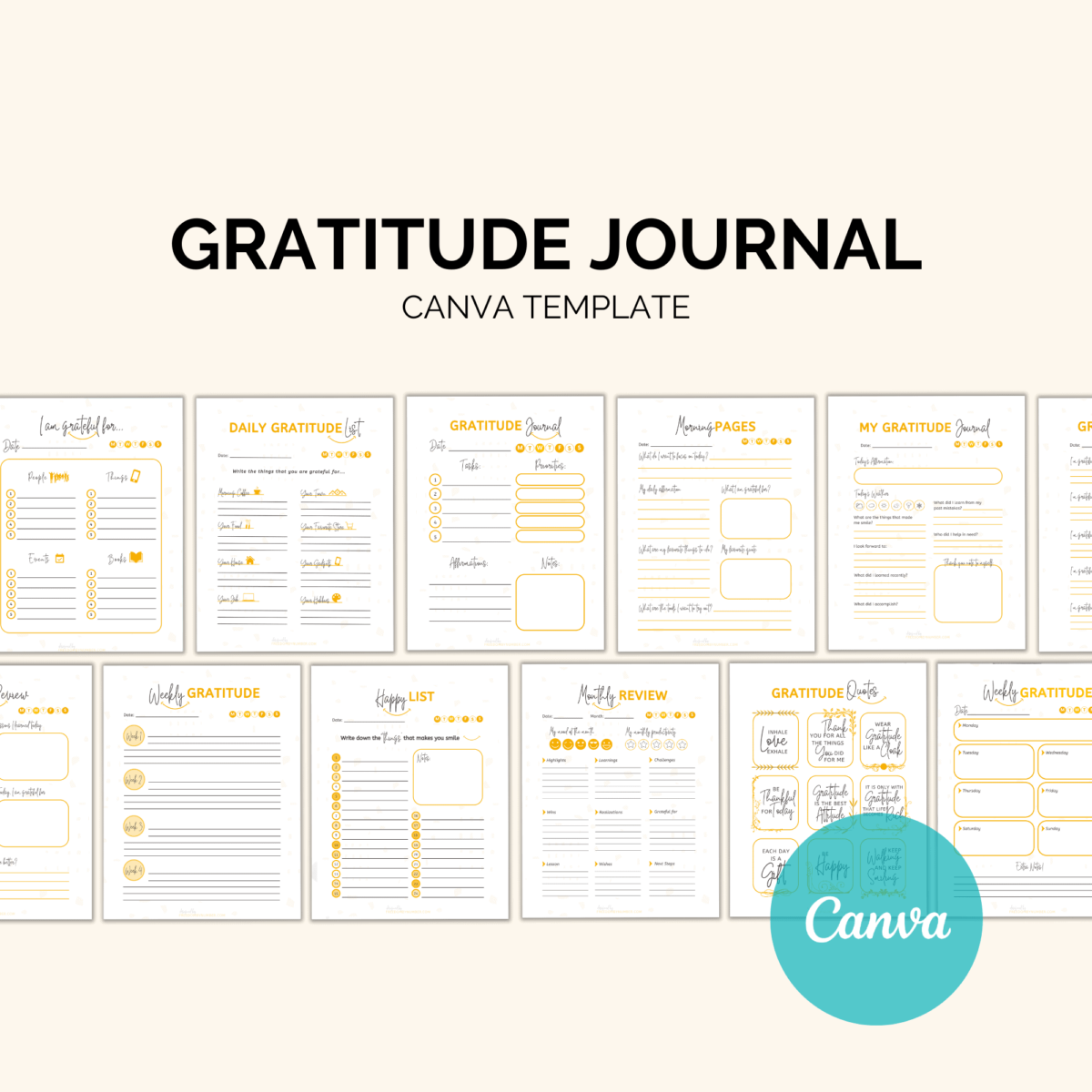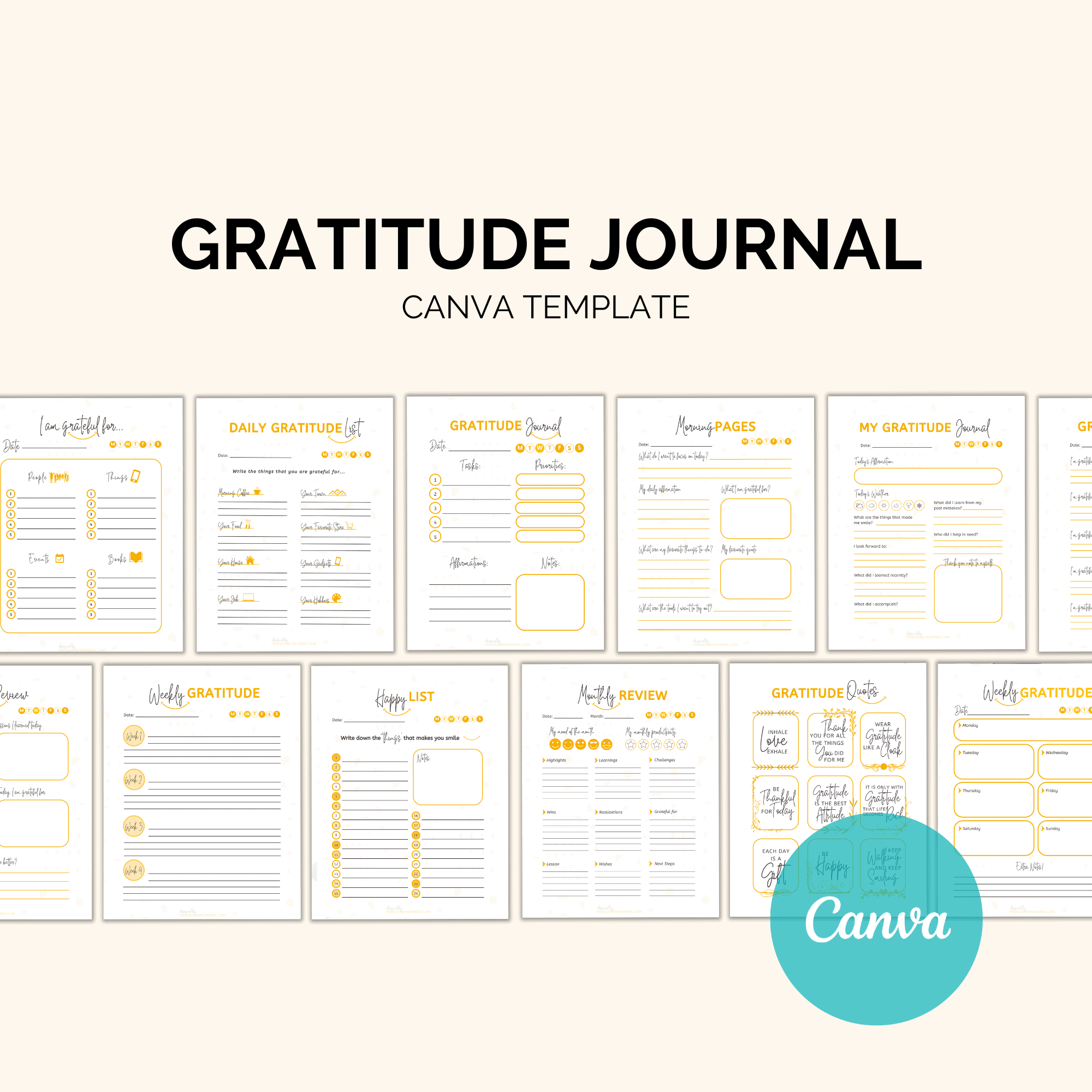 Gratitude is one of the most powerful emotions we can experience. A gratitude journal can help you focus on all the good things in your life, and research has shown that it can have a positive impact on your health and well-being.
Wouldn't it be great to have a beautiful journal to help your audience record all the good things that happen each day? With the 23-page gratitude journal template, you can create your own unique journal in just minutes and use it as a small digital product or list builder!
Reviews for Gratitude Journal
Only logged in customers who have purchased this product may leave a review.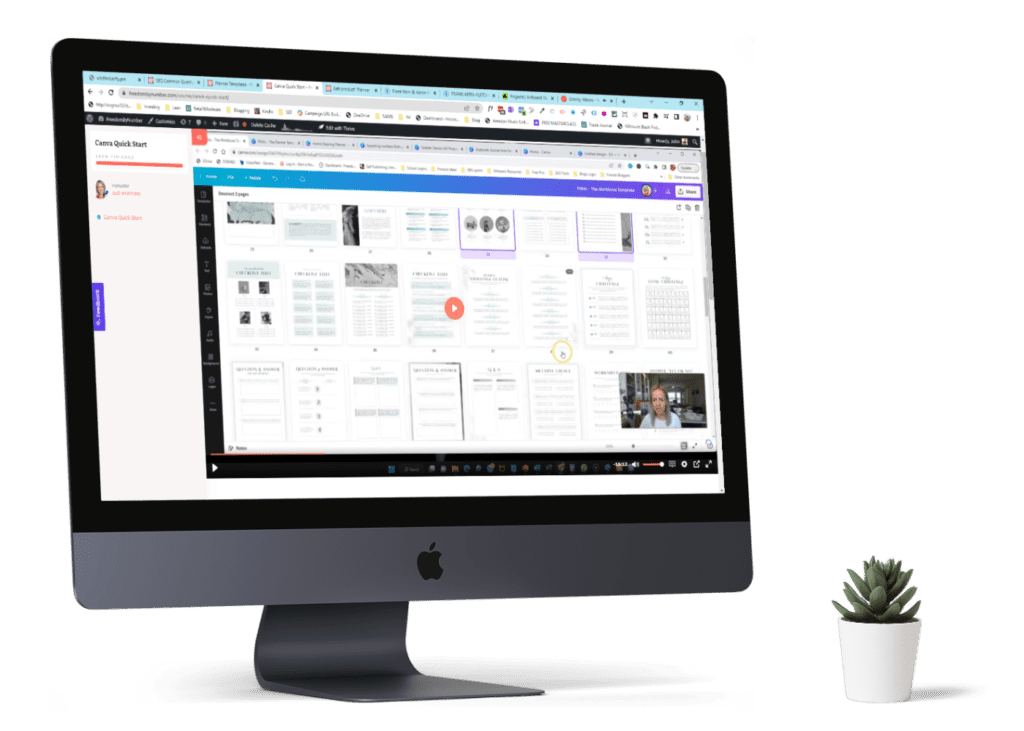 Need help turning our templates into your signature product? This quick training was made just for you! In under an hour, I'll walk you from absolute beginner and give you the skills and confidence to create your product in no time!
Get instant access to Canva Quick Start when you purchase your printables today!