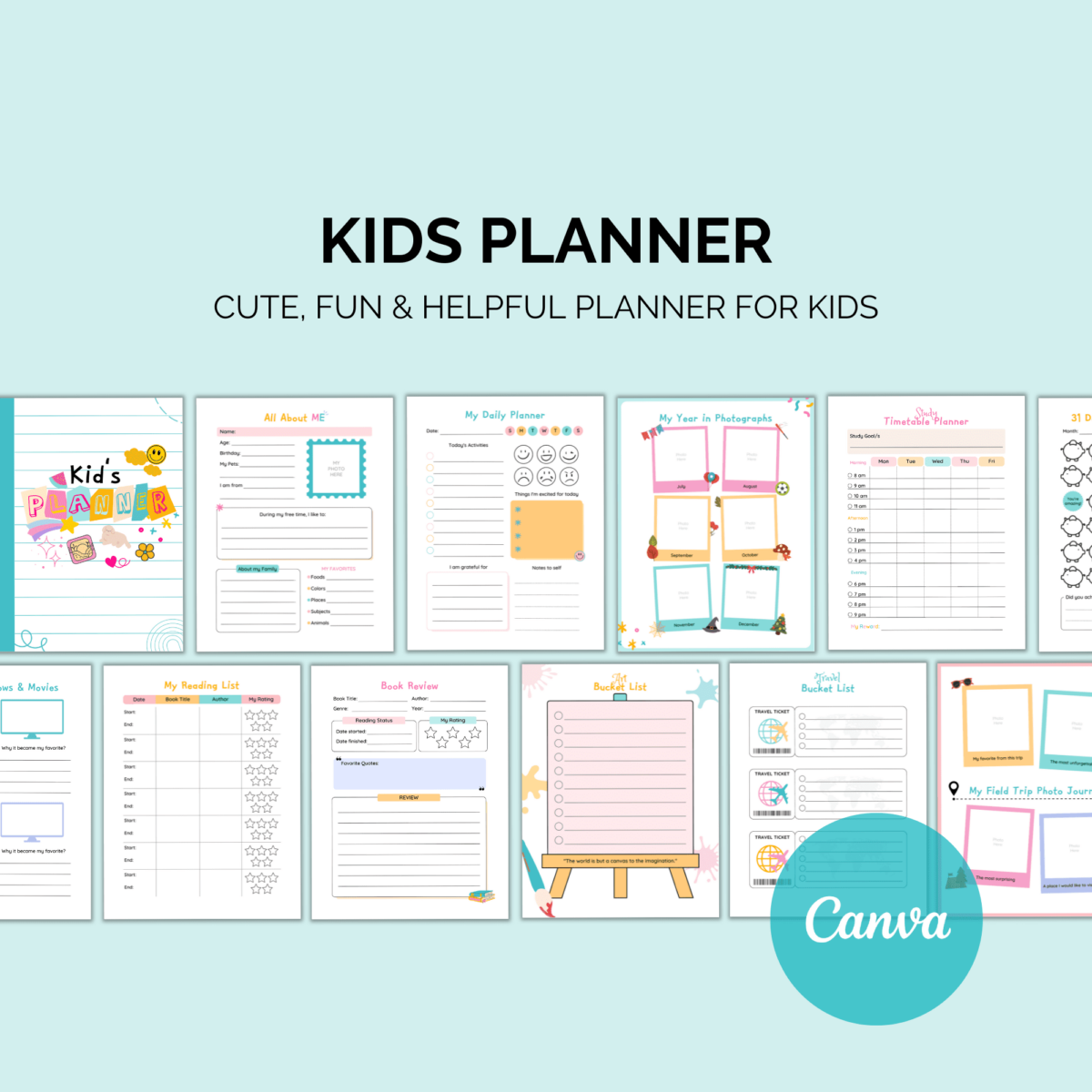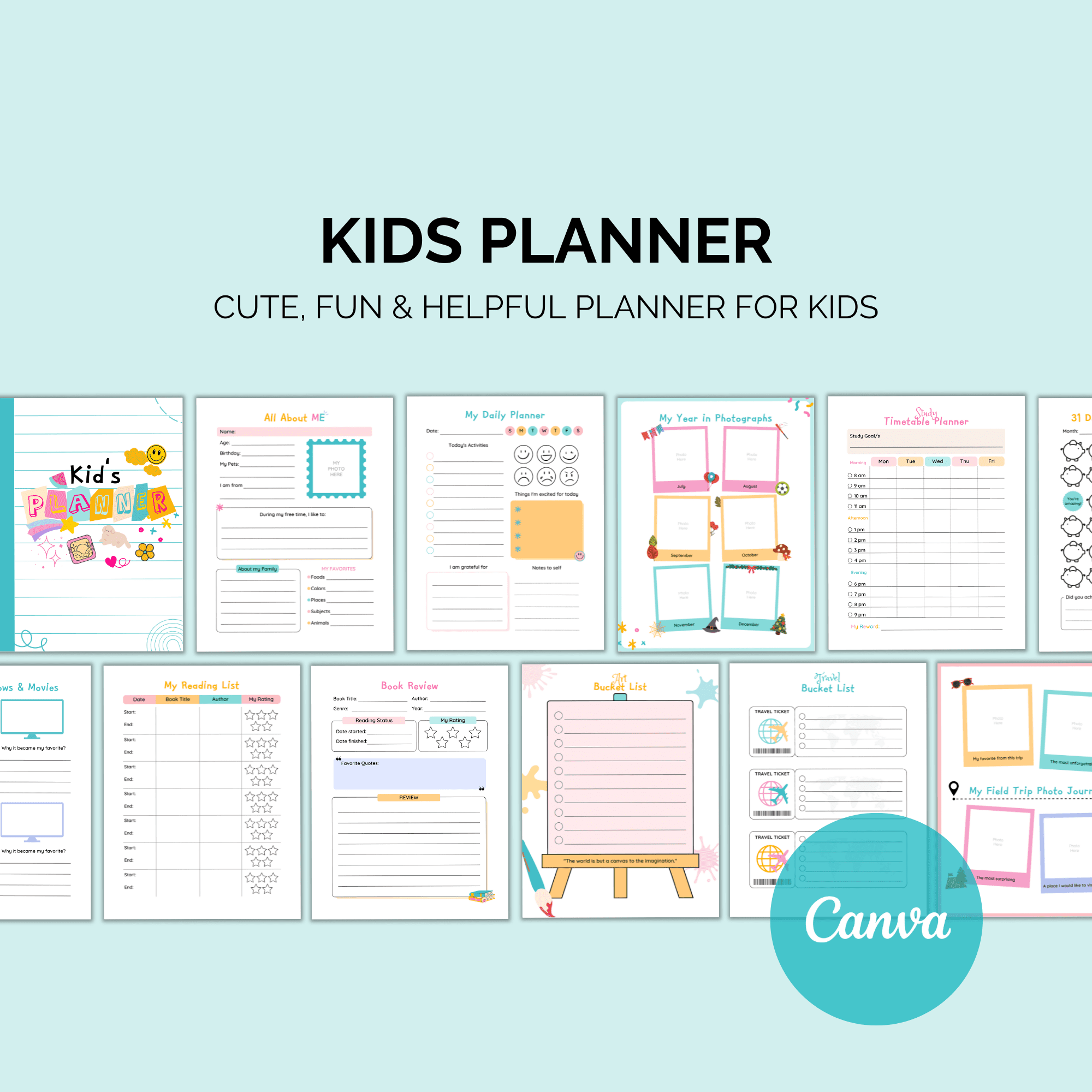 Super duper cute kids planner template with 50 unique and pretty pages. You can customize every page and pixel to your brand and use this template to create your own pretty kids planner for your store!
Pages include:
Cover page
Personal info page
All About Me
New Year Resolutions
Daily Planner Page
Daily Schedule
Daily Checklist Example
Daily Checklist Blank
Daily Reflection
Weekly Planner
Weekly Responsibilities
Weekly Gratitude Page
Monthly Planner
Year in Photographs
Class Schedule
Timetable Planner
Attendance Log
Classmate Directory
Homework Tracker
Exam Timetable
Grade Tracker
Reading Log
Reading List
Book Summary
Book Review
All About my Pet
14 Day Habit Tracker
A to Z Bucket List
Art Bucket List
Travel Bucket List
Birthday Party Planning Page
Special Dates Yearly view
Field Trip Planner
Field Trip Log
Field Trip Photo Journal
Mood Tracker
Favorite Quotes
Favorite Shows and Movies
Monthly Water Tracker
31 Days No Spend Challenge
30 Days Black Challenge
Sleep Tracker
Brain Dump
Doodling Page
Notes Page
All cutely designed for kids ages 5-12 years old.
Examples of how 1 template can be customized
Think everyone's product will look the same? No way! Use your amazing talents and customize the template to work for your audience. Here are three examples of how one template can transform into different looking products!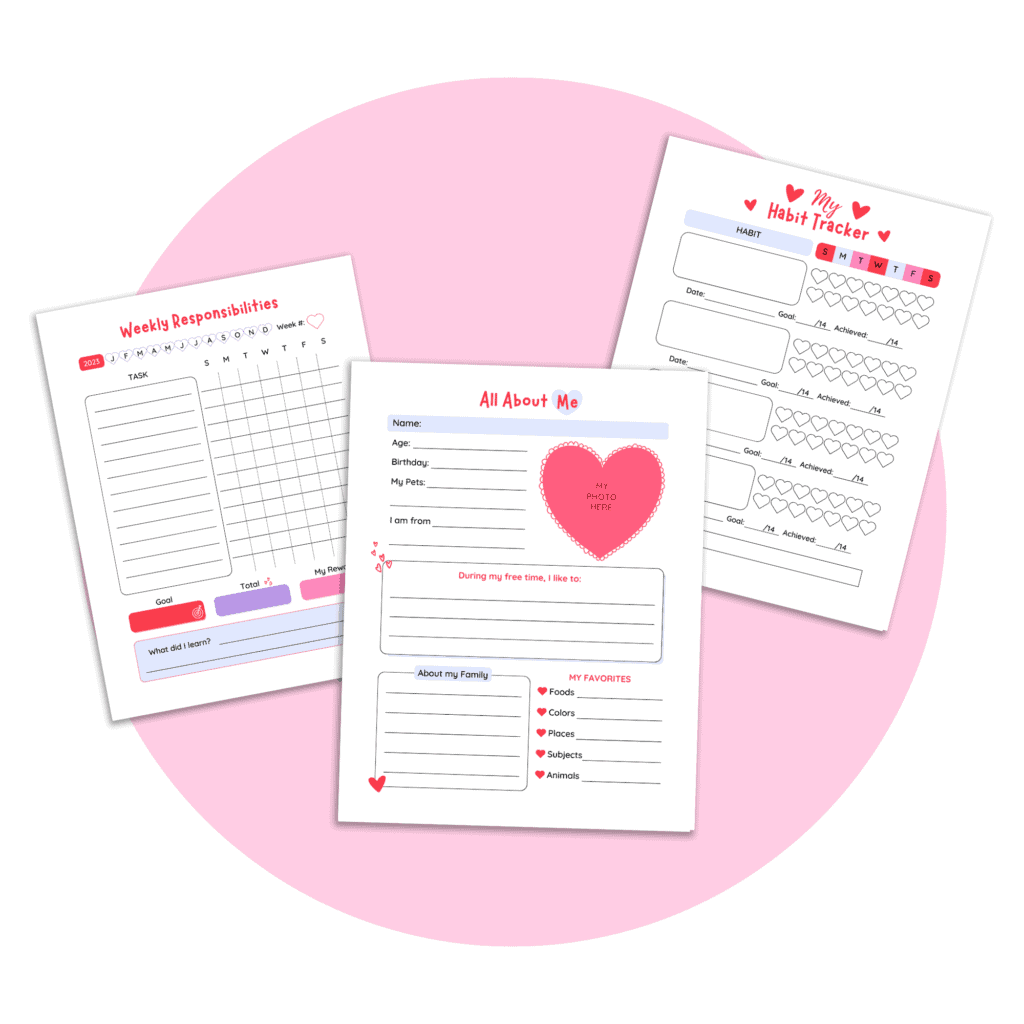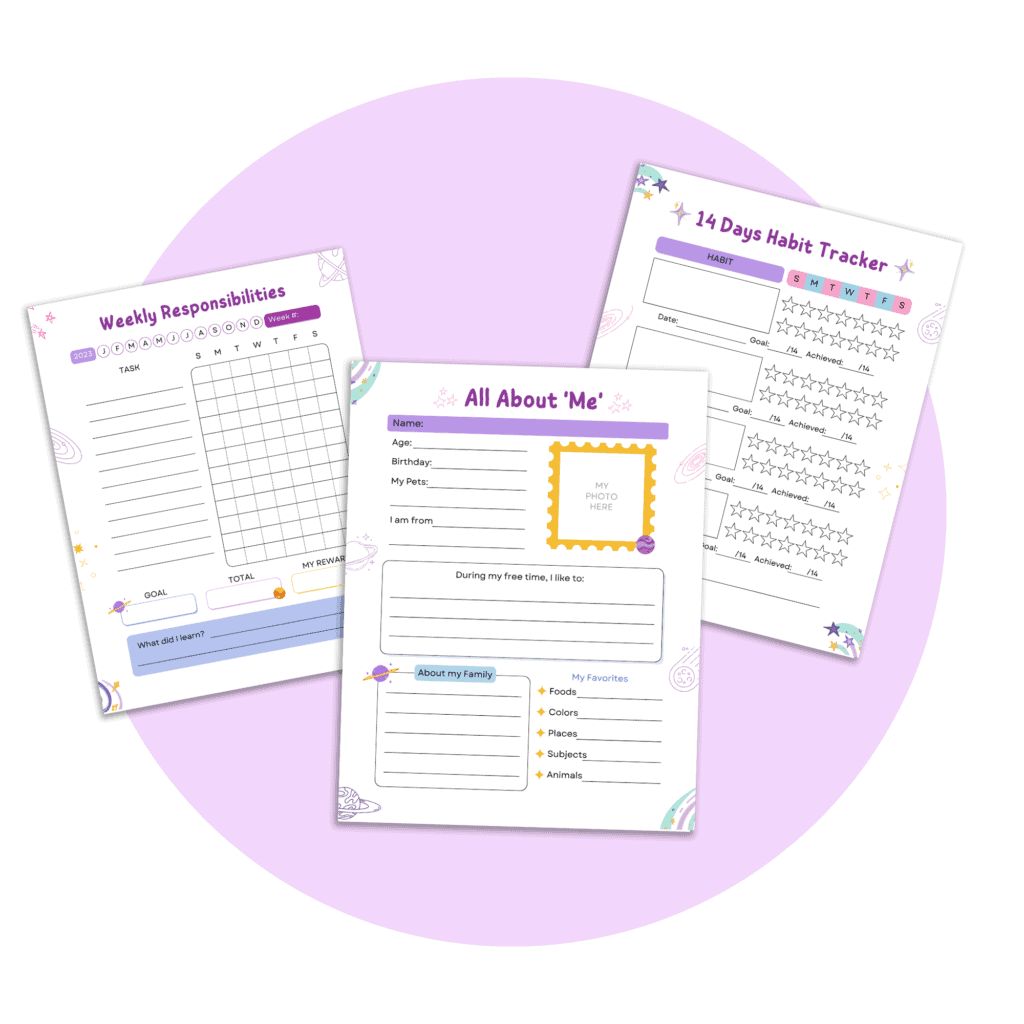 Reviews for Kids Planner
Only logged in customers who have purchased this product may leave a review.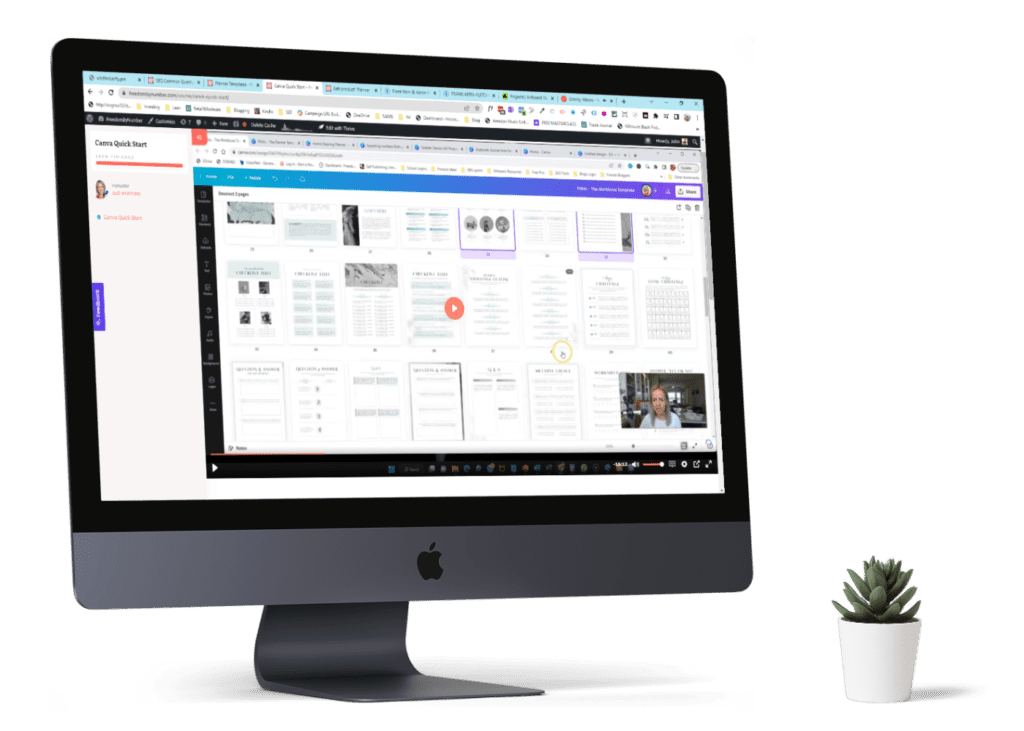 Need help turning our templates into your signature product? This quick training was made just for you! In under an hour, I'll walk you from absolute beginner and give you the skills and confidence to create your product in no time!
Get instant access to Canva Quick Start when you purchase your printables today!