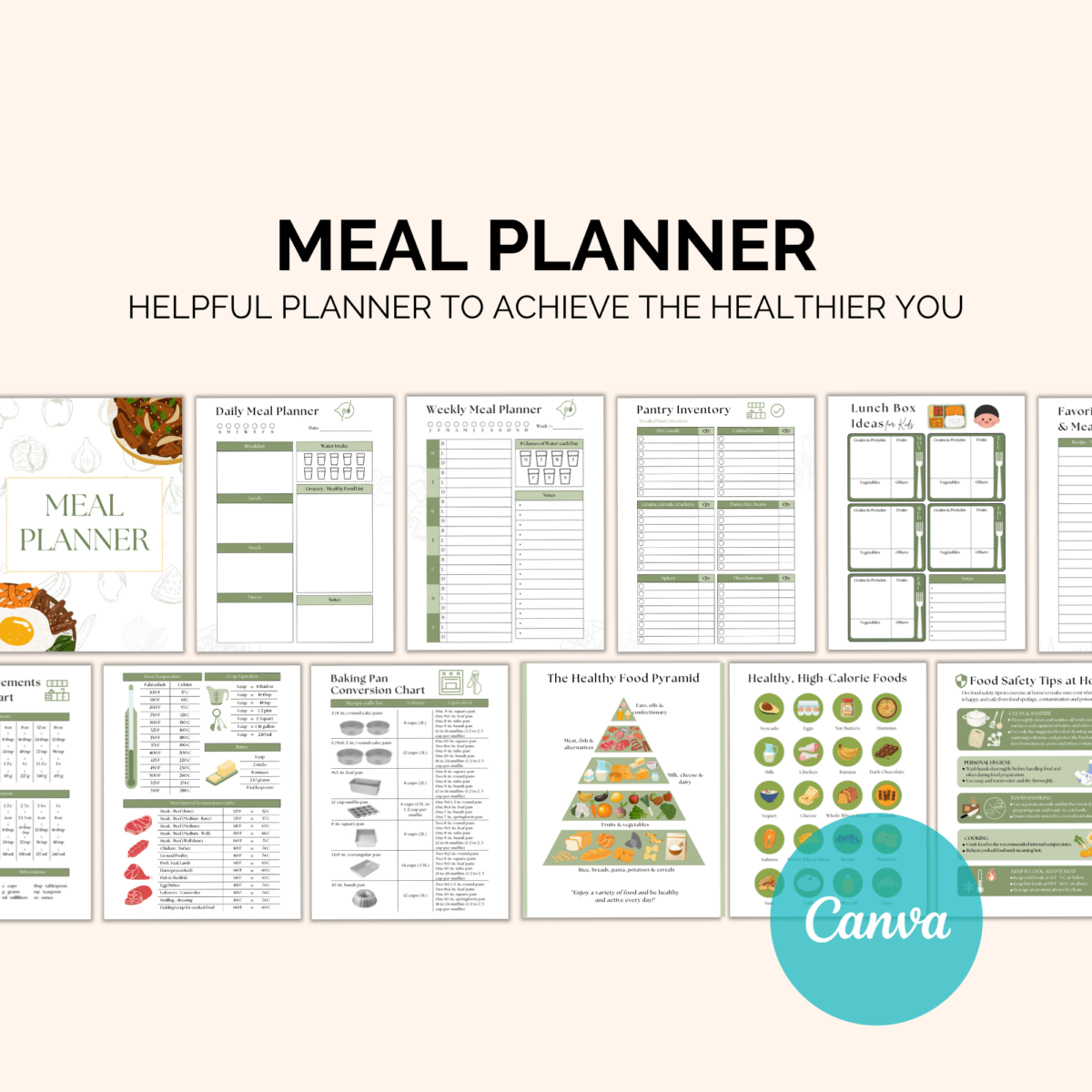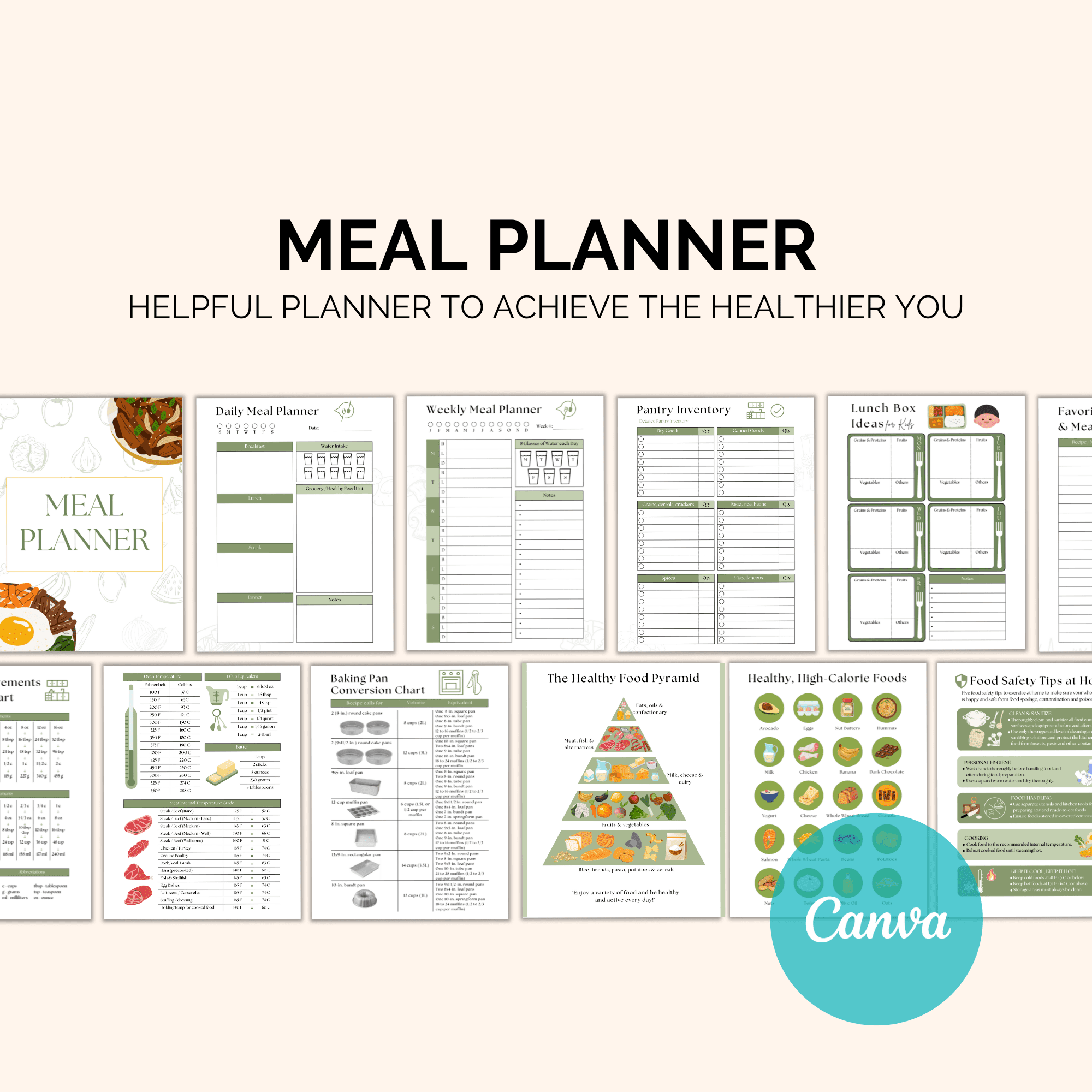 Use this 54-page meal planner template to help you create a beautiful food planner for your audience. You can edit and customize every page, color, font, and pixel to fit your brand. Use it personally or for your own business.
Pages include:
Cover Page
Daily Meal Planner
Weekly Meal Planner
Pantry Inventory
Fridge Inventory
Freezer Inventory
Breakfast Prep Plan
Lunch Prep Plan
Snack Prep Plan
Dinner Prep Plan
Grocery Shopping List
Favorite Recipes and Meals
Recipe Card
Recipe Planner
Seasonal Fruits & Veggies
Food Diary
Food Journal
Lunchbox Ideas for Kids
Thanksgiving Meal Plan
Christmas Meal Plan
New Year's Eve Meal Plan
Favorite Go To Meals
Kitchen Measurement Conversion Chart
Backing Pan Conversion Chart
Food Pyramids
Food Safety Tips
High Protein Sources
Balanced Diet
Healthy Foods List
30-Day Meal Challenge
Healthy Diet Challenge
Monthly Meal Planner
Meal Planner for each Month
Reviews for Meal Planner
Only logged in customers who have purchased this product may leave a review.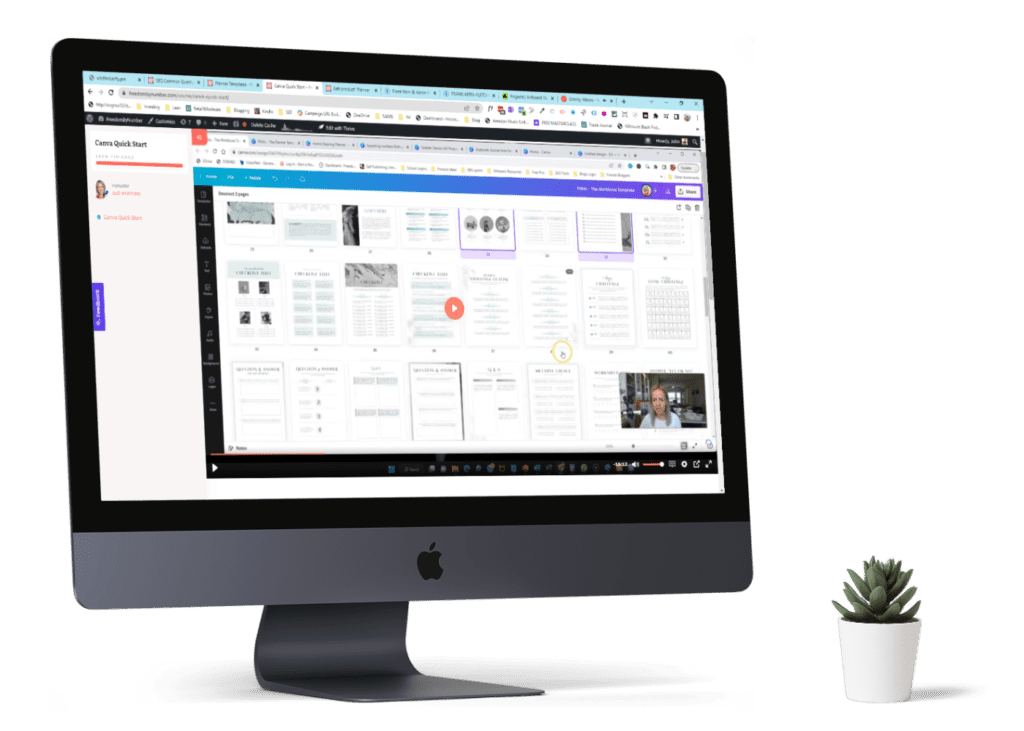 Need help turning our templates into your signature product? This quick training was made just for you! In under an hour, I'll walk you from absolute beginner and give you the skills and confidence to create your product in no time!
Get instant access to Canva Quick Start when you purchase your printables today!