Description
Want to create beautiful custom graphics for your printables that you can use commercially?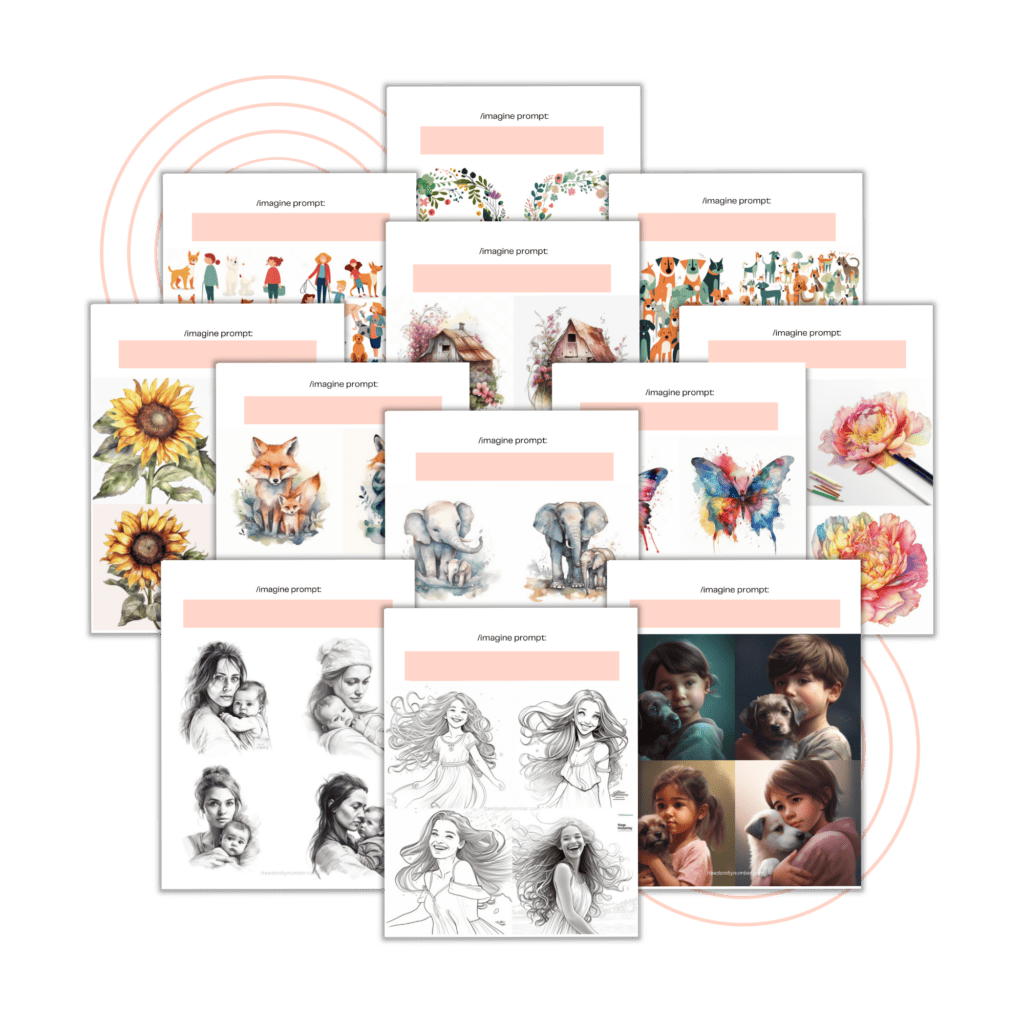 Use these 100 MidJourney prompts to create images for:
Printables
Planners
Coloring Books
Children's Books
Kids Activity Guides
Bookmarks
Wallpaper
Wall Art
Birthday Invitations
Wedding Invitations
Party Decorations
Journals
Print-On-Demand
Blog Post Images
Social Media Images
Mockups
Nursery room art
Stickers
Cartoon and Comics
Abstract Art
Patterns and Tiles
and so much more!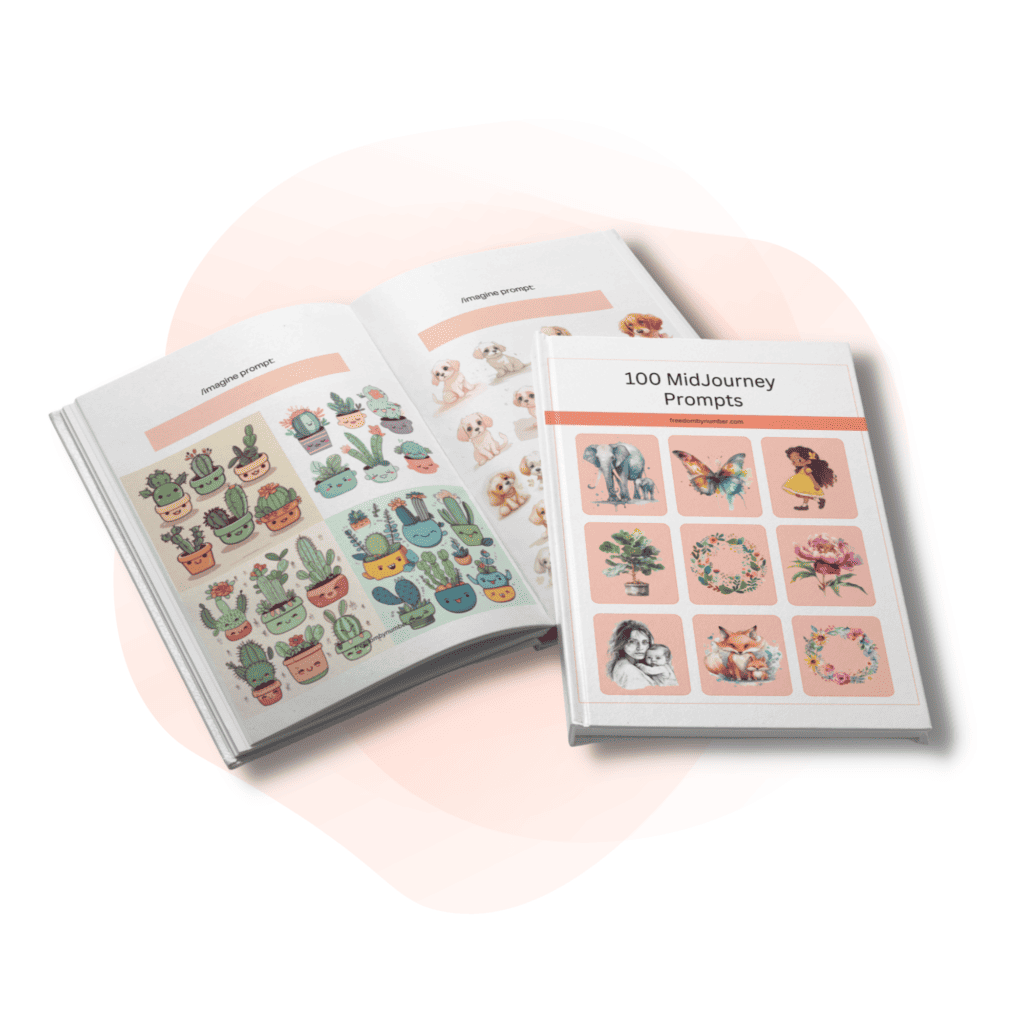 This list of prompts works beautifully along with the Printables by Number course or the Children's Book workshop.