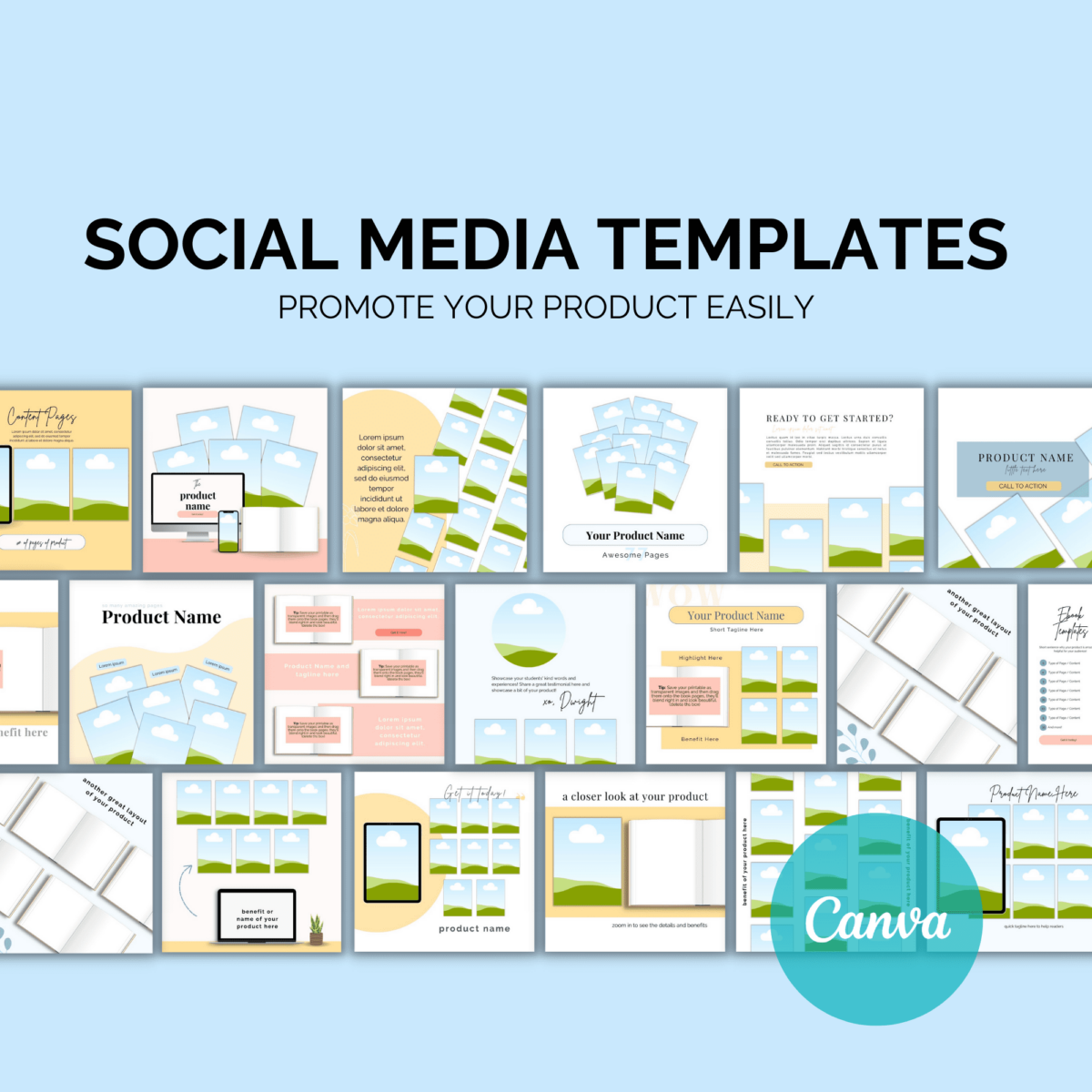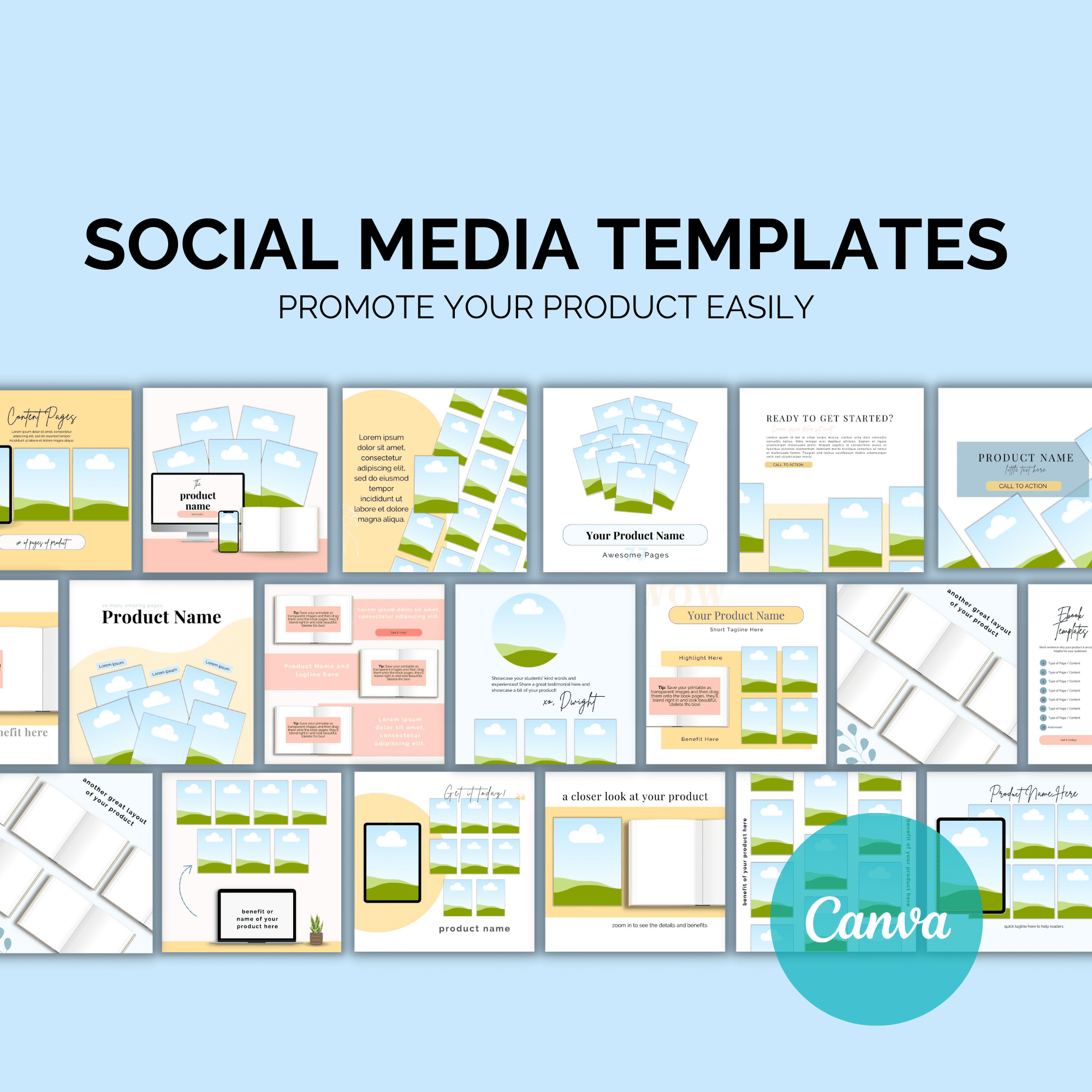 Make your digital products absolutely sparkle with this pack of 100 incredibly useful social media templates that can be customized using your free Canva account!
These templates are ready for you to simply adjust with your own colors, branding, content, and images – and they'll be perfect to promote anything for sale in your business!
What's included:
100 social media template designs compatible with Canva (1080 x 1080)
Bonus Training: Canva Quick Start to help you customize your templates super quick
Step 1. In order to use these templates, you'll need a free Canva Account. You can sign up here if you don't already have an account.
Step 2. As soon as your purchase is complete, you'll receive access to a special link that will instantly import your purchased designs into your account. You will also get access to my bonus Canva Quick Start course to help you get up to speed and customizing your designs quickly.
Step 3. Simply drag, drop, and customize your content to fit your brand, your audience, and your style.
Step 4. Once you are happy with your completed design, you can download it as a PDF and share it with your audience, sell it on a digital marketplace, or configure it to be printed into physical products!
Due to the nature of digital files and templates, I cannot offer refunds or exchanges. If you have any issues accessing or using your purchase, please don't hesitate to reach out to our support team and we will be more than happy to help you out! You can reach us by emailing [email protected]
This purchase is for digital products only – no physical copy will be shipped.
All of our terms can be found here.
By purchasing this template, you can use this template to create completed end products only. This is not a template reselling license. This means that you may share and sell the FINISHED end-products you create with the template. Finished products include but are not limited to PDF files, JPEG / PNG images, .mobi ebook files, etc. You may not share, duplicate, resell, distribute, transfer, gift, or reproduce these templates away, with or without modifications. In other words, you may not sell the actual editable Canva templates.
All templates are copyrighted by Whitford Family Enterprises LLC. All Rights Reserved.
By purchasing this product you agree to these terms. If you have any questions please don't hesitate to reach out to our support team at [email protected] – we are always happy to help and answer any questions!
We built this specifically to be super duper easy to use! All the hard design work has been done for you. Add your brand colors, change the text to be relevant to your audience, and add valuable knowledge unique for your audience to set the planner apart from others!
Reviews for Social Media Graphics (100 Pages)
Only logged in customers who have purchased this product may leave a review.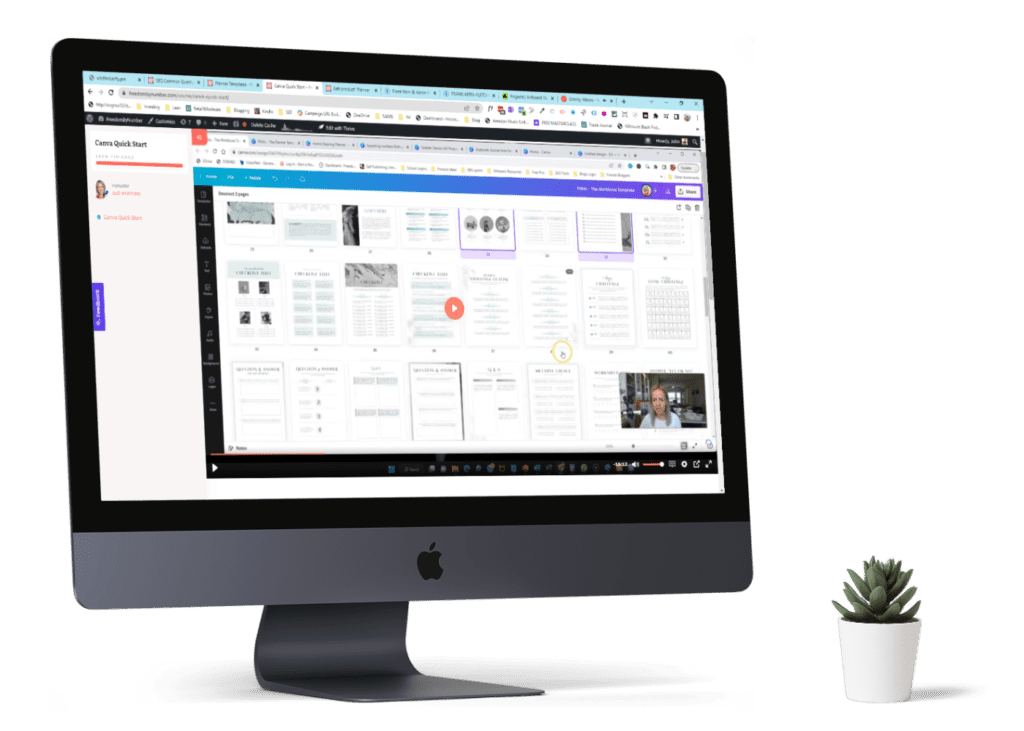 Need help turning our templates into your signature product? This quick training was made just for you! In under an hour, I'll walk you from absolute beginner and give you the skills and confidence to create your product in no time!
Get instant access to Canva Quick Start when you purchase your printables today!
Social Media Graphics (100 Pages)
$50.00