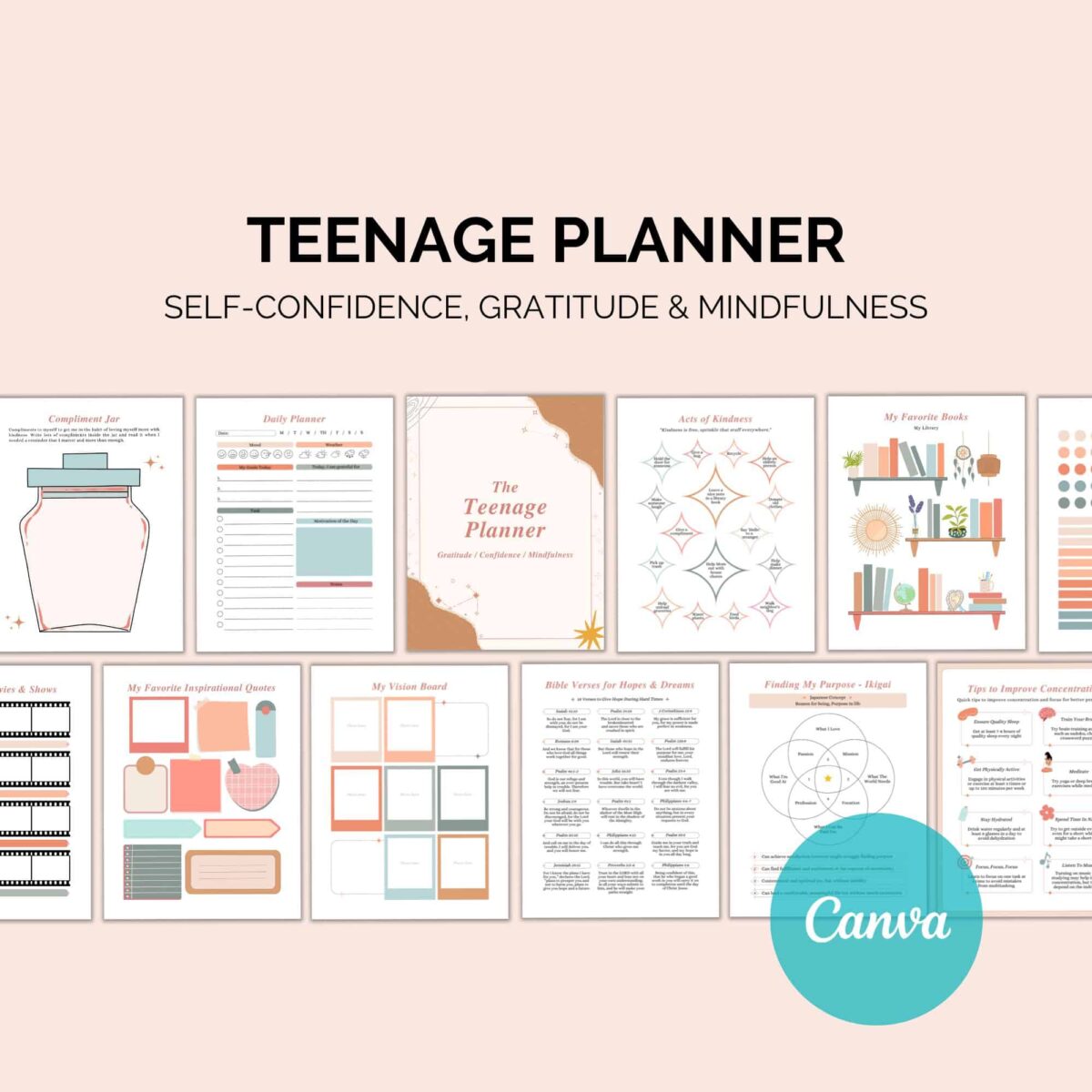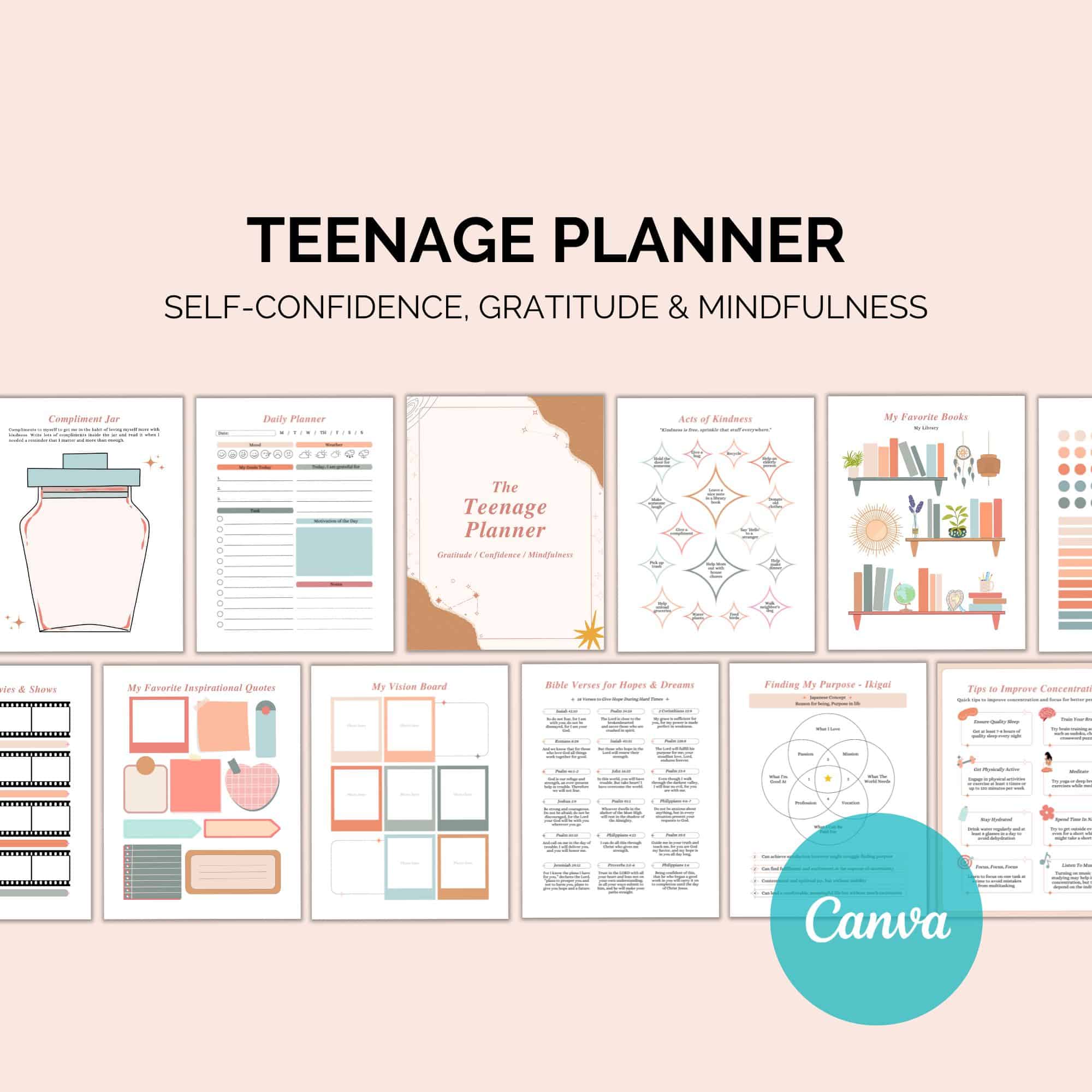 Struggling with confidence, or know a teenager who is? *Raises Hand* Yup, I still struggle with this daily. I wish I had this journal growing up – I might even use it now 🙂
Get this gorgeous Canva template to create your own beautiful journal. It has over 50 beautiful and helpful pages to instill confidence, gratitude and a growth mindset in our kids.
Pages included:
Teenage Retro Planner
Cover page
Daily planner
Weekly planner
Monthly planner
Daily Journal
Letter to my Future Self
My Ideal Perfect Day
100 Things I'm Grateful For
Record of my Accomplishments
Big Goal
Big Goal Progress Tracker
SMART Goal Planner
Gratitude Monthly Tracker
Compliment Jar
Bucket List
Happy Habit Tracker
30 Day Self Confidence Challenge
Acts of Kindness
Positive Self Talk
My Favorite Books
My Favorite Inspirational Quotes
My Favorite Movies
My Favorite Foods
What I like about myself
My Vision Board
My Gifts and Talents
Things that Have Changed my Life
Bible Verses
Thinking Patterns
Self-Awareness Worksheet
Journal Prompts
Self-Confidence Booster
Where I see Myself in 5 Years
Motivational Worksheet
Happiness Journal
Self-Critical Thoughts
Finding My Purpose
Mood Tracker
Skincare Routine and Tracker
Tips to Improve Concentration
Stop the Comparison Game
Eisenhower Matrix
Notes Page
Doodling Page
Stickers
You can edit and customize the Canva template and use it as your own end product or freebie for your audience.
Reviews for Teenage Confidence Journal
Only logged in customers who have purchased this product may leave a review.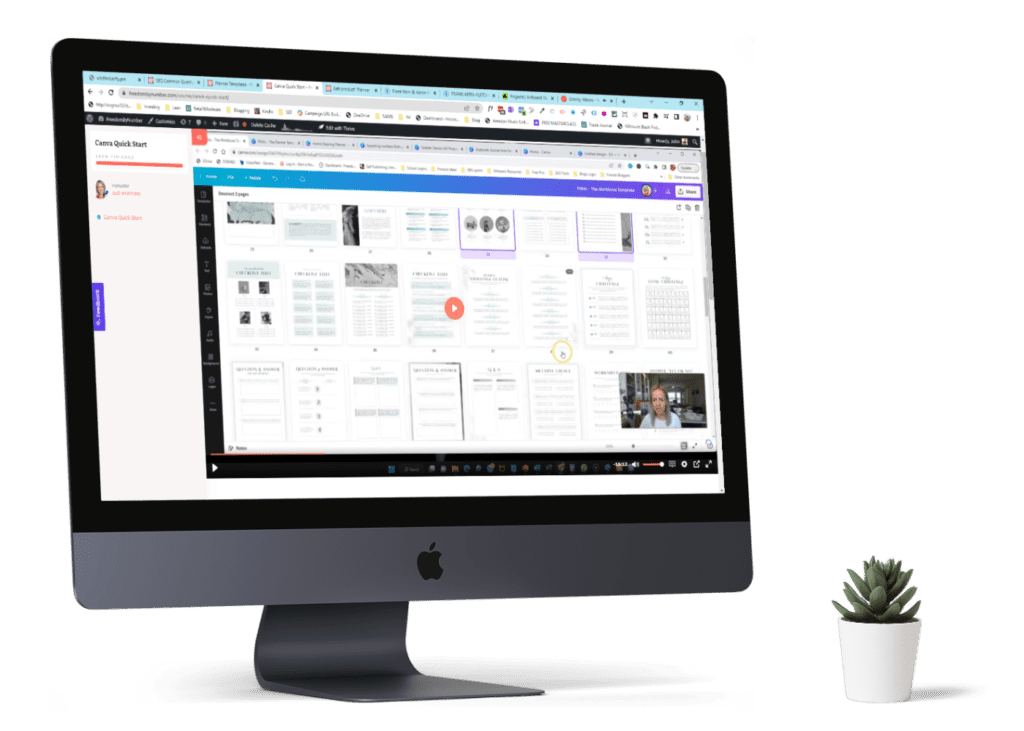 Need help turning our templates into your signature product? This quick training was made just for you! In under an hour, I'll walk you from absolute beginner and give you the skills and confidence to create your product in no time!
Get instant access to Canva Quick Start when you purchase your printables today!
Teenage Confidence Journal
$50.00