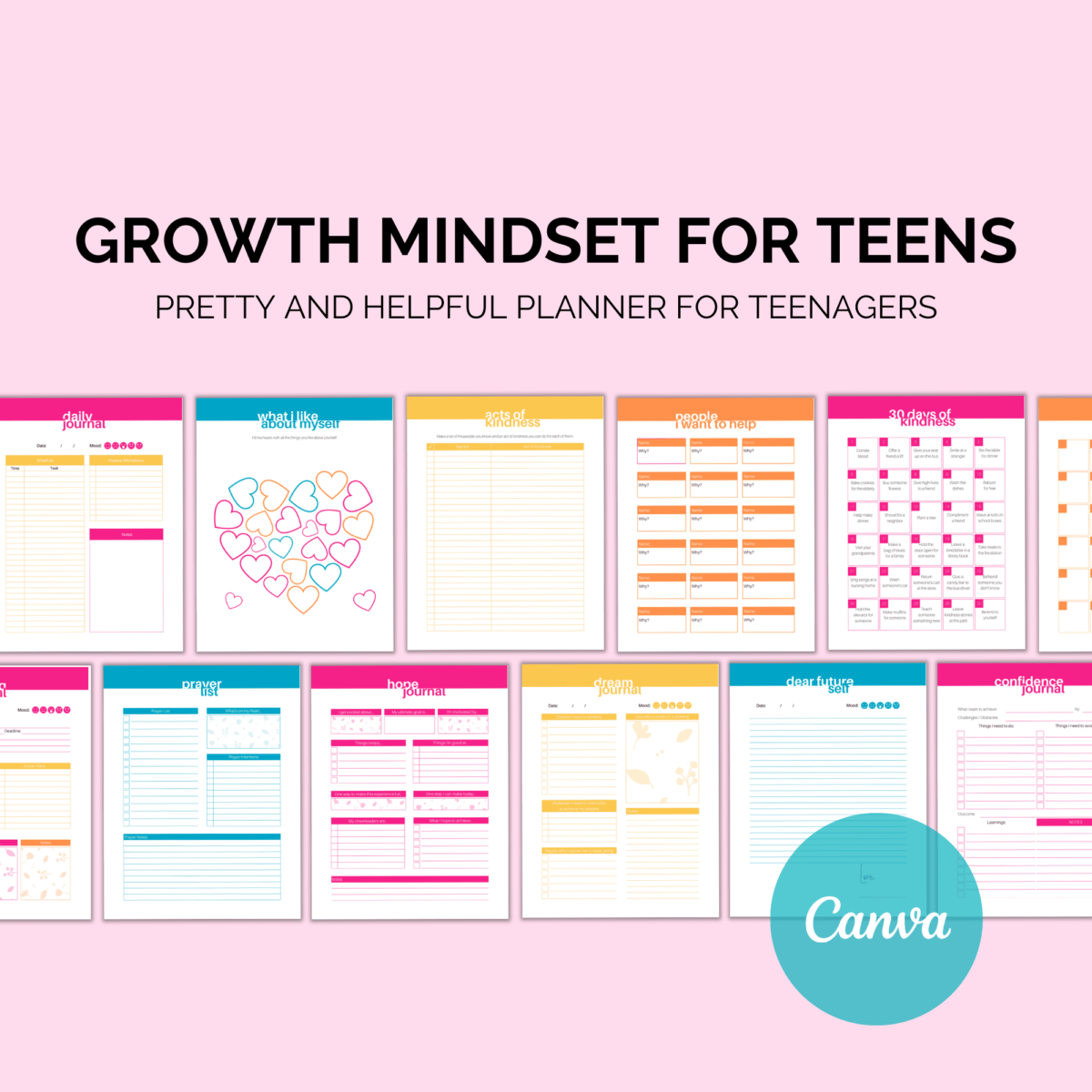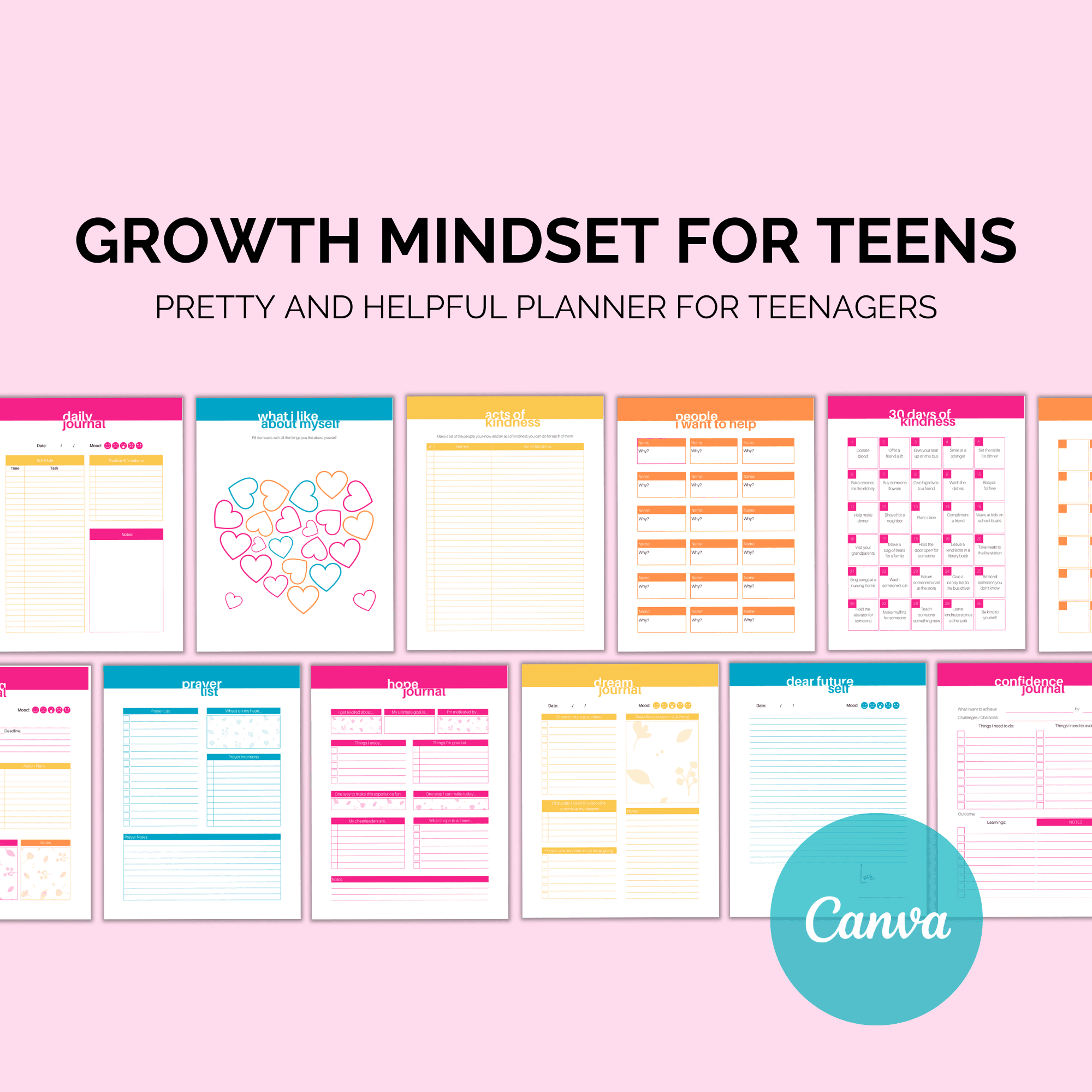 Use these beautifully designed 50 pages (2 versions, bold and elegant) to help you create a perfect growth mindset planner for teenagers. Customize every pixel, text and picture to fit your brand and sell it as an end product to your audience.
Pages included:
Daily Journal
What I Like About Myself
Act of Kindness
People I Want To Help
30 Days of Kindness
My Big Goals
My Prayer List
Hope Journal
Dream Journal
Dear Future Self
Confidence Journal
Self-Esteem Journal
Eisenhower Matrix
Weekly Reflection
Food Journal
2 Types of Weekly Planners
Accomplishments Tracker
Where I See Myself in 5 Years
100 Things I'm Grateful For
2 Types of Monthly Gratitude
Focus Strategies
Smart Goals
Favorite Foods
Affirmation Stickers
Favorite Books
Habit Tracker
Favorite Movies
Favorite Song List
Statements & Affirmations
Self-Care Checklist
Exercise Tracker
My Responsibilities
Happiness List
Best Self
Natural Self
Strengths & Qualities
Strengths & Weaknesses
Not-To-Do List
Growth Roadmap
Progress Journal
Growth Mindset
Vision Board
This Year…
My Core Desires
Money Savings Tracker
Countries I Want To Go
You can edit and customize the Canva templates and use them as your own end product or freebie for your audience.
Reviews for Teenage Growth Mindset Planner
Only logged in customers who have purchased this product may leave a review.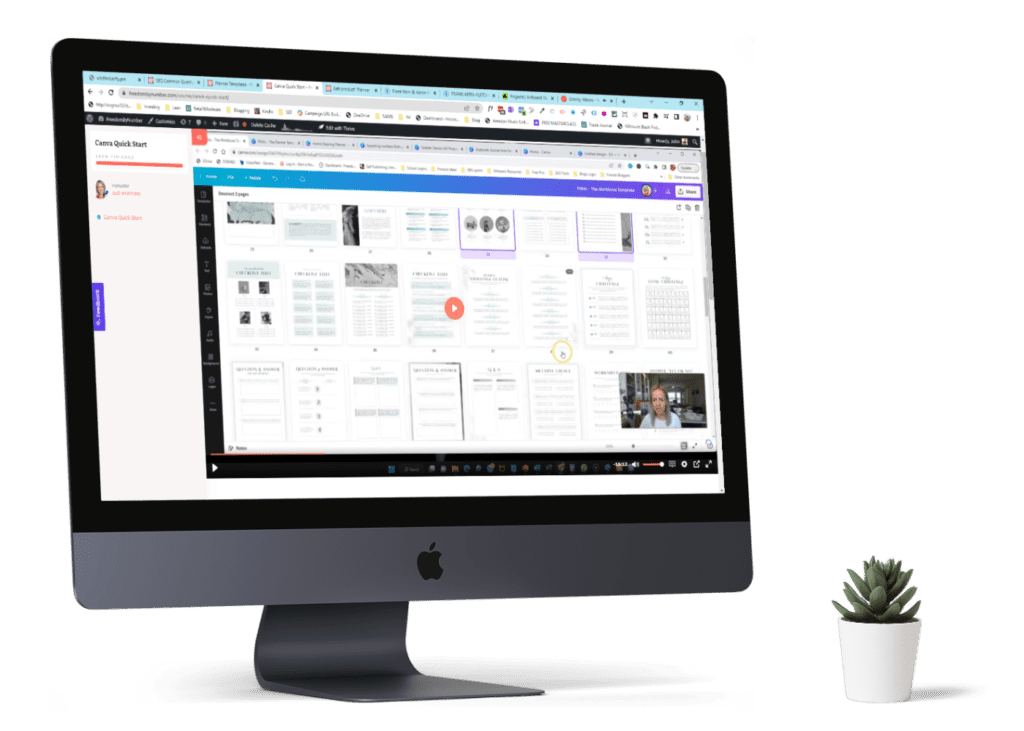 Need help turning our templates into your signature product? This quick training was made just for you! In under an hour, I'll walk you from absolute beginner and give you the skills and confidence to create your product in no time!
Get instant access to Canva Quick Start when you purchase your printables today!
Teenage Growth Mindset Planner