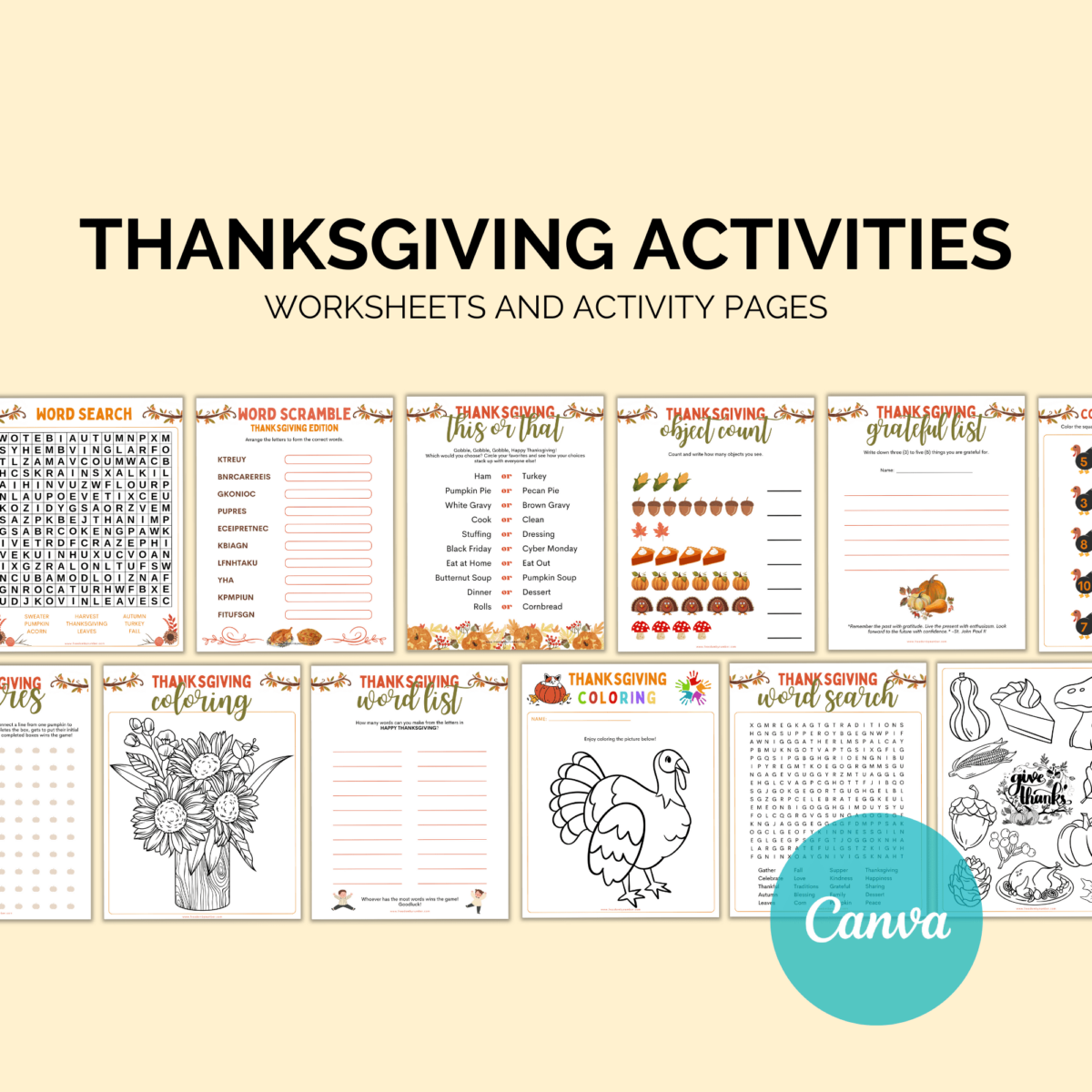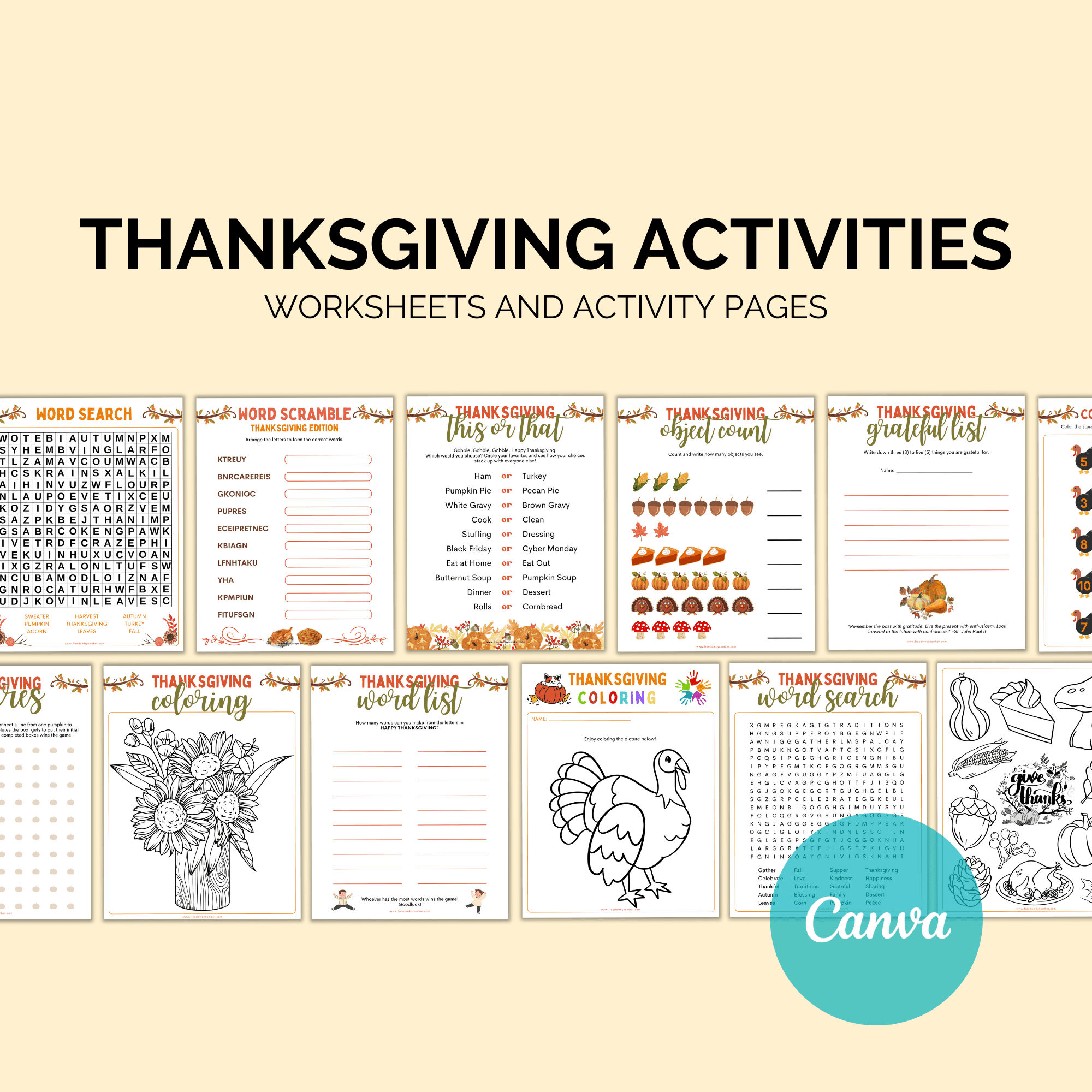 Super cute activities for celebrating Thanksgiving Day with the family!
Reviews for Thanksgiving Day Activities
Features
Every template pack comes with the following included as standard
Works with free software
No need for complicated & expensive software. Your template pack is designed specifically for the free version of Canva!
Super simple import process
No need to zip, unzip or any of that techno-babble! As soon as you complete your purchase, simply click the link on the thank you page and you'll instantly import every design to your Canva Account.
90 days technical support
We're confident that our templates import and work seamlessly, but if you do have an issue getting yours to work our team is here to help.
Unlimited usage
Create unlimited products, freebies, or anything else you'd like for either personal or commercial use by you or on behalf of a client for as long as you like.
Free lifetime updates
We stand by our products. If there is an update required or if we find a way to improve our already great templates, you'll get updates for free, and for life.
Purchase Your Design Pack
Simply click the add to cart button on this page and complete your checkout to get instant access to all your designs
Import into Canva (free)
Inside your account and email inbox you'll have a special link that will import every design you just purchased into your free Canva account. Don't have one yet? No worries – you can create one for free once you purchase!
Customize your templates
Now's the fun part! Adjust the designs, colors, content, and fonts to match your brand – within an hour you'll have a completely unique product that will make your audience jump with joy!
Export & Sell!
Export your new designs to .pdf or any other file type you're planning on selling, and add them to your store, Etsy, Amazon, or wherever you'd like to sell them!
Bonus Course! Canva Quick Start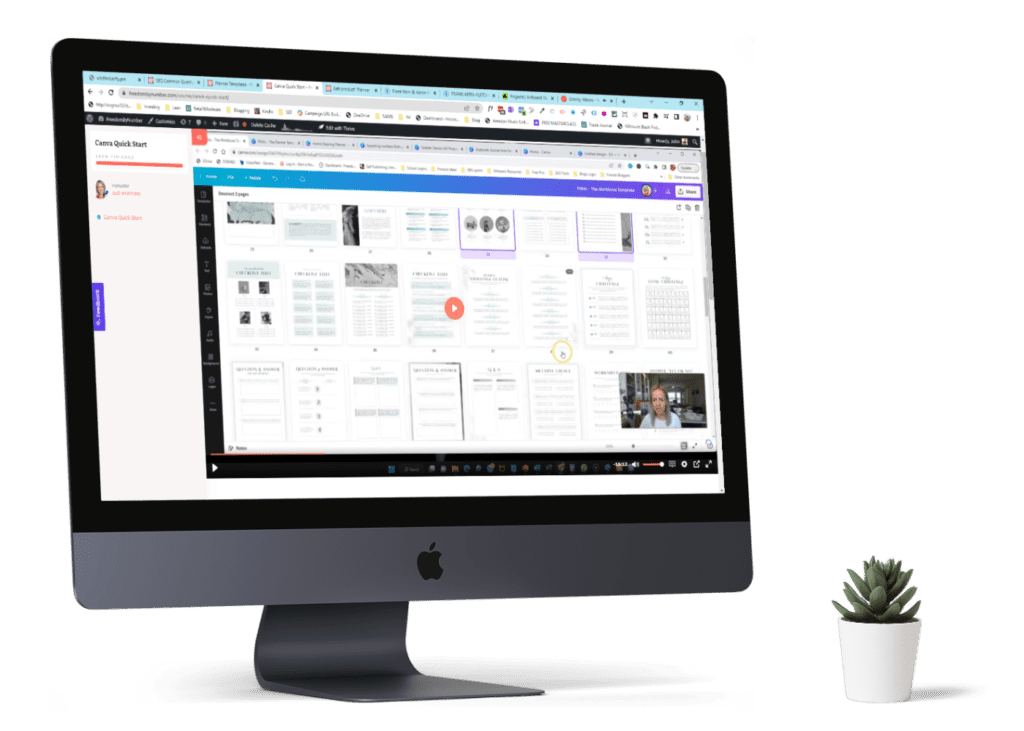 Need help turning our templates into your signature product? This quick training was made just for you! In under an hour, I'll walk you from absolute beginner and give you the skills and confidence to create your product in no time!
Get instant access to Canva Quick Start when you purchase your printables today!
Why choose our templates?
Pixel Perfect
We have professional designers take extra care to ensure every page of our templates look gorgeous, functional, and fun! And if you find any issue with our designs, we will update it free of charge within 3 business days!
Works For Anyone
Whether you're a blogger, stay-at-home mom, 7-figure course creator, or anywhere in between – our templates are created to be easy-to-use and premium for your customers.
Customizable
Within an hour you can customize the layout, colors, content, font, and overall branding so that your templates are truly one of a kind!
Thanksgiving Day Activities
Designed for Canva (free)