Let's get right down to it.
If you spend any time on the internet, you likely see people who are offering you their "super secret money making system" that you can only learn about once you pay their $10,000 price tag.
You see a flashy presentation that is light on specifics and are expected to part with your hard earned money just to understand what the heck it is they are offering.
That drives me crazy!
That is why my wife and I started on a journey that eventually led to us creating FreedombyNumber.com and teaching over 100,000 incredible individuals an accessible, actionable, and achievable process to building a real business that works for you, freeing you up to do what's truly important in your life.
And on this page, I'm going to spill the proverbial beans for you.
No opt in required. No credit card needed. After achieving the level of freedom that we currently enjoy (I'm writing this from the comfort of a booth in my favorite taco shop on a Tuesday afternoon), I wanted to create a resource that would be helpful and actionable even if the reader never gave me a dime.
Now if your spidey senses are tingling, you might be wondering, "this sounds too good to be true – what's the catch?"
Well, in 100% transparency, my wife and I do make a living selling courses that break down every single stage of the process step by step, in greater detail than can be achieved on this single page.
But one of the biggest complaints I've heard from people who have tried and failed to build their own freedom business is:
I need the big picture and how all the pieces work together! There is too much to wrap my head around!
So here's the deal. I'll break down the entire big picture. How we make money. How our business thrives even if we want to take a day (or couple of weeks) off. How we got started. The mistakes we made. And how you can avoid these steps and get a jump start on this incredible life of freedom.
And if you like what you see here and want more, you can get an even deeper in our premium courses that will launch your journey the right way.
Deal? Alright, let's dive in.
What is a Freedom Business?
A freedom business is a type of online business that helps a specific community solve a painful problem, and does so in a semi-passive and leveraged way. Freedom businesses rely on diversification of revenue, diversification of traffic, and an unwavering foundation of authenticity to ensure the business they build will last the test of time and will create a life of true freedom for them and their families.
Apologies if that sounds like a bit of jibberish, so let me explain it using real world examples.

Beth created a business to help families who struggle with expressing their emotions in a healthy way learn how to utilize sand tray therapy. And she made $7,191 from her first two months of her course.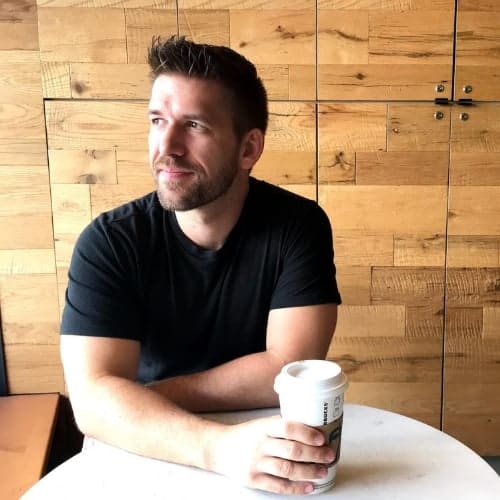 John (yeah, that's me), was always fascinated by discovering the latest software and deals that would help grow his wife's blog, so he created a YouTube channel and a blog reviewing what he learned, and began earning over $10,000 per month simply through being a helpful guide.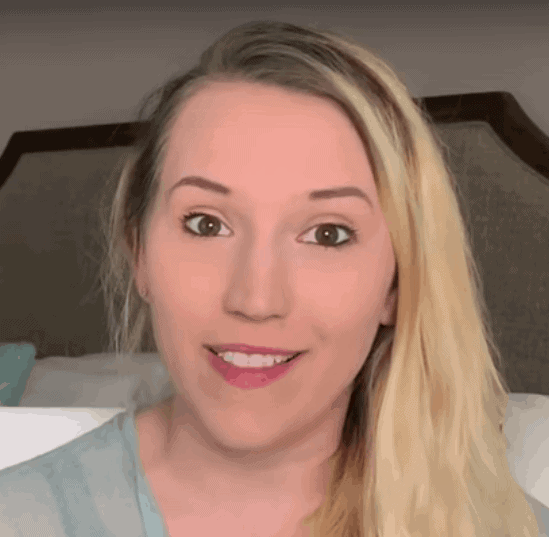 Or Liesel who was passionate about natural birthing, and created an online course that made over $20,000 in her first month!
Enabling freedom
Each of these stories is inspiring, but there are a few things that make them so different from what I see touted online these days.
They are Passion & service driven
They don't focus on High-Ticket or high pressure situations
They solve a problem, and do it in an authentic way
This is critical in creating and succeeding with your online business. Many gurus online will try to force you into a single specific model. Or promise you a "fully booked calendar with sales calls!"
Yuck. That is not what we focus on. We create meaningful businesses that delight and over deliver to our audience, which allows us to be proud of everything we do, and see true transformation in our customers.
And we sleep so well at night with clear consciences.
The elements of a highly successful freedom business
//image of diagram of freedom business – coming soon
The diagram above is a quick simplification of what a classic freedom business looks like. It can seem extremely overwhelming at first, so let's break down the big picture into the core components.
And once we understand the elements and how they work together, we'll also take you on a multi-step journey on how and when to build and connect each component together.
This way, you always feel in control. You know that you are working on the right thing right now. But you can also see the ultimate goal and where you are working towards.
This is empowerment. Let's get it!
We'll dive deeper into each one of these dimensions of your freedom business in just a moment, but at least now you can see that we are not simply talking about a "secret mega hack" that only takes 3 clicks!
Sorry. This is actually the foundation for a legitimate, long-lasting business. And hopefully, that is a comforting thought.
To align with our mission, our freedom businesses must:
Let's get to the good part. How do freedom businesses make money?
There are 5 main methods that these scalable businesses generate revenue. This is beautiful because it provides diversification, and allows you to tailor your business to your own strengths and desires.
Here is a super quick run down of the money-making strategies we use in our freedom businesses:
Money-making strategy #1: Affiliate Marketing
If you are able to effectively build trust, provide value, and recommend great products and services to your audience, those companies will pay you handsomely for your efforts!
Many online freedom businesses make 90%+ of their total income from affiliate marketing. These are review sites and channels like:
Freedom By Number makes about 20-30% of its revenue through affiliate marketing as well, but we always prefer to have control over our products and services, so this is not our primary income strategy.
Money-making strategy #2: Selling digital products
The world is growing increasingly digital, and relying more and more on instant gratification than ever.
While this might be challenging in many aspects of life, it's fantastic for digital entrepreneurs like us.
People are learning to focus less on the "physical item" that they purchase, and are turning their attention more towards the end result and the experience of ownership.
This is where digital products are fantastic! Let's just compare the experience of purchasing a physical book compared to an ebook.
There's nothing wrong with a physical book. For example:
But let's also consider some of the negatives about the physical form:
And now let's consider an ebook that you can create, publish, and sell in about a week:
Are there any real downsides of selling digital products? I suppose there is an inherently higher perceived value in having the physical product, but as we will discuss later on, you can easily convert your digital product into a print-on-demand offer to even eliminate that concern.
Another win for digital products! And with most profit margins on digital products being higher than 90%, it is a beautiful avenue to grow your freedom-based business!
Money-making strategy #3: Offering done-for-you services
We started our online business with a simple blog and a dream of making enough money to pay our groceries from the content we created online.
And eventually, that dream became a reality. But we took the slow road to get there!
When I quit my corporate career in 2018, I took a different approach than Suzi, and started offering services in my first month as an entrepreneur.
And in that month, I was able to make over $8,000 between client work and affiliate marketing (referring specific tools to my clients as part of our engagment).
The skeptics reading this may be thinking, "but doing service work DOES NOT sound like freedom!"
And I 100% agree with you. But it is a step in the right direction, and the fastest path to replacing your day job's income.
We'll cover the step-by-step frameworks of how you can progress through your income strategies later on, but keep in mind that some of the most fulfilling work you can do is to help someone achieve their dreams through your skills.
Money-making strategy #4: Coaching & Consulting
As you begin to achieve success & results in your business (or your clients businesses), a natural way to scale and reclaim freedom is to provide one-to-many coaching & consulting.
This could take many forms:
Group coaching is wonderful because it allows you build a community around similarly passionate people, but removes many of the scheduling conflicts that often come along with one on one client work.
Money-making strategy #5: Direct advertising revenue
I've included this income stream as it can work for many digital businesses, but it is by far my least favorite.
Direct advertising revenue is where advertisers pay you for helping them promote their products and services.
This can take the form of:
There are a few reasons why I'm not a fan of this revenue stream:
You are essentially diluting your brand in order to promote someone else, which is counter to your primary goal.
Sponsored posts tend to be a single payment for the post or promotion, which doesn't build residual income. Affiliate marketing, however, allows you to continue to profit from a review post for years, and is often more in alignment with your overall brand.
That's a quick overview of the main monetization strategies that help your business flourish… but it's not all sunshine and roses.
The challenges facing your freedom-business
After building our own freedom-focused business for almost a decade and helping 100,000 other entrepreneurs do the same, we discovered that there were consistent challenges that you will face as you get started.
Let's not pretend these don't exist. Instead, let's shine a light on them and identify them. This way we can then engineer our path over, through, and around them to keep you moving on your path to success.
Challenge #1: Not having a clear roadmap
I won't sugar coat this for you. There are hundreds of steps between deciding to build a business, and achieving financial freedom.
Decisions, obstacles, confusion, frustration. (wouldn't I be a great motivational speaker?)
Without a clear roadmap, it's easy to get overwhelmed and quit.
The natural solution is to find a guide to take you on the journey!
But not all guides are created equal.
Let's use the example of literal tour guides.
If you are taking your first trip through Europe, what type of guide do you choose?
A renaissance art guide?
A World War 2 historian?
A religious monk who can explain the Protestant revolution?
A culinary guide who knows every type of wine across Europe?
Well obviously, it depends on what type of tour you want to go on! Each one of these tour guides will show you Europe, but the outcome, results, and experience of the tour will be massively different depending on the guide.
It's the exact same with choosing a guide to help you on your freedom-business building journey.
Most online gurus are one-trick ponies who have happened across a strategy, business model, or marketing method that created success for them.
And so they teach that strategy with unwavering rigor. If part of their strategy doesn't align with your goals, you're kind of on your own… because that's the only way the guide knows how to do it.
At Freedom By Number, we intentionally did things different.
We started the slow way, starting a blog, and worked slowly on building our list and our confidence before ever creating our first product.
We learned SEO, Affiliate Marketing, WordPress, and tons of other skills to build up our income in a way that fit our life goals and schedule at that phase of our life.
And as that blog began to replace my engineering salary, I decided to leave my career and do something crazy.
Instead of just going all in on our blog, I started from scratch. Again.
New website, New YouTube channel. New monetization technique.
I wanted to prove that lightning could strike the same place twice. And I also wanted to find if there was a faster avenue to replace a full-time income.
So I learned video marketing, affiliate marketing, client work, and more technical aspects like Facebook Advertising, conversion rate optimization, and more.
It wasn't easy (since I was still supporting our blog) but within about 3 months, I had replaced my salary on top of the income that our blog was generating.
The takeaway – you deserve to choose your own adventure
We know that most of you will forge your own path. Elements of the slow path. Pieces of the fast path. And that's what Freedom by Number means to us.
The freedom to build the business that you love, while using tried and true blueprints and methods that have been developed and tested over years.
Challenge #2: Shiny Object Syndrome
To generate traffic, should you start a:
Blog?
YouTube Channel?
Podcast?
Facebook Live show?
Pinterest page?
To make money, should you:
Write an ebook?
Create a course?
Offer consulting?
Reach out for sponsorships?
For your tech, should you use:
Clickfunnels?
WordPress?
Kajabi?
Kartra?
Thrivecart?
You get the picture.
Shiny object syndrome is a killer. Any of the options above can absolutely work. The only thing that CANNOT work is to choose them all and try to make it work.
While freedom is at the core of how we pursue online business, we also know the requirement to commit and make progress.
So as you are building the foundational pillars of your freedom business, keep in mind that it is very easy to get stuck in the weeds. This is why we provide complete step-by-step guides to help templatize the entire process for you as much as possible.
Challenge #3: The Initial Learning Curve
The first 90 days of starting your business is going to be filled with exciting challenges and learning opportunities.
There will be a bit of discomfort as you wrap your mind around it all (which is why I am helping lay it out for you on this page).
But know that what you are experiencing is completely normal and to always focus on your why behind the business, and the who you are trying to serve.
If you do that, everything else has a tendency of just falling into place!
Challenge #4: Speed to First Dollar
It's important to set healthy expectations when you embark on your journey.
If you only want to write 500 words a week and do minimal promotion, it's going to take you a lot longer to make your first dollar than it would if you offer done for you services to a needy audience.
So is one path right and the other path wrong?
Absolutely not!
We have hundreds of happy students who make a side income while pursing their blog in their own time, writing when the mood hits them.
We also have students who were determined to leave their day job within 90 days, and they took the actions required to do so.
They took different routes to their freedom, but each one knew what it would take and what they were willing to put in.
The solution to these challenges? Freedom By Number
We designed everything we do in Freedom by Number to help you build your own business in a way that is:
In order to break down the dozens of skills you need to learn and master to achieve success, we've created a roadmap that has clear action steps, results, and guidelines to help you move forward.
This is an extremely high-level overview, but it will help you understand how the sausage is made (goodness I hate that phrase).
Stage 1: Finding Your Zone of Genius
What is it? Before we put pen to paper on building your new business, we are going to help you find your true north so you'll always have clarity when the next steps can feel murky.
What is the outcome? At the end of this stage, you are going to have a solid roadmap of:
Stage 2: Building a base
What is it? You will build the structure for your online business in this phase so that you have the structure needed to welcome your first customers into your door and feel the pride and confidence needed to thrive.
What is the outcome? At the end of this stage, you will have:
Stage 3: Getting your first customer
What is it? We have learned that the biggest reason people give up on their online business is that it takes too long to generate traffic, build products, and make their first sale. So we've created a smart shortcut that allows you quickly generate your first customer, get real feedback, and build momentum within 30 days of launch.
What is the outcome? By the end of this stage you will have:
Stage 4: Funnels and Traffic
What is it? Now that you have your first sales under your belt, you're going to want more of it (completely natural feeling, hehe!). So in this phase we are going to build our your automated selling machine that will free you from constantly having to promote your stuff.
What is the outcome? By the end of this stage you will have:
Stage 5: Automate & Scale
What is it? With the beginnings of your sales system in place, it's time to dial it in, systematize it, and scale it up to reach your income goals.
What is the outcome? By the end of this stage you will have:
Your Next Steps
So there you have it. I've spilled the beans on our process to design, build, and scale a freedom-focused online business in 5 easy stages. ::wink::
Yes, there is much more to cover than I can express in simple words on this page, so here are your next steps: The Freedom by Number ebook!