✋ WAIT! Please read this page carefully ✋
You will receive your freebie in an email in a few minutes. While you wait, please read this important page…
Special One Time offer
Create and Sell Your First Digital Product Today With Our Done-For-You Design!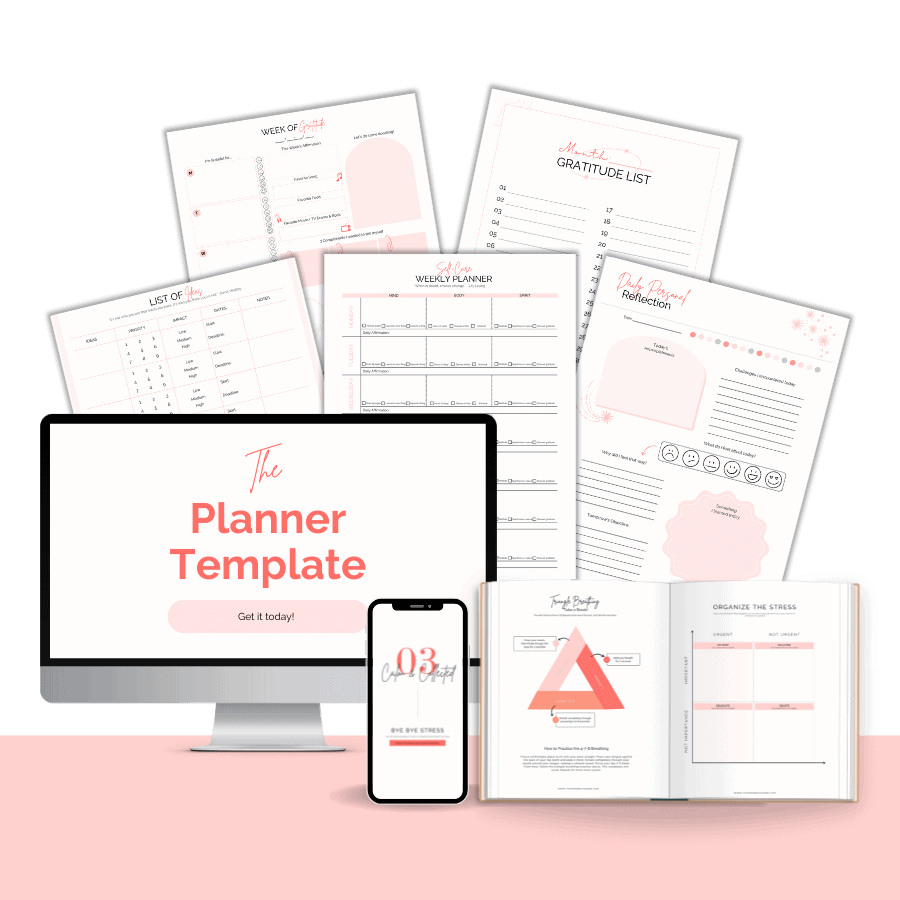 It's hard to believe, but…
Tiny Digital Products can create true freedom
Whether your perfect day is taking an adventure with your family, relaxing with a good book, or developing your passion project… digital products can be the vehicle to get you there.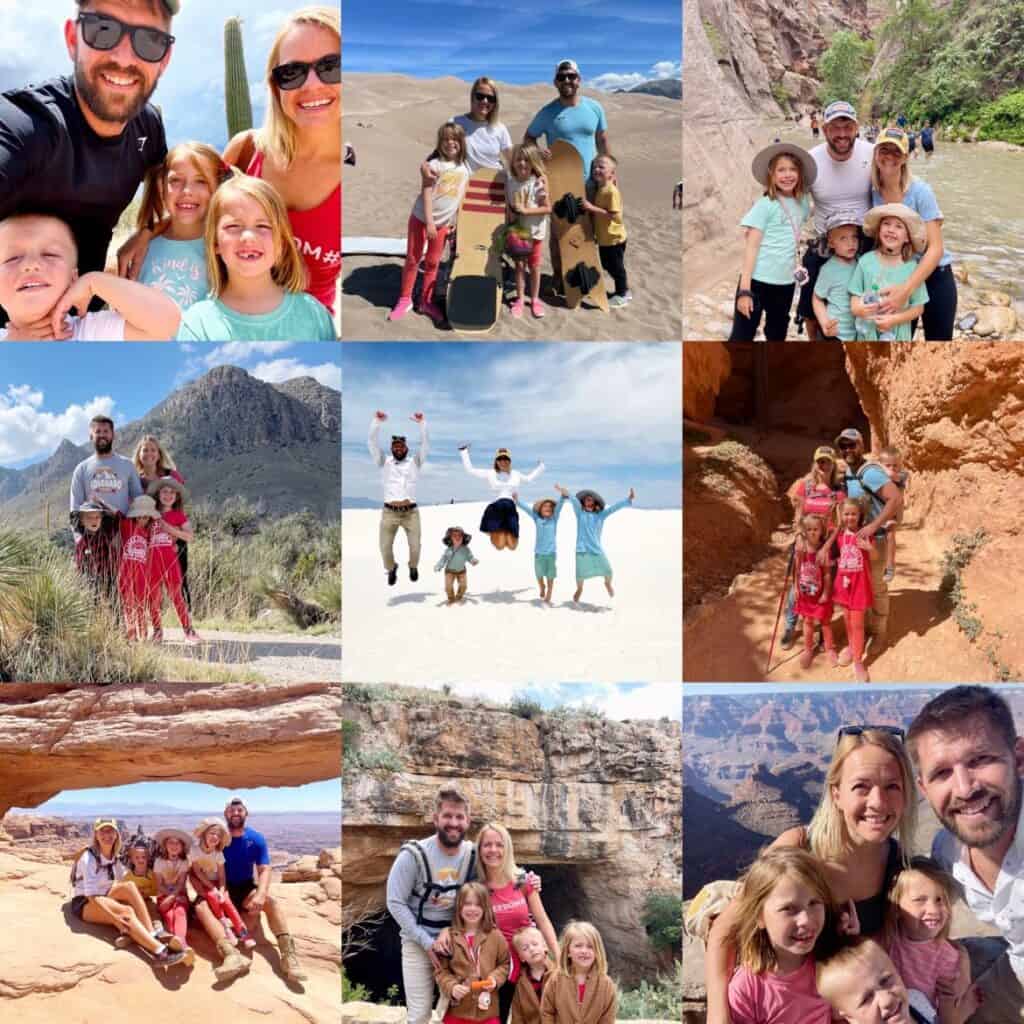 For us – freedom means being able to lock the door and take adventures with our 3 incredible kiddos. Which is why we took the entire summer off, exploring the beautiful country we have.
Not only could we survive the time away from work, but our digital product business could thrive: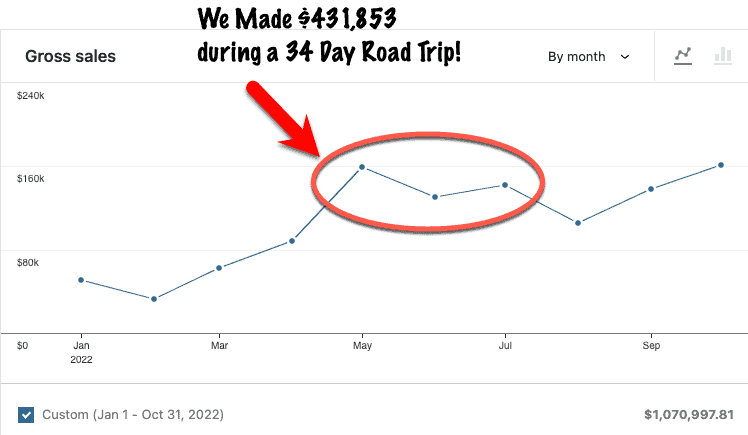 It still blows my mind sometimes to look back on the memories of our road trip and see how powerful our little freedom-engine has become.
What makes a digital product business different?
But there are TWO HUGE QUESTIONS that stop people in their tracks
☝️What should I create?
✌️How do I make & sell it?
And on this page we have the perfect answer to both of these questions above…
❤️ Introducing ❤️
The Complete Planner Template Bundle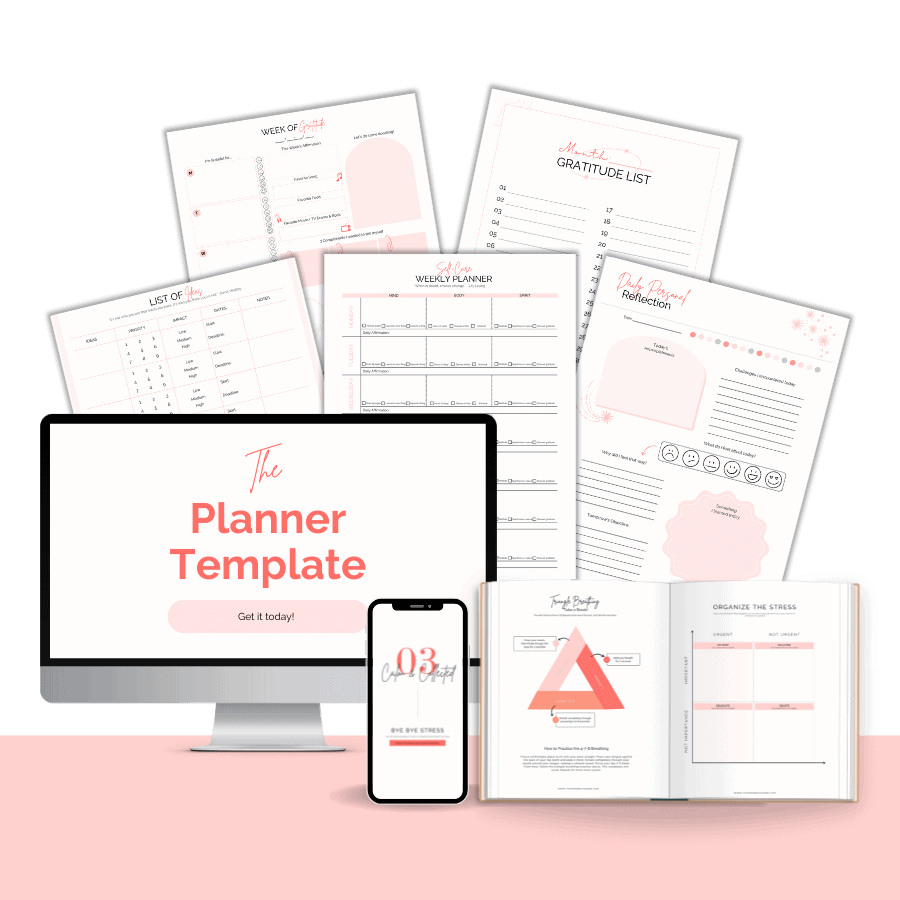 Over 100+ beautifully designed and easy to customize Canva Templates to help you build and sell your first digital product!
Sneak Peek
What's Inside The Planner Template Bundle?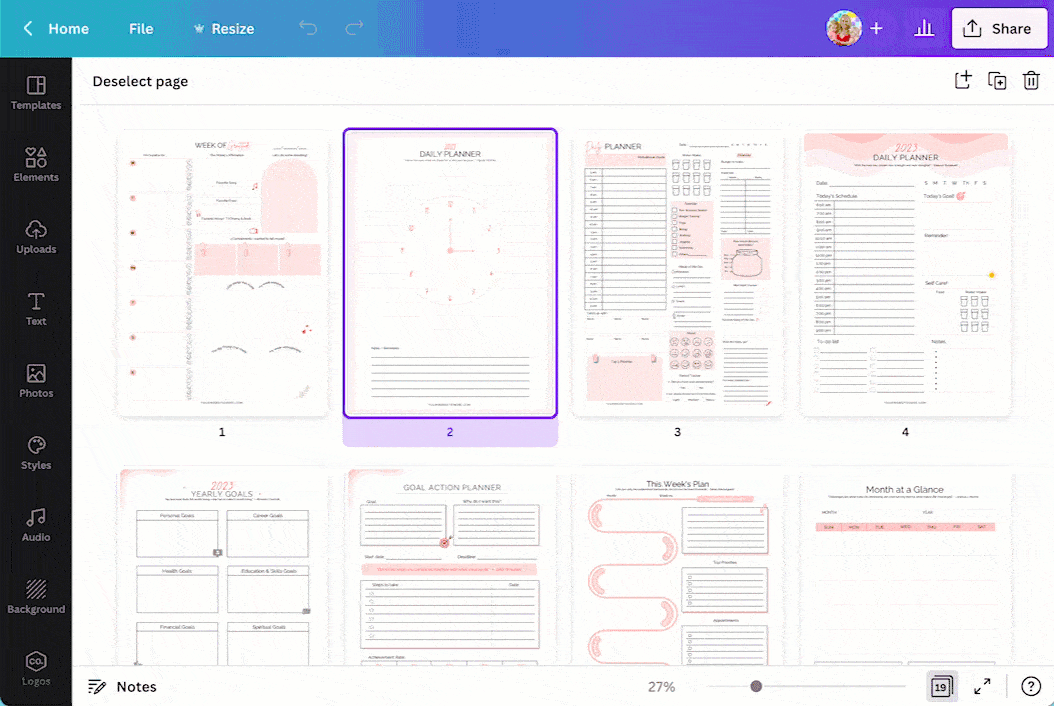 Over 100 Unique Canva Templates
We spent months creating gorgeous designs for every type of planner so that you can pick and choose and create a gorgeous product in no time!
Gratitude, Journals, and workbooks (oh my!)
Create an incredible impact in your customer's lives, and get paid in the process!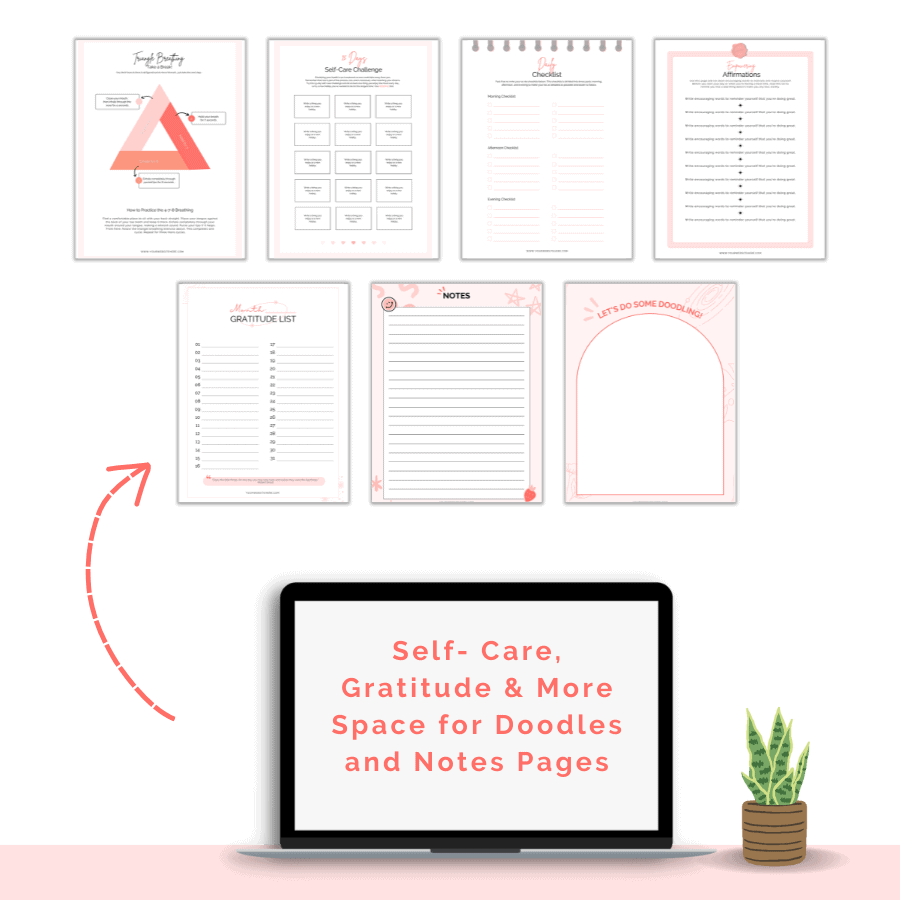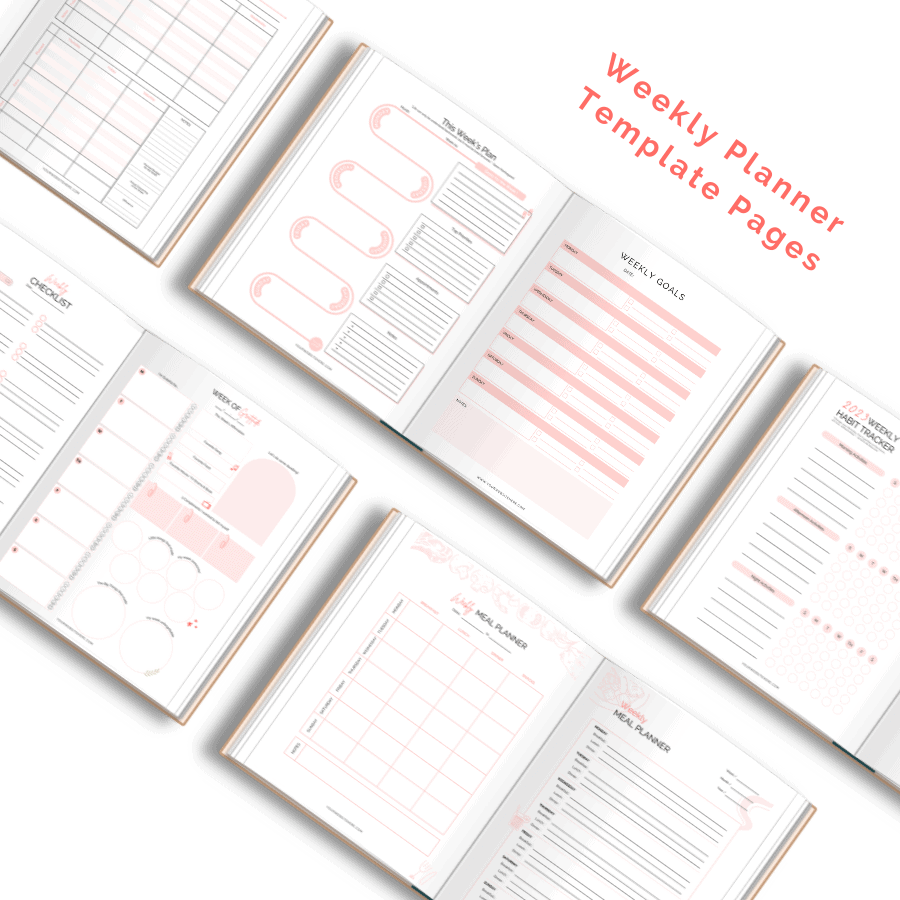 Sell as digital or physical books!
All of our designs are super easy to turn into a physical book or planner and list on Amazon.com or Etsy!
Oh yes, there's more
Take a quick peek at all the gorgeous designs:
You Might Be Wondering…
Why are planners the perfect first (or next) digital product?
Click, Click, Done!
Customize Your Template & Make It Your Own
And don't forget about…
The Awesome Bonuses!!
We want you to have everything you need to be successful with your new digital product, so we've stacked up the bonuses for you!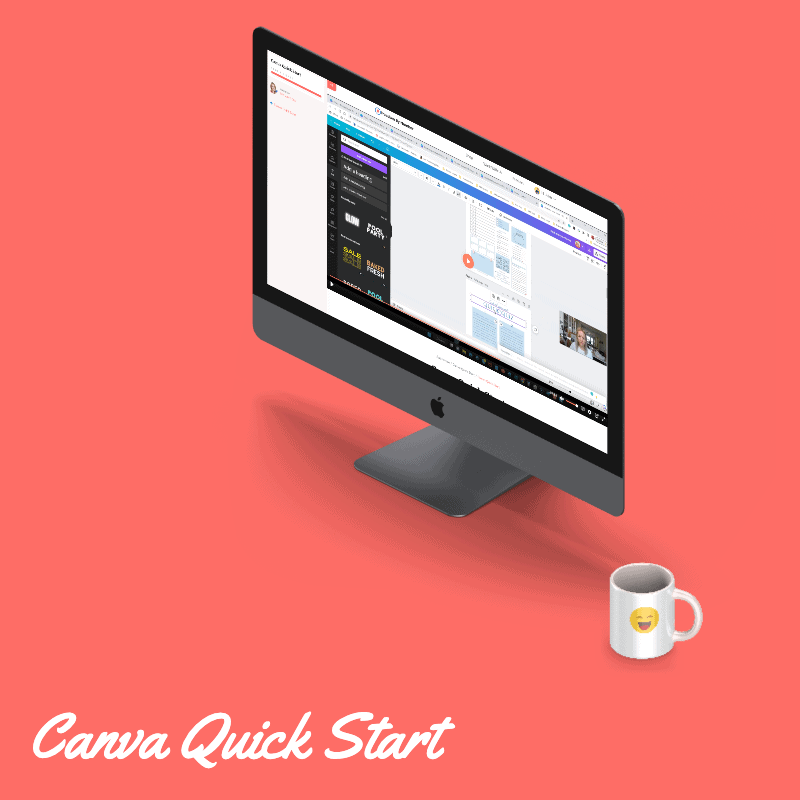 Bonus #1
Step By Step Canva Training
Designed for complete beginners, I'll hold your hand and get you customizing your new product quickly! You'll learn how to import your template, how to customize the content, change the colors, and get it ready to sell!
Bonus #2
New Ebook: How to Build A Canva Template Business
Now that you know HOW to build the product using our video training Canva Quick Start, you're probably going to need some help on how to tie the entire business together, right? We've got your back and wrote a super helpful ebook that we are included for free when you buy the planner template bundle today! Discover: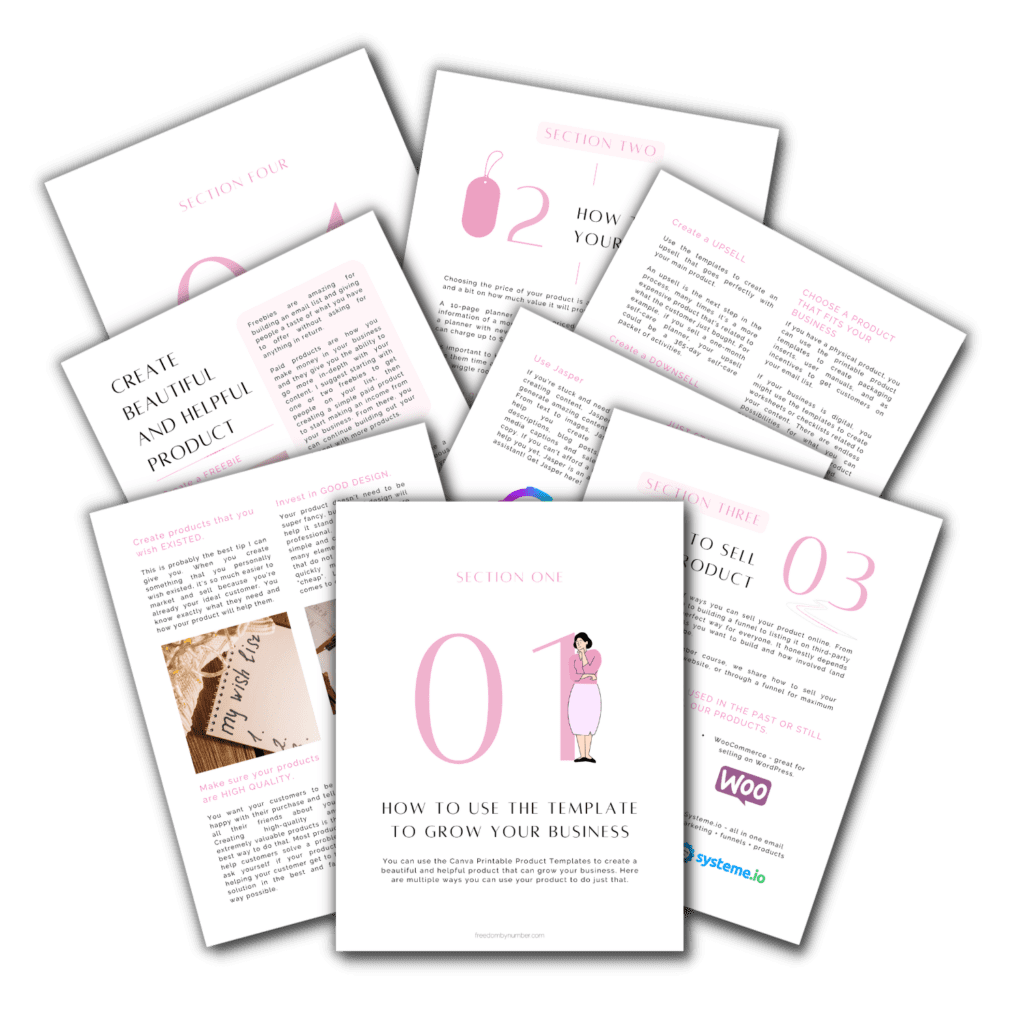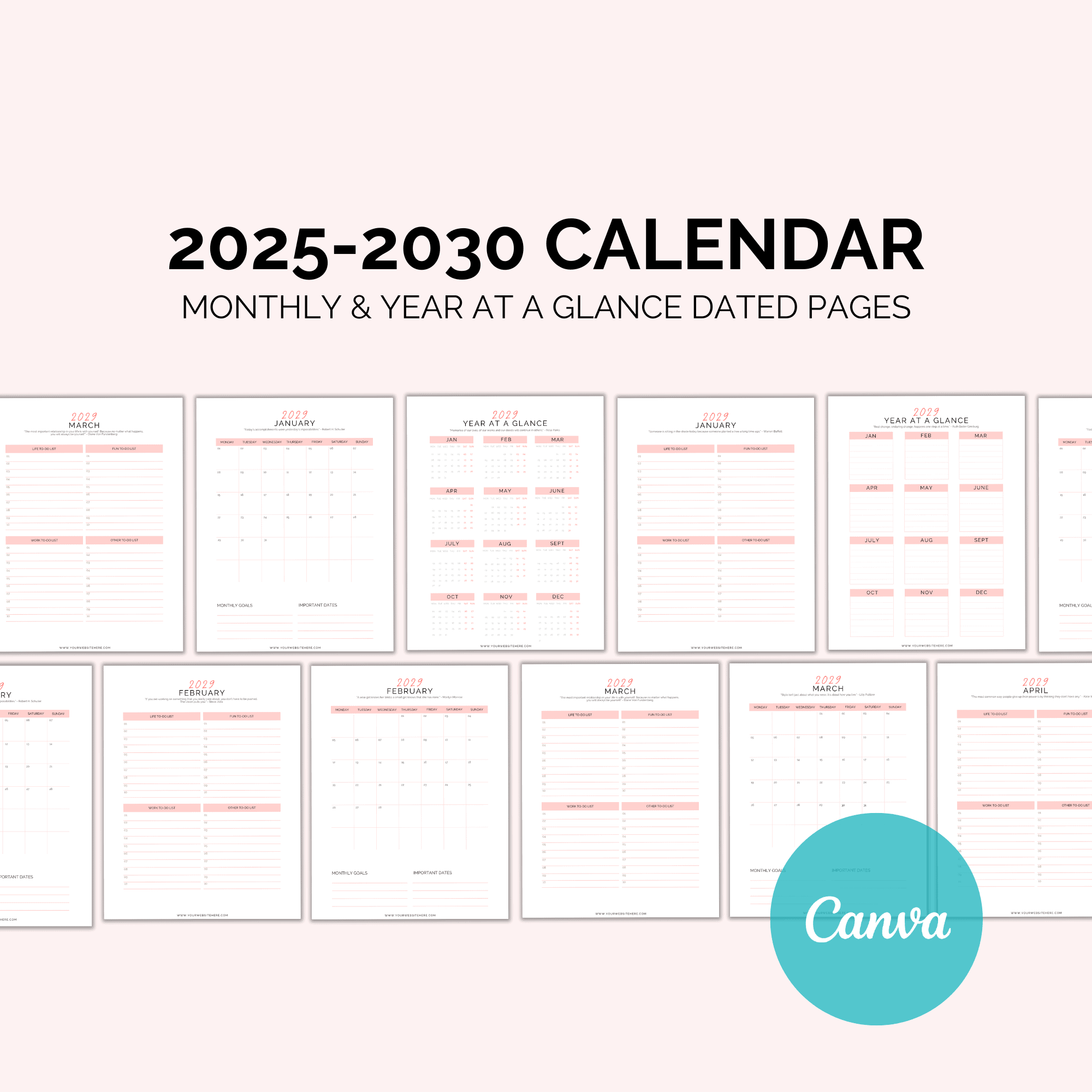 Bonus #3
324 Extra Calendar Planner Pages
Get 5 extra years of calendar and planner templates to make your digital products beautiful for years to come!
All together Now
Here's Everything You're Getting Today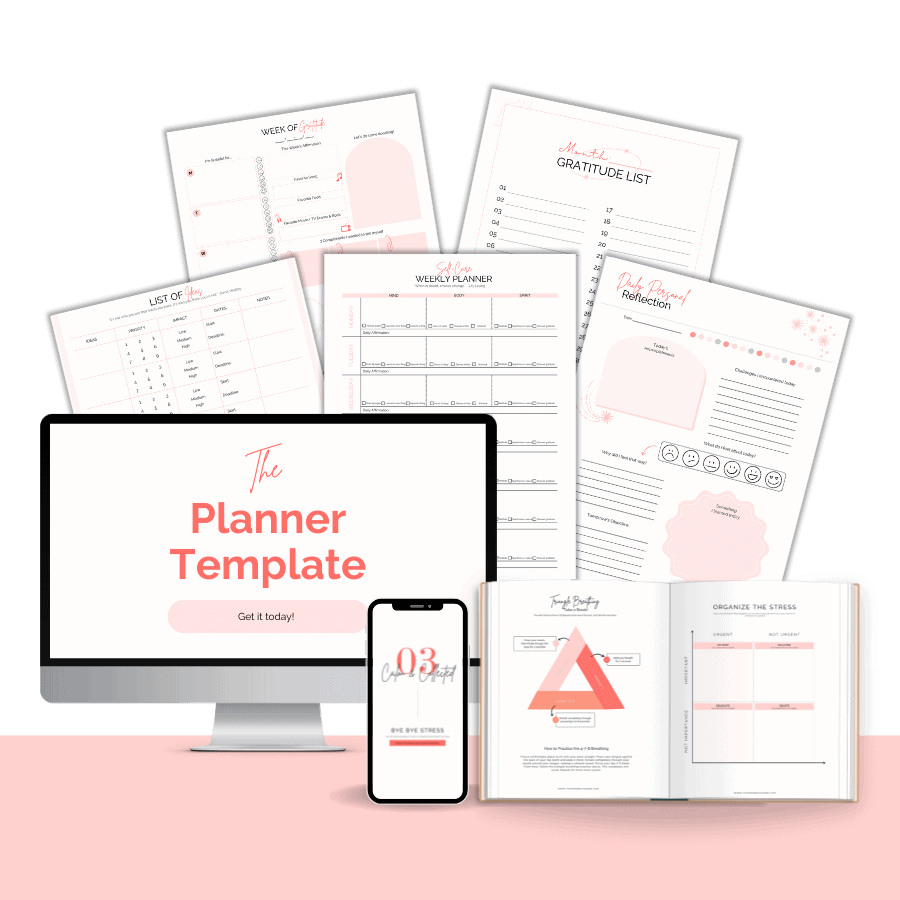 Imagine if it were possible. Imagine what it will feel like when you've achieve the online course result. Paint the picture of what's possible when their problem is solved. Get detailed into what they really want their life to look like once they've achieved the results.
Total Value: $816
Today Only $47!
Verified Customers
Reviews
Get the Planner Templates Today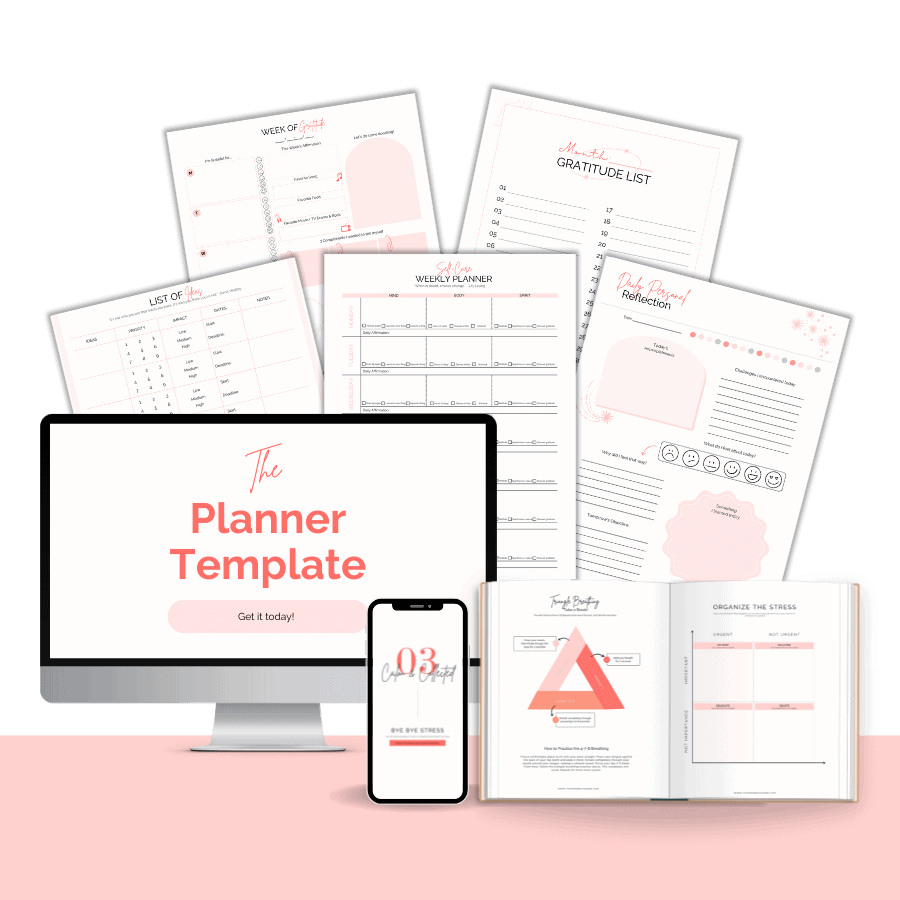 Here's everything you're getting: