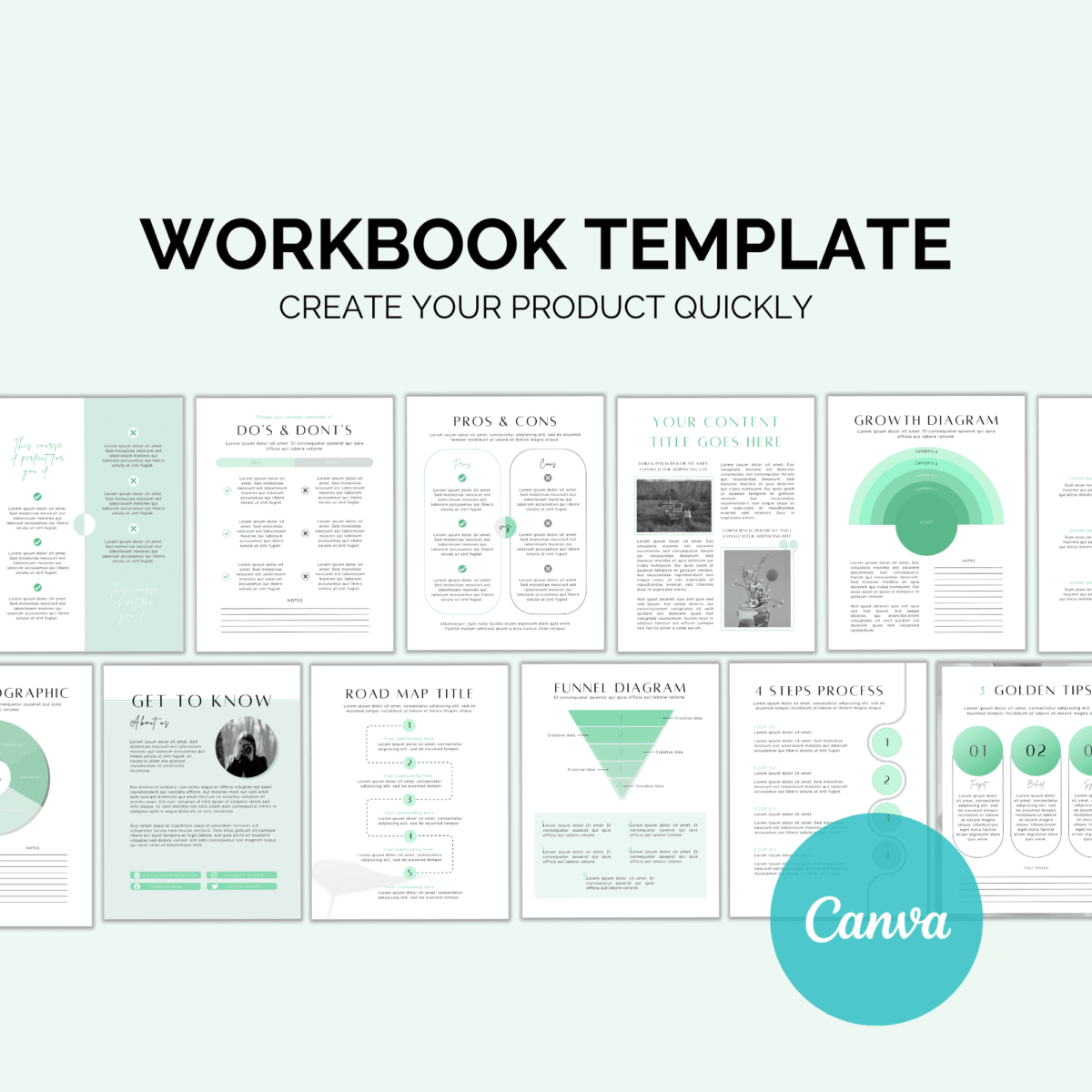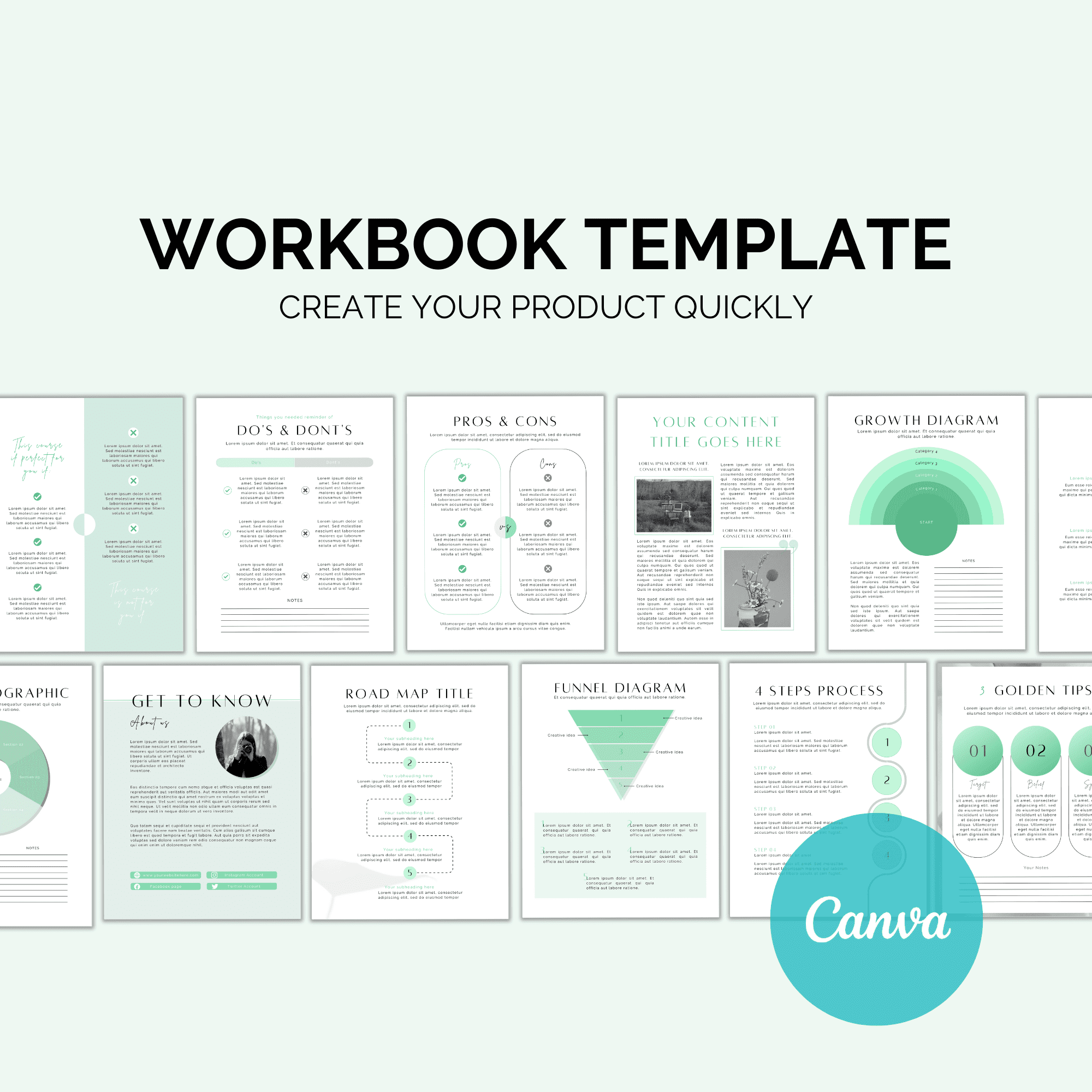 Introducing the 100 Canva Workbook Templates! This exclusive collection of canva graphic design templates are perfect for creating stunning digital workbooks that will be the perfect complement to your online courses, ebooks, services, and more. With a wide variety of designs to choose from, you'll be able to create a workbook that is unique and gorgeous. And best of all, these templates are fully customizable, so you can make it your own.Whether you're looking to create a physical workbook for your students or clients, or you want to keep it digital, these templates are perfect for you. With easy-to-use tools and a wide range of designs, you'll be able to create a workbook that is truly one-of-a-kind. So don't wait any longer, get started today with the 100 Canva Workbook Templates!
Reviews for Workbook Template
Only logged in customers who have purchased this product may leave a review.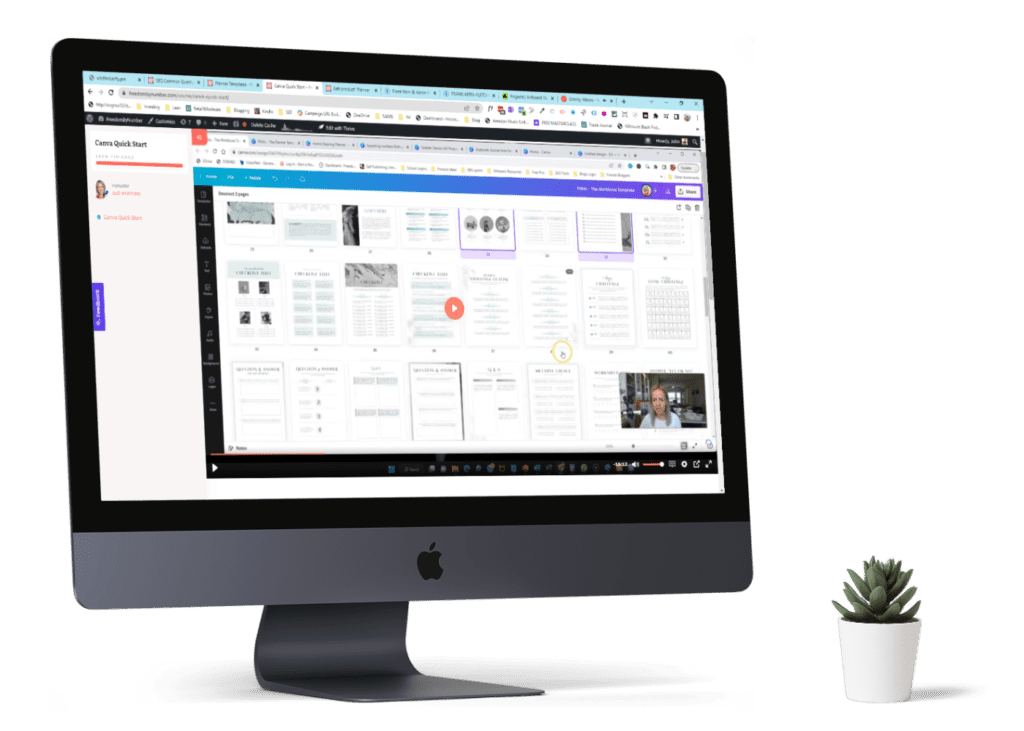 Need help turning our templates into your signature product? This quick training was made just for you! In under an hour, I'll walk you from absolute beginner and give you the skills and confidence to create your product in no time!
Get instant access to Canva Quick Start when you purchase your printables today!